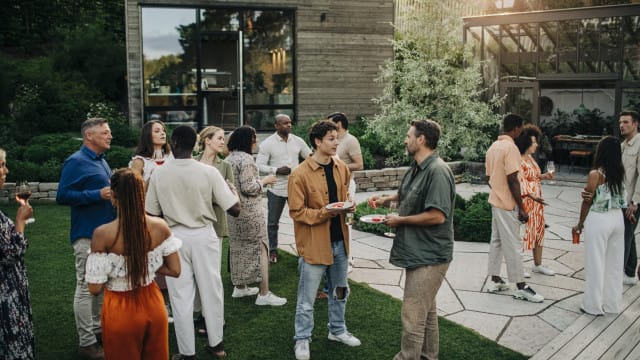 Take the pain out of venue sourcing
Planners know that the right setting is crucial to the success of any event. But don't worry, you can now save yourself hours by comparing 1000s of venues online.
This article is produced in partnership with Cvent.
Lemon Lane, a small events agency in London, struggles to find the time to source venues. Director Lucy Francis says: "With only three of us, going out to lots of hotels and properties ahead of physical events is really challenging, especially when we're organising roadshows or events spread across multiple dates."
Meanwhile, the biggest issue for Edinburgh's Strawberry Lemonade Events is finding locations with that certain je ne sais quoi. Founder Sian Downes says: "More and more, clients are looking for venues with more than just your standard boardroom or conference hall, so we're trying to find spaces that have additional break-outs, an Instragrammable view and exciting catering options."
Planners know that the perfect venue can make or break their event, and now that in-person events are returning with a vengeance there's stiff competition for the best places. But it takes over 20 hours on average to search for a venue manually.
That's why savvy planners have turned to technology to search for venues that fit their budget and requirements. They can compare customised reports on each venue straight away and automatically send out eRFPs – what's more, a single eRFP can generate multiple bids. And with 280,000 venues globally, Cvent Supplier Network is one of the world's largest venue sourcing programmes, created with the aim of saving event planners time, money and effort.
Bring it in on budget
The venue takes up 25-30% of most event budgets, and cost-per-attendee continues to rise, thanks to high inflation, increased energy costs and staffing shortages. A 2022 report estimated that costs would be 25% higher than in 2019, and rising another 7% in 2023. So work out how much you have to spend at the very beginning, then narrow down your options by location, capacity and facilities.
Identify your must-haves
Think about your attendees and what's most important to them. Does the venue need to be easy to reach on public transport, or has it got good parking facilities? Does it need a lot of cutting-edge tech, or will people be expecting high-end luxury? What equipment does the venue have that you can avoid hiring separately? You can then narrow down your search accordingly.
Get creative
Sian Downes from Strawberry Lemonade Events says: "A challenge for us is that we find venues have had a very tight vision of what a conference looks like, so have been unwilling to allow us to use a space a certain way; for instance a hotel can be wary about us taking over the lobby for a conference when they have non-conference attendees as guests." That's why planners are increasingly considering unique venues such as museums, aquariums, zoos and cinemas – all of which are searchable on the Cvent Supplier Network.
Post-Covid safety
Delegates need more assurances after the pandemic, but with Cvent, you can search one of the world's largest databases of hospitality health and safety information. Then use its venue diagramming technology to view and share a virtual walkthrough of the event, making sure there's enough space for everyone.
Keep vital data in one place
Using technology to source your venues means you have a centralised hub of all your bids, contracted rates and Ts and Cs. This can also help you negotiate with venues, saving your company money.
Since using the Cvent Supplier Network, Lemon Lane's Lucy Francis says: "It enables us to view and approach lots of properties very quickly. We can ask specific questions, such as around Covid policies, commission prices and contractual terms, which allows us to adopt a consolidated approach. Having this venue information at hand all in one place allows us to be very nimble as an organisation."
Find your perfect venue with Cvent's Supplier Network, click here for more information.