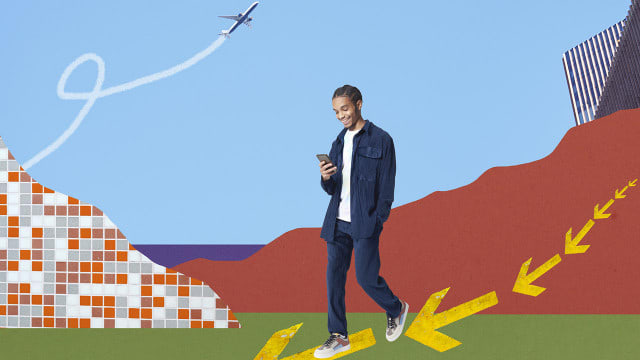 What the events industry can do to attract Gen Z
This diverse and opinionated cohort are the event attendees and organisers of the future, so you need to know how to appeal to their ideals.
This article is produced in partnership with Cvent.
Generation Z – born between 1997 and 2012 – are growing in consumer power, and by 2025 they'll represent 27% of the global workforce. So how can event organisations appeal to them, both as potential delegates and employees? It's impossible to generalise about a whole generation, but some trends are emerging about how this group wants to spend their time and money…
How can events attract Gen Zs?
1.Display your values
It's no secret that younger generations support brands that have strong values around sustainability, diversity and climate change. But brands need to embody these values at their events, too – after all, according to Ipsos research, 40% of Gen Z consumers said they would boycott brands that get it wrong, compared to just 16% of Millennials.
2.Make sure your content sings
Like the rest of us, Gen Z missed out on live interaction during the pandemic, but they also got used to virtual gatherings. So make your event extra-exciting to draw them back IRL (in real life). For example, Refinery 29's '29 Rooms' event travels from city to city with interactive installations and workshops to bring its brand to life. In one room, attendees are invited to write down what's bothering them and put it through a shredder; in another, a singer improvises songs based on attendees' dreams.
3.Go where your audience are
On the other hand, if you know your attendees are online, reach them that way. Pizza Hut holds events on Twitch because that's where Gen Z and Millennial gamers hang out. Its Friday Night Bites events last year had pro-gamers and influencers competing against each other in pizza-themed games, attracting more than 5.4m total views.
4.Shout about sustainability
Your Gen Z delegates will be looking at the carbon footprint of your event, so you need to as well. Think carefully about your venue, energy use, waste, and transport to and from the event. And bear in mind when making catering decisions that studies suggest 26% of UK Gen Zs don't eat meat and over a quarter are teetotal.
5.Deliver diversity and inclusivity
Your speakers and panel sessions should be diverse in terms of gender and race, but you need to attract a diverse range of attendees, too. Address these issues in the themes of your sessions and don't forget to make your event accessible for those with disabilities.
How can you attract Gen Zs to work for your organisation?
1.Demonstrate a commitment to social challenges
Millennials may prefer to work for companies that actively promote social and environmental responsibility, but this is a non-negotiable for Gen Z. Make sure your brand purpose is clear and measurable, you communicate the practical steps you're taking to achieve your goals, and include your employees on the journey. For instance, by offering VTO (volunteer time off).
2.Prioritise mental health and wellness
In a 2021 Indeed survey, 58% of Gen Zs reported experiencing burnout. This generation is actively looking for companies with mental health policies, including stress management, gym membership, mindfulness apps and other wellbeing resources.
3.Provide flexibility
The hybrid and flexible working patterns that came out of the pandemic are the norm for Gen Z, who watched older family members work long, exhausting hours and decided it's not for them – especially when jobs are less secure. In a study, 86% of Gen Zs said flexible home-working policies were one of the main factors when deciding whether to accept a job. And they're more willing to quit jobs when they don't achieve the work-life balance they're looking for.
4.Offer opportunities for career growth
Old-school, top-down management doesn't work for Gen Z, who are used to asking outright for what they want. According to a survey from the World Economic Forum (WEF), 72% of Gen Zs prefer face-to-face conversation, so set up regular coaching and mentoring sessions for employees. If your Gen Z intake are proactive about their learning and progress, they're likely to become valuable members of staff – and great advocates for your organisation.
Watch Cvent's on-demand webinar to discover more about how you can create events to attract Gen Z.