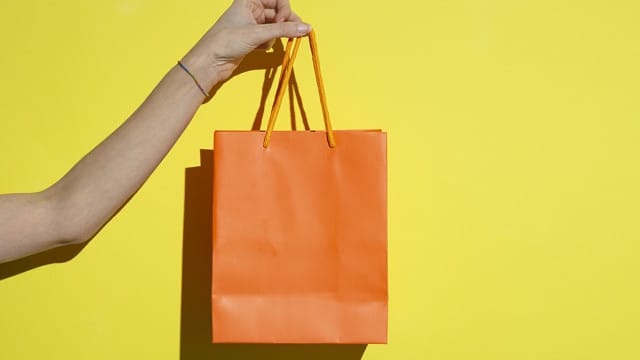 Beyond the goodie bag: How to persuade delegates to attend in-person events
After years of virtual events, it's time to coax attendees out of the house.
This article is produced in partnership with Cvent.
Real-world interaction between brands and their audiences can't be beaten, and as Covid restrictions disappear and virtual fatigue sets in, face-to-face events are back in business. However, there's still hesitancy among some delegates.
In a Cvent survey of European event planners in January 2022, 27% of them said attendee confidence about the safety of events remained a potential problem.
Yet a healthy 53% of respondents said they were pushing ahead with in-person events, because of the revenue they bring and the enhanced experience and opportunities they give attendees.
Sam Trevenna from UK company Goose Live Events, whose clients include AstraZeneca, Bentley and Universal, has seen a big return to in-person events. She said: "We are very much back to live; we've seen a strong desire to reconnect face to face, and all of our events this year have been 'in the room' experiences.
"Earlier in the year, people were keen to minimise the risk to others and themselves, and there was some anxiety about using public transport or just feeling uncomfortable in a crowded setting. For some people it's taken a longer period of adjustment.

"But human connection is so much more amplified face-to-face and there's that serendipity of having a conversation with someone that you may not have otherwise had. Live events create that warmth and impact that isn't always possible with virtual experiences. That's not to say that virtual doesn't have its merits, so we are still looking at hybrid options too."
But how can event planners convince those who are hesitant about the benefits of live events to come back in person?
Communicate clearly
"It's vital to make sure that clients and delegates feel comfortable and confident in your event planning, so communication is key," says Trevenna. "Make sure you have a considerate Covid policy with clear guidelines, and that you share that information in advance. From a floor-planning perspective, we are more conscious about having more space for social distancing. It's also been noticeable that hotels and venues are more flexible with their cancellation policies."
Build a buzz
Share videos and testimonials that draw people in, creating some FOMO around your event. And send personal invites to people who have attended your events in the past, so they feel part of an exclusive group.
Make it extra-special
Post-pandemic, it's going to take more to entice people away from their sofa, pay for childcare and think about transport options. So pull out the big guns – choose a beautiful or unusual venue, book a high-profile speaker for a Q&A, highlight your unrivalled networking opportunities and finish off with a cocktail hour or gala dinner.
Tempt their taste buds
Jo Cranston of Queen and Whippet Catering in Bristol says: "My corporate clients are currently very motivated to add value for delegates attending events in person. We help them provide healthy, interesting and dietary-inclusive catering options to welcome guests back. 'We want to do better than curly sandwiches' is something I hear a lot!"
Talk up your tech
Next-level tech, from digital photo booths to virtual reality headsets, will engage delegates and make it an event to remember. The tech journey starts before the event itself, when attendees can download the event app, schedule appointments and start to get excited about seeing their peers in person. As Trevenna says: "The majority of delegates we are seeing are happy to be back in a room of people. The only awkwardness is how to greet each other now. Is it a handshake, a fist bump or a hug? It's whatever makes you feel comfortable!"
Download your step by step guide to setting up your event tech for in-person events