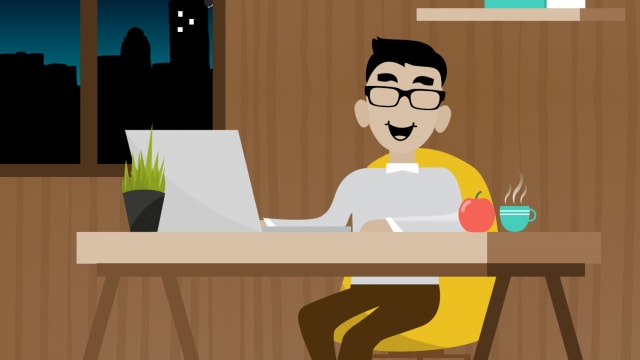 Five reasons hybrid events are here to stay for charities
Necessity may have pushed charity events online over the past year – but mixing virtual and in-person fundraising might be the future for the third sector.
Charities have been hit hard by the pandemic – in October 2020, nearly 40% said they were in a worsening financial situation. In these difficult conditions, virtual events have offered an opportunity to continue to raise funds and involve supporters.
Even before Covid, charities had set up digital fundraising, contactless payments and social media campaigns. So when physical events became impossible, many were quick to move their events to a virtual space. Last year a largely virtual London Marathon meant that only elite runners ran the designated London course, while everyone else – an impressive 37,966 people – ran the 26.2 miles on any course of their choice. The event received a Guinness World Record for most users to run a remote marathon in 24 hours.
Now that the vaccination programme is surging forward and lockdown restrictions are relaxing, it opens up more possibilities for hybrid charity events, held partly in person and partly virtually. Tellingly, the marathon organisers learnt so much from their virtual experience that they've planned a hybrid event this year. In the biggest London Marathon ever, 50,000 people will run the traditional course from Blackheath to The Mall, and another 50,000 will run wherever they are in the world.
Here's why hybrid events could be the future:
1. They're safer than traditional events for now
Hybrid events, having a smaller in-person element, allow for easier social distancing and fewer health-and-safety worries for planners. Plus, they offer choice to supporters who want to get involved but are wary of physical events. This year, for instance, Macmillan Cancer Support's wildly successful Coffee Morning is flexible, so participants can share a cuppa in person once restrictions have eased in September, or hold a virtual or socially distanced event at any time.
2. They offer a middle ground between mass events and at-home fundraising
After a year of virtual events, some are starting to crave the sense of community that comes with physical gatherings. And having some in-person attendees is better for marketers' lead generation. But not everyone will be keen, so smaller in-person events with an online alternative will allow charities to road-test demand.
3. Hybrid events are more accessible and inclusive
Previously, some people found it tricky to attend mass-participation events if they don't live near a major city, or are unable to travel due to health conditions. With hybrid events, geography is no longer a restricting factor – opening up attendance to a potentially limitless audience. Centrepoint isn't doing its usual 'Sleep Out' fundraising challenge this year, but people can take part by sleeping in their own gardens instead. Similarly, breast cancer charity Walk the Walk has cancelled its mass Moonwalks – but is inviting supporters to do a Virtual Moonwalk on local routes.
4. They could help lower your event's carbon footprint
With fewer in-person attendees, you'll be reducing travel, food waste and even energy usage if you're booking in a smaller venue. Plus, these are all opportunities for cost savings, too.
5. Hybrid is more flexible
None of us know how this year will pan out for live events, so if restrictions change, it will be easier to switch from a hybrid event to a fully virtual one. In the longer term, hybrid events give planners more options and open up their events to a wider range of potential donors – and what charity doesn't want that?
For more information on hybrid events solutions, please visit: cvent.com/uk/solutions/hybrid-event-solutions