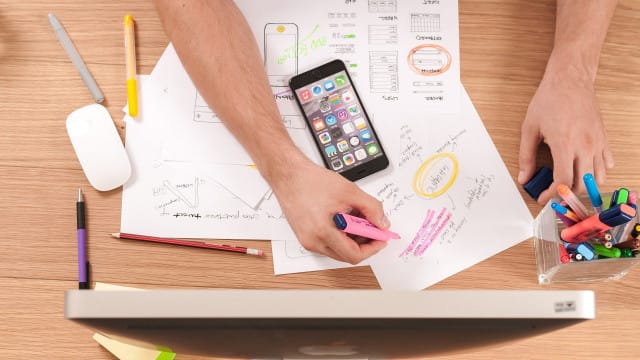 From event planner to analytics manager: Whose role is it anyway?
Even before COVID, the traditional event planner's role was shifting. It was no longer: find a venue, book speakers, get people to attend. Suddenly there was an increasing amount of technology – live-streaming, apps, data collection, social media, smart marketing, visual effects and more…
This past year has accelerated the rate of change. Event planners – those who have found a way to stay working during the pandemic – are now finding themselves having to adapt quickly to virtual and hybrid events, in which technology is paramount.
Cvent previously highlighted the invisible workload of event planners. Now the state of the sector has forced event planners to take on even more roles, as resources and revenue are squeezed. There may not be anyone to do social media anymore – suddenly, it's down to you. The team that used to do data analytics? You can't afford them now – again, it's down to you.
So in these ever changing-times, who's doing what in events?
The pandemic has led to a greater demand for high-quality, tailored content. So many companies have moved into the virtual events space that event planners are having to prove themselves by creating brilliant content to attract the attention of delegates and sponsors. Content in virtual events has broadened to mean so many things – podcasts, blogs, webinars, mobile apps – and much of this work is falling to event planners.
Some events teams split content and operations roles, so that someone looks after the production – including speaker acquisition, networking, etc – and someone takes care of operations and logistics – dealing with the venue, contracts, etc. This line is blurring, but many operations planners have had to segue into the technological demands of virtual meetings. Even if they're not personally fiddling around in the backend of websites (and many are), it's essential that they are at least up to date with the latest tools.
Social media is becoming ever more important to drum up engagement before, during and after events. This is often outsourced to the marketing department but, again, during the pandemic event planners have picked up some of the slack.
With the advent of virtual events, sponsors have become more discerning. They need to see a return on investment; unlike at live events, they're missing out on the opportunity to network in person with their potential customers. They often need convincing to come on board, and that means guaranteeing a return. Where it used to be down to the client themselves manning a stand to forge new business opportunities, that responsibility has shifted onto event planners' shoulders. It's not always clear within companies whose job that is.
That brings us to data, as its data analysis that often gets sponsors to sign on the dotted line. Event planners can get involved with pulling the numbers together, doing the analysis and using it to convince sponsors. Of course data is also vital for the events team's 'wash-up' meeting, as it measures the effectiveness of an event and gathers customer feedback, which is useful for future events.
Ticket sales, strategy, photography, videography, catering, crisis management, health and safety, security, sustainability. Who takes on these roles depends on the industry, the size of the events team and the set-up of the company, but it's fair to say event planners are spinning a lot of plates, even if they're able to delegate some of these functions.
While at the moment many events teams are scrambling around and doing a lot of the work themselves, when live and hybrid events return there should be more budget. This is when freelancers and specialists will come into their own and take some of the heat off event managers. The industry is expecting a rise in specialist roles such as events technologists, virtual production managers and digital analytics managers. But one thing is for sure: events planners have had to learn a whole range of new skills that will help them in their careers, wherever events go in the future.
How Cvent can help
Cvent's Virtual Attendee Hub allows planners to run an entire event – from promotion and registration, to the event itself, to after-event surveys, to data collection – on one platform. It also provides more value for sponsors, enabling them to showcase their brand and creating inbound leads.