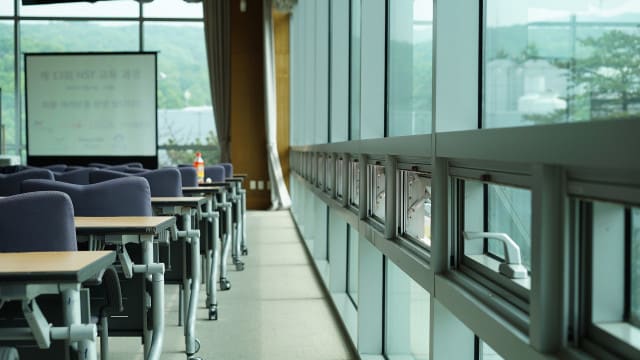 How to choose the best venue in a post-COVID era
There's nothing like meeting in person – this year we've all missed that social connection and its opportunities for networking and sparking ideas. Virtual and hybrid events will be around for a while yet, but event planners are now looking ahead to a post-COVID era and thinking about which venues will create the most inspiring in-person events.
Where in the world?
While travel restrictions remain in many countries and vaccines are rolled out at different stages, planners might be looking at smaller domestic venues. But as the virus recedes there's likely to be more of an appetite for international travel. You could send out surveys to potential attendees to scope this out, along with whether people would prefer to visit large or small cities. Obviously your budget, and your attendees' budgets, will be a big factor. And what time of year are you looking at? Avoid peak season and you'll get a better deal. But the bottom line is, a desirable location will increase attendance, so think about what makes a destination fun, interesting and unique. And don't forget the weather!
A venue to remember
So you've narrowed down your location, but now you have a few venues to choose from. It's worth looking at attendee surveys from past events to see what worked and what didn't. With reduced budgets post-COVID, you might also consider cost savings – look at what you've spent in the past on audio-visual, catering, presenters, equipment etc and think about where you could find better value. The Cvent Supplier Network allows planners to search 600 destinations and 260,000 venues worldwide to find the perfect fit – you can search by venue size, room rate, star ratings, activities and more.
Write the perfect RFP
When you've identified the most promising venues, send them RFPs (requests for proposal) and wait for the responses to flow back. If you use Cvent's eRFP technology you'll receive all your replies in the same format so you can easily compare venues. And remember, it's a two-way street: hotels will have to select you, too, so make sure you tell them as much as possible about your event. Specify the length and budget of your event, the number of attendees and where they'll be coming from, and what resources and assistance you'll need. And get the venue on board with your proposal: what are the top three things you hope to accomplish from this event, and how can the venue help?
Who to choose?
Now it's time to evaluate the venues' proposals. This can be tricky and time-consuming, so start by creating a spreadsheet of your must-have and nice-to-have criteria. List those on the left and the venues across the top. You'll immediately see which venues match all your must-haves. Next give a weight to each nice-to-have criteria, for instance free wi-fi might be more important to you than in-house catering. A few venues will start to rise to the top. Look at these in more qualitative detail – what are their amenities, are they within walking distance of attractions and restaurants, are they offering an all-inclusive price? Then ask around for word-of-mouth recommendations – professional organisations such as Meeting Professionals International (MPI) and the Professional Convention Management Association (PCMA) have online community boards where you can really pick people's brains.
Make your site visit count
If possible, visit the final contenders and get a real feel for the venues. But before you go, make sure your organisation is on board with your choices, so that it's not a wasted trip. It's a good idea to bring one attendee, exhibitor and team member with you on the visit. Try to spend half a day there – what's the space, atmosphere and cleanliness like? Do the meeting rooms flow? Can you brand your conference within the space? Then take a walk round the area – does it feel safe and what amenities are nearby? Make notes and get feedback from the people you're with. After you've seen all the venues, rank them so that you're clear on who you want to negotiate with first. Do your negotiations in person or via video chat, so you can gauge people's body language and get an idea of what they will be like to work with. After all, finding a venue is just the beginning when you're planning an impactful and memorable event.