Calum Di Lieto
Editor, C&IT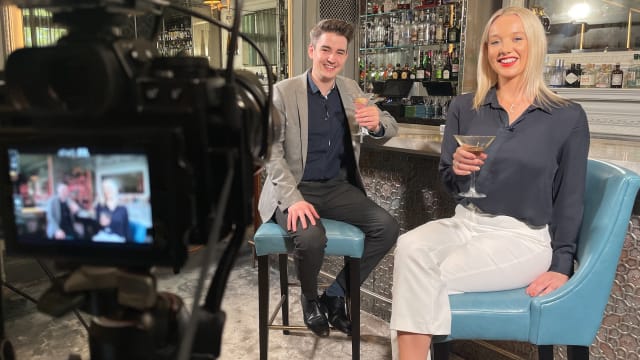 Juliet Tripp to become strategic lead at Make Events
The highly experienced events professional and co-host of The C&IT Show has announced a new senior leadership position.
Juliet Tripp will join the Make Events team as Group Strategy Director in January 2022 to drive and deliver the strategic objectives of the events agency and the wider group.
She joins Make Events with over a decade of events management and strategy experience across corporate, venue and freelancer roles. Tripp is also an established coach, influencer, and speaker with a global presence on stage, at events such as IMEX America, and on screen co-hosting The C&IT Show.
Holly Moore, CEO of Make Events, met Juliet in 2019 has since been involved in a number of Tripp's coaching programmes. She says: "During the coaching, I realised I had talked about the same big ideas and goals for years but not done anything about them, as I had never had the capacity or someone with the ability to drive them in the business."
Moore says she saw Tripp successfully achieve her own goals and decided that she needed to bring her into the business; "I thought Juliet was the only person who could help me to drive all the dreams I have for the business, that I wish I had done years ago."
Tripp comes from Chemical Watch, where she is currently Deputy Head of Global Events at the information services company. And so will be transitioning from an in-house corporate role to join the Cheshire-based events agency.
Speaking to C&IT about the move, Tripp says: "If the past two years have taught the events industry anything, it's to rip up the rulebook on what's expected from us, our event strategies and our careers.
We have so many opportunities to shape the future of the industry and whilst going from corporate to agency might not be a 'traditional' move, I couldn't be more excited for a fresh new challenge which will be dynamic, exciting and super-varied.
"And becoming a director at 31 will hopefully inspire other female event professionals and show that the industry has so many opportunities for all of us. Sometimes we just need to blaze our own trail."
To watch the latest episode of The C&IT Show, click here.