Calum Di Lieto
Editor, C&IT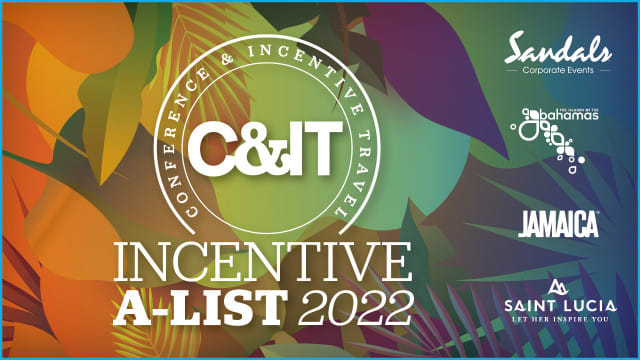 Incentive Travel
Incentive A-List 2022 revealed
The list of the top 20 incentive planners in the UK has been revealed for this year's Incentive A-List.
For over a decade C&IT has celebrated industry talent and shone a spotlight on event planners with its Agency A-List. Then, last year we launched the Corporate A-List - for in-house event planners. But now we reveal a new list...
The Incentive A-List, in partnership with Sandals Corporate Events and the tourism boards of The Bahamas, Jamaica and Saint Lucia, recognises and celebrates planners who are going above and beyond in the incentive travel industry.
Whether they are new to incentives but have truly excelled, or are veterans in the reward and recognition space, this list shines a light on the top 20 unsung heroes of the industry. Each A-Lister has been judged to show high levels of; innovation, collaboration, progression and performance, and among a highly competitive inaugual year of nominations have been regarded as the best of the best.
To access please sign in.