Calum Di Lieto
Editor, C&IT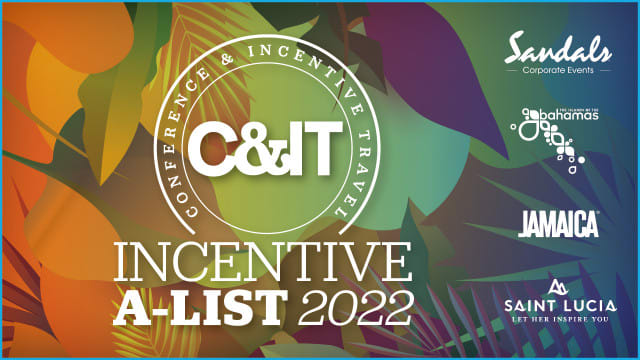 Incentive Travel
C&IT Incentive A-List - DEADLINE EXTENDED
The inaugural list will celebrate incentive planners who have gone above and beyond in their roles and careers.
For over a decade C&IT has celebrated industry talent and shone a spotlight on event planners with its Agency A-List. Then, last year we launched the Corporate A-List - for in-house event planners that deserve the spotlight. But now we launch a new list...
The Incentive A-List, in partnership with Sandals Corporate Events and the tourism boards of The Bahamas, Jamaica and Saint Lucia. This list will recognise and celebrate planners who are going above and beyond in the incentive travel industry.
It might be someone new to incentives who has truly excelled, or perhaps a veteran in the reward and recognition space that is an unsung hero. As long as they show the A-List qualities of; innovation, collaboration, progression and performance, then they deserve to be nominated.
Perhaps it is you? Approximately 50% of our A-Listers are self-nominated - so don't rely on others to celebrate your achievements. Or maybe it's a colleague, client or industry peer? You don't have to be in the same agency to nominate someone, perhaps you know of someone in your network worthy of recognition - don't let them go unrecognised.

To nominate yourself or someone else just click here.
Final deadline for nominations is Monday 11th April 2022 at 11.59pm.