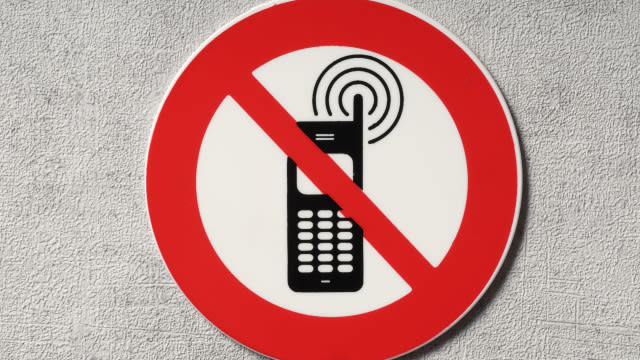 Top 5 NON-Instagrammable Incentive Destinations
They say a picture speaks a thousand words, but for these top incentive destinations, photography is strictly forbidden.
Tourists have been warned about destinations where photography is banned. However, unknown to most, it is actually illegal to take pictures in the tourist hotspots of Paris, India and even London.
According to research carried out by ParrotPrint.com, these are the world's top sightseeing hubs where photography is banned.
1. Eiffel Tower, Paris
Despite being an iconic landmark in one of Europe's top 10 MICE destinations according to Beon Worldwide, the Eiffel Tower can only legally be photographed during the day.
When it's 20,000 light bulbs illuminate and sparkle, it is difficult to not share the tower's beauty. However, as the lights are technically an art piece, the European copyright laws state that taking photos of the Eiffel Tower must be authorised and cannot be distributed (which includes being uploaded on social media).
Nevertheless, despite not being instagram-friendly, the glistening tower is still a must see for a night in Paris.
2. Crown Jewels, Tower of London
A top incentive of visiting London is immersing oneself in its royal history. However, the royal's precious crown jewels are kept under high security at the Jewel House in the Tower of London, with over one hundred CCTV cameras and guards around the clock. It is then no surprise to learn that inside the Jewel House taking photos or videos is strictly forbidden.
Guards are authorised to intervene if anyone is caught trying to photograph these stunning jewels. Taking photos of the priceless royal collection poses a potential security risk which could attract thieves to try and see visuals of security weaknesses. Perhaps you should visit Buckingham Palace instead.
3. United Arab Emirates
While Dubai won the World MICE Award's Best MICE Destination 2020, the UAE actually has several laws prohibiting photography in its stunning cities. It is illegal to take pictures of any military locations, palaces and government buildings in the UAE. There is also a rule which requires people to give their permission before being photographed in the street, and these pictures cannot be distributed without everyone's consent. Airports in the UAE also enforce a strict photography and video ban.
In some cases, tourists have been jailed and fined for taking illegal photos. So, be careful when next posting an Instagram story flaunting a tropical trip in the UAE.
4. The Sistine Chapel, Vatican City
The official home of the Pope in the Vatican City sees millions of visitors through its door each year. The Sistine Chapel is the Vatican's jewel in the crown for incentive travellers; a sacred location home to some of the world's most beautiful pieces of art. Yet, tourists looking around the Chapel are required to follow a certain number of rules - such as covering their bare shoulders and wearing long trousers or skirts.
There is also a ban on taking any photos or videos inside the Sistine Chapel. This rule dates back to the 1980s when Nippon TV in Japan gained exclusive photography rights when they funded the £3 million project to restore the Sistine Chapel. Security is tight and guards are authorised to delete photos on visitors' phones. So, unless you're willing to pay a hefty amount to facilitate an instagram post, you should leave your phone at home.
5. Inside the Taj Mahal
Whilst according to The Economic Times, Agra has been prioritised for the Ministry of Tourism's MICE developments in India, the iconic Taj Mahal bans all tourist's from taking photos inside.
Despite being captured by millions of tourists who have visited from all over the world, inside photos of this beautiful monument are strictly prohibited due to its function as a sacred mausoleum. It is considered extremely disrespectful to take photos or videos when inside the Taj Mahal, so it is best to share the beautiful outside marble structure, then soak in its stunning interior without your phone.