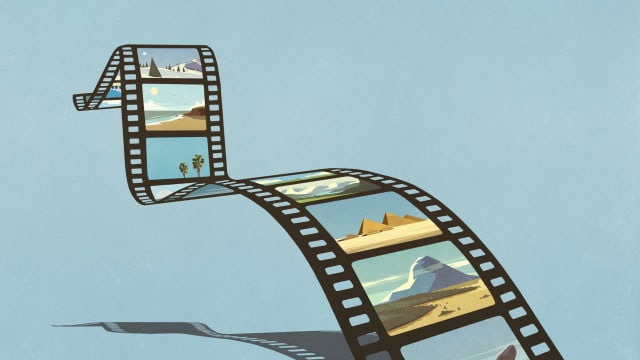 Top 10 MICE destinations featured in film
As 'set-jetting' steadily becomes the most popular form of tourism, we take a look at the top MICE destinations inspired by film and TV.
White Lotus, Emily in Paris, Succession… what do all these shows have in common, you may wonder? Well, these TV shows are single handedly responsible for huge upsurges in cinematic-centred travel. Peruses in Paris increased by more than 20% in 2023 thanks to Emily in Paris, and google searches for the 'Four Seasons San Domenico Palace' in Sicily went through the roof following Season 2 of White Lotus.
Coined as 'set-jetting', film and TV tourism has been sharply on the rise since the pandemic, 96% of people will visit places inspired by their favourite cinema at least once in their lifetime.
So, experts at StressFreeCarRental.com have researched the most iconic filming spots for MICE travellers around the globe. From Harry Potter to Mama Mia, here are the top ten MICE destinations for set-jetting travellers.
To access please sign in.