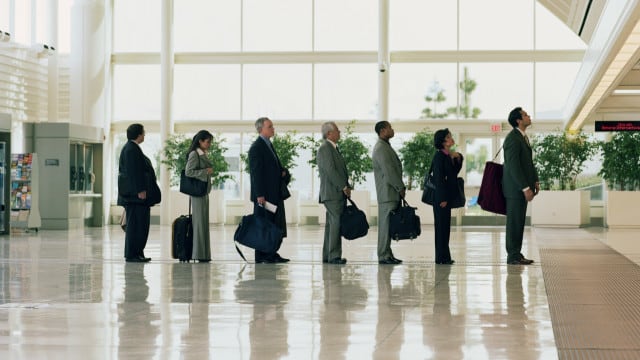 Should airports introduce business travellers only queues?
Work trips can be long and arduous. So, is it time for business only queues at airports to cut the faff?
In Season 4, Episode 11 of RSVP, Olivia Salvage expressed her frustrations about airport queues, "We queue on the plane [...] then you have the immigration queues, and then there are people that wear their glasses through the electronic barriers. I want to scream and say take your hat and glasses off!"
Salvage went on to query, "Why not have a business traveller queue? Let's have it for the professionals who are on airlines a lot and know how the system works."
To access please sign in.