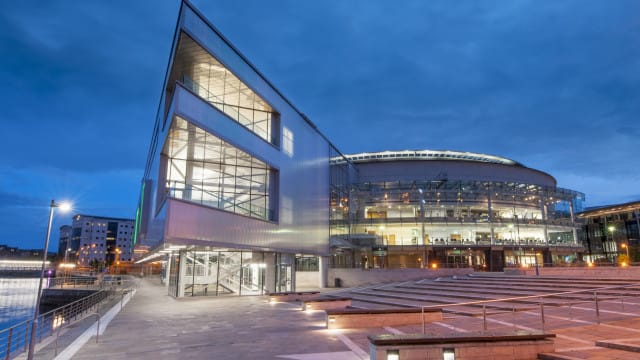 Asking the big questions for events planners
C&IT's virtual destination forum in partnership with Tourism Northern Ireland will be tackling some of the top issues facing events planners as we start to emerge from lockdown. Don't miss your chance to hear the experts have their say
As pandemic restrictions begin to ease and we all eagerly look ahead to what's next, there are plenty of big questions for events planners to think about. Do our pre-Covid ideas around events need a total rethink? Can venues bounce back and adapt to our ever-increasing expectations around sustainability? And what do we all need to know about booking future air travel for delegates?
These are some of the most important conversations in the events world right now – and they'll all be addressed at C&IT's virtual destination forum on 24-25 March.
Everything you should know about getting airborne
The first day of the forum will see travel and aviation experts tackling the topic of air travel in a session titled Up in the Air – getting people back onto planes. The panel will cover everything conference and incentive travel bookers need to know when considering future flights – from the latest on the easing of international travel restrictions, to how we can ensure passengers feel safe, comfortable and confident on planes.
Just over an hour from London by air, Belfast City Airport puts Northern Ireland's cities, culture and countryside within easy reach of the rest of the UK. The airport's Aviation Development Manager Ellie McGimpsey will be joined by Lynne Embling, Director of corporate travel expert Global Incentives; Zak Roby, Commercial Director at event specialist GES; and Caoimhe Rice, Senior Sales Manager at luxury and incentive travel DMC Moloney & Kelly, who know a thing or two about flying people to Northern Ireland in comfort.
What's next for meeting and incentive trips?
As we all look forward to the return of live events later this year, the second day of the forum will focus on the future of these, with a session dedicated to Reimagining in-person meetings and incentive trips.
Now that planners are cautiously turning their attention to booking in-person meetings and trips, does pre-Covid event design need a total reboot? Some of the UK's top MICE innovators will be sharing insights into what event models will look like going forward – and how we can expect venues to evolve with the times and the shift towards a more circular economy.
Imagination, innovation and sustainability will all be high on the agenda in talks by Marie-Claire Caldwell, Head of Sales and Marketing at world-class conference centre ICC Belfast, Rebecca Jansson, Director of Events at Cameron and Mike Seaman, CEO at Raccoon Events.
As well as tackling some of the biggest MICE topics of the moment, the full agenda will include celebrity guests, one-to-one networking and plenty of insights into what Northern Ireland has to offer the MICE planner. Don't miss your chance to get up to speed on the issues – and enjoy plenty of Northern Irish charm along the way.