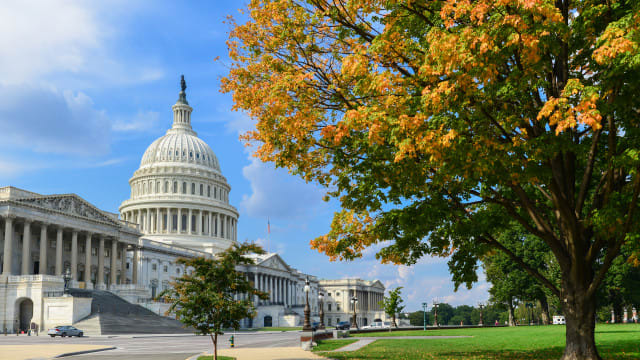 8 memorable event venues in Washington,DC
This article is produced in partnership with Destination DC
Washington DC is filled with iconic memorials, but few places match the unique blend of history, culture and global significance offered by the city's remarkable, dramatically located venues. Many of the venues are as compelling as some of the historic landmarks on their doorstep. Among the dozens DC has to offer, C&IT explores eight of the best…
1.National Cathedral: Communing with the greats
Washington National Cathedral is so much more than a place of worship. An Episcopal Church that welcomes all faiths, this magnificent Gothic structure stands high above the city on Wisconsin Avenue. Despite being a working place of worship, it accommodates a wide range of events, both behind its magnificent stained-glass windows – one containing lunar rock from the Apollo XI mission – and in its mediaeval-style walled garden. With a theatre style- capacity of 2,000, a reception capacity of up to 1,500 and banquets seating up to 1,000, your guests can commune with the spirits of the 1000s of dignitaries who have shared this space when witnessing presidential inaugurations, burials and other historical past events.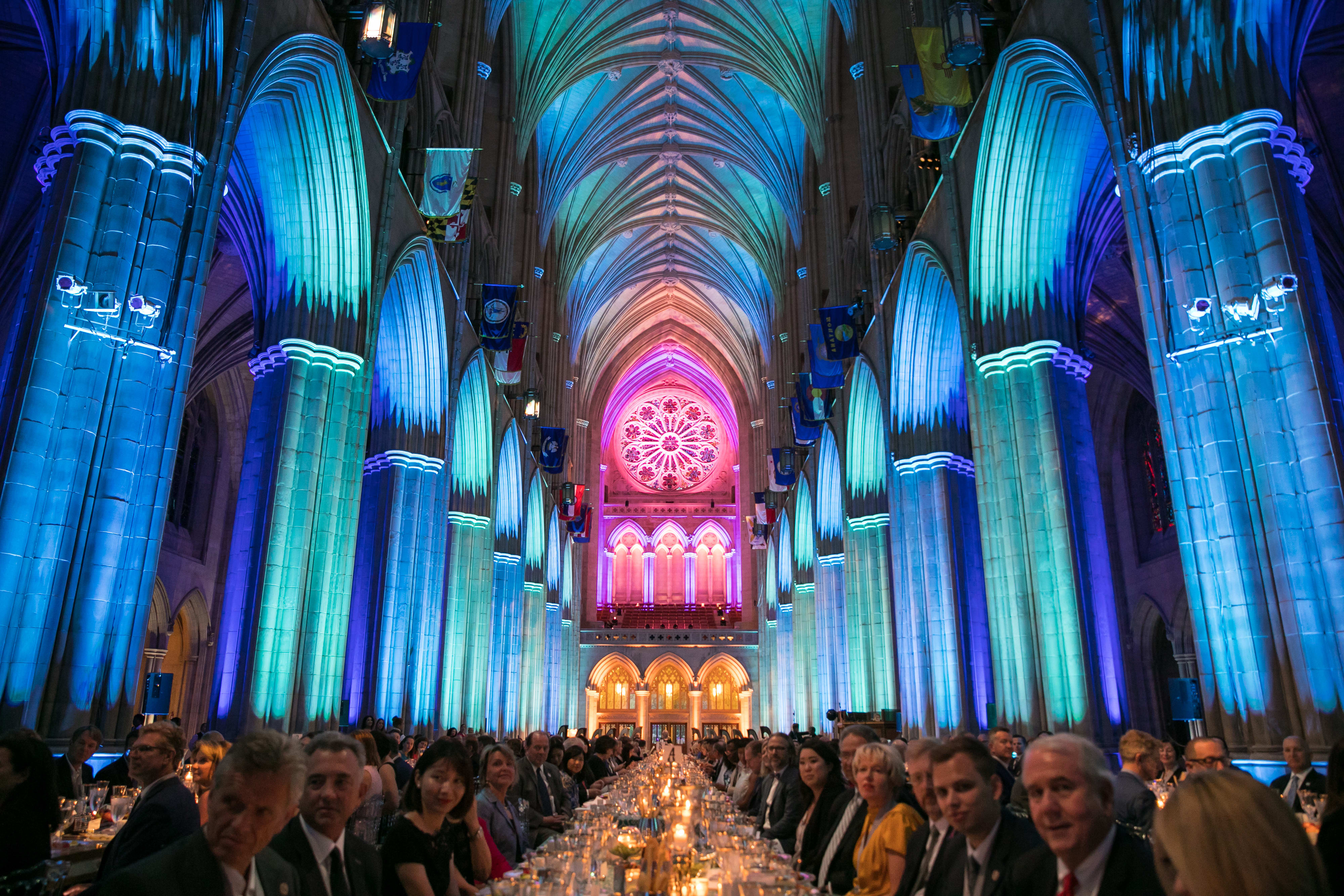 National Cathedral
2.International Spy Museum: Share the secrets
Who doesn't love a spy story, or fancy themselves as a secret agent? DC's newly relocated International Spy Museum allows guests and delegates to share in some of the many secrets of international espionage and intelligence. If you can get past James Bond's legendary Aston Martin in the lobby, there are more than 007 ways in which you can book this state-of-the-art venue's variety of spaces. They feature extraordinary views from the seventh-floor ballroom and eighth-floor terrace – and all just a short distance from the National Mall. Between 50 and 700 guests – depending on choice of space – can share in the discovery of one of DC's most exciting venues.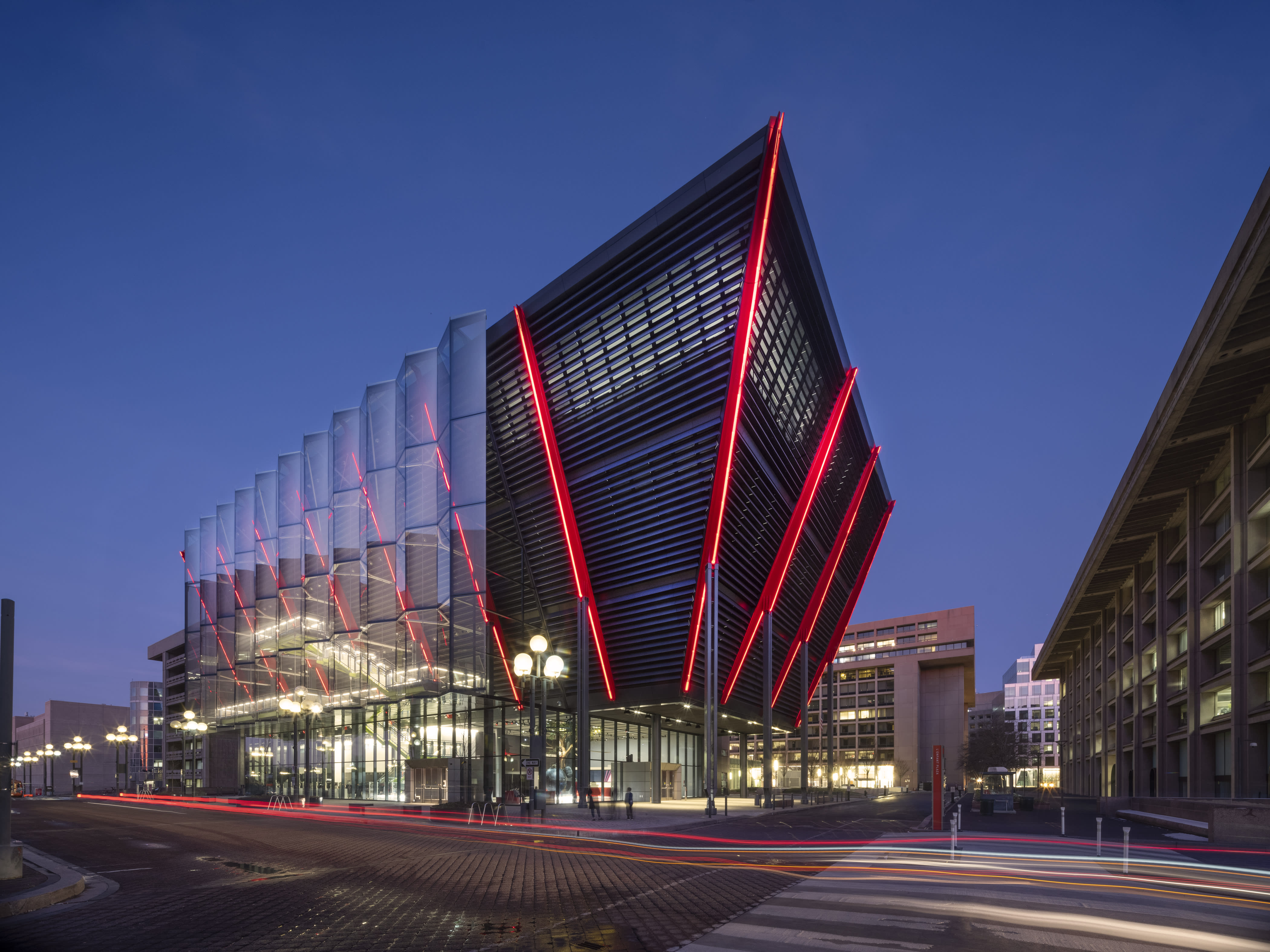 International Spy Museum. Image credit: Dominique Muñoz, courtesy of International Spy Museum
3.Kogod Courtyard: Canopies and canapés
When is a courtyard not just a courtyard, but an internationally renowned landmark space designed by a world-famous architect, set between two of the greatest art collections? The Kogod Courtyard, named after Washington art collectors and philanthropists, Robert and Arlene Kogod, is a truly extraordinary one-off 28,000 square foot space, featuring a remarkable wavy glass and steel canopy designed by London's Foster + Partners. Linking the Smithsonian American Art Museum and the National Portrait Gallery, the modern materials provide a contemporary foil to the neo-classicism of the museums. A landscaped interior contains four water features, while assorted black olive trees and other shrubs create a unique environment in which up to 1,000 seated guests (or 1,200 for a reception) can revel in the atmosphere.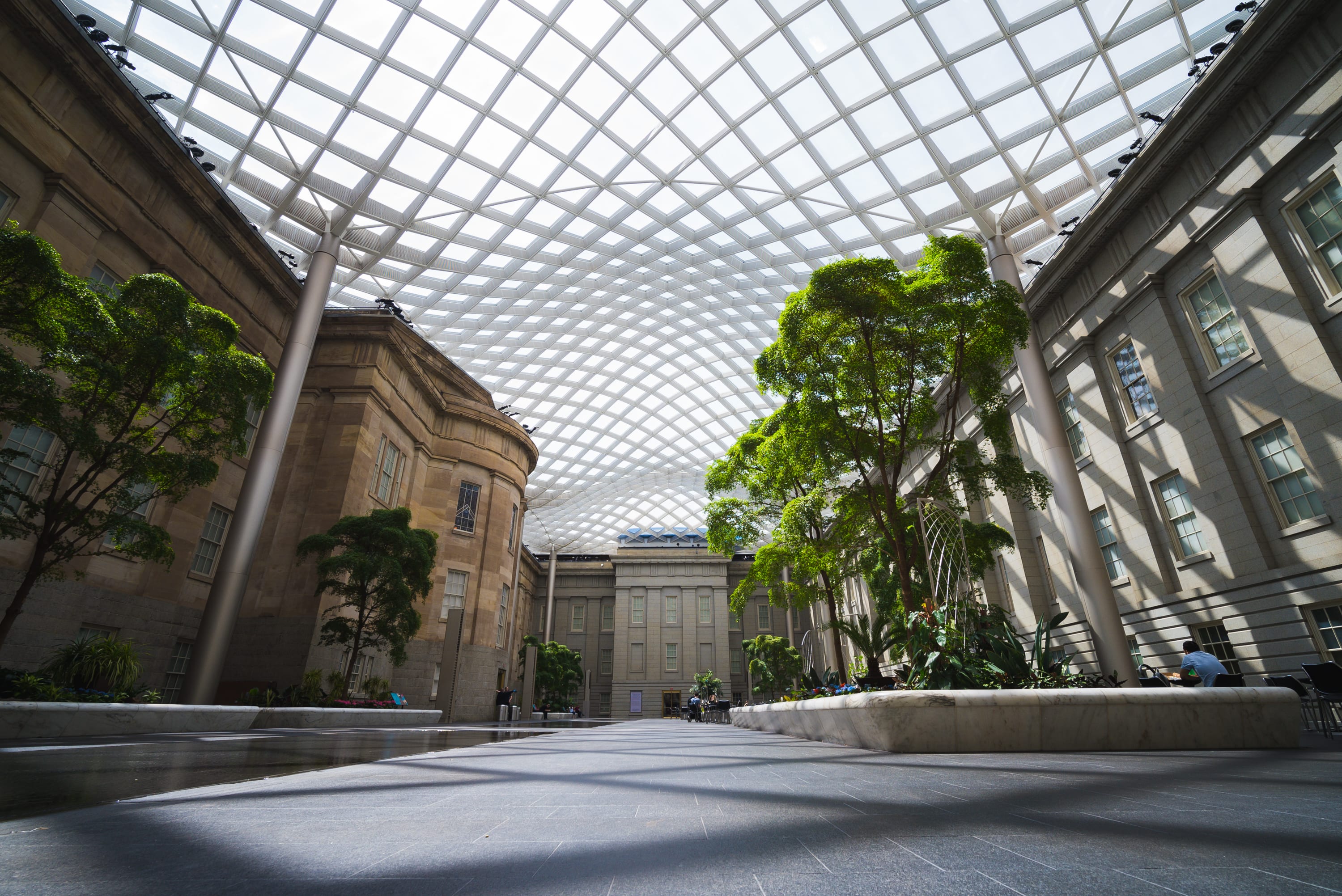 Kogod Courtyard at National Portrait Gallery
4.Library of Congress: From copyright to cocktails
You may know that the Library of Congress is the world's largest library with millions of books, papers, photographs, maps, manuscripts and recordings in its collection, opened in 1800, acts as the main research arm of Congress and has been home to the U.S. Copyright office. But, did you also know that it offers a variety of dramatic and beautiful event spaces for an experience like no other? The Mumford and Montpelier rooms, the Madison Hall and the Mary Pickford Theatre offer smaller-scale areas for up to 200 standing guests, while the show-stopping 1890s Great Hall can hold 450 for a seated meal and up to 1,200 for a standing reception. All this under the vaulted marble, murals and mosaics of the Renaissance-style interior just across the street from the U.S. Capitol building.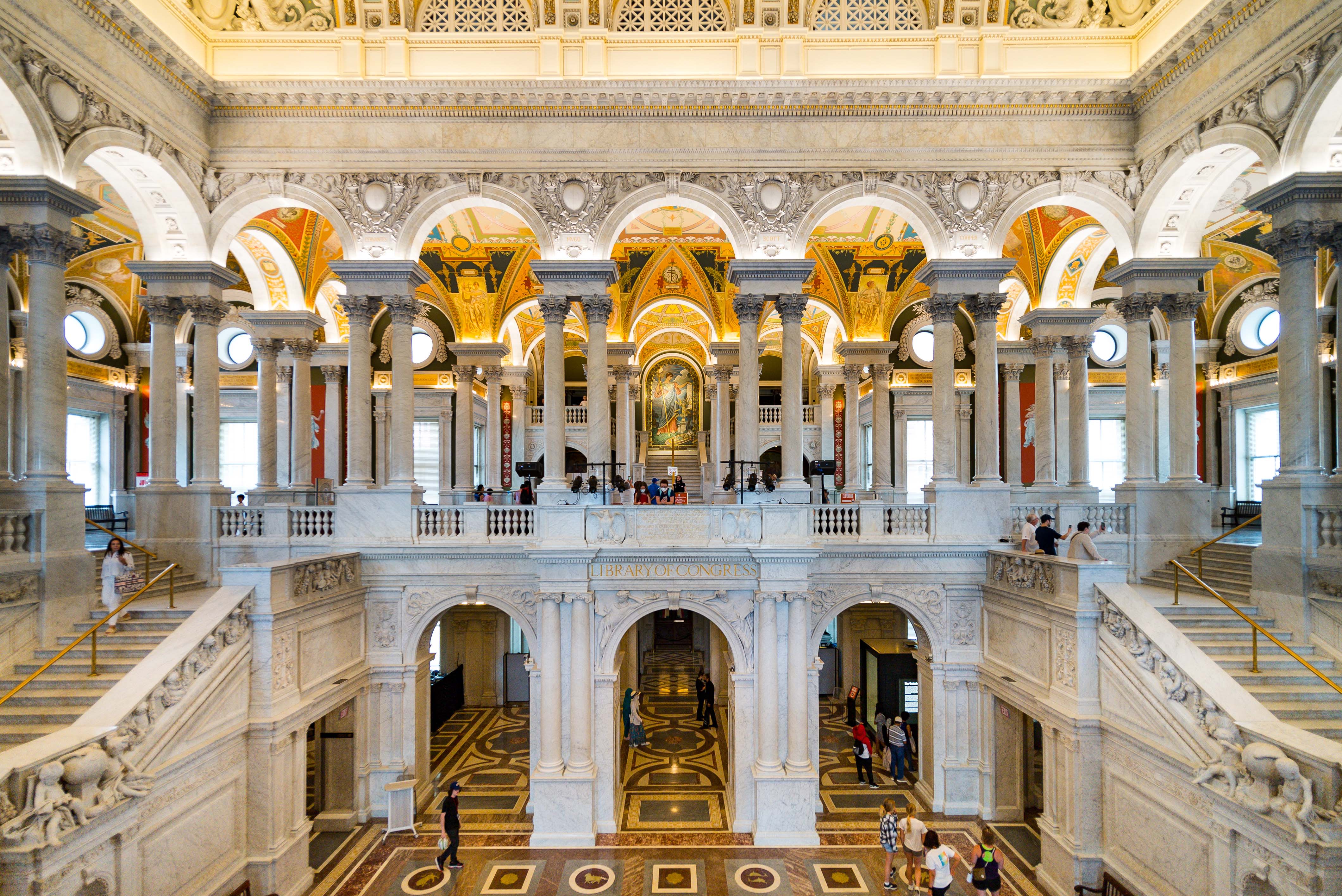 Library of Congress
5.The Renwick: Putting the art in hospitality
The Renwick was the first building in America designed specifically to be an art gallery. Construction began in 1859, but was only completed eight years after the conclusion of the Civil War. Aspiring to be "America's Louvre," in truth it did not often reach these lofty aspirations during its somewhat troubled history. But the sterling efforts of then First Lady Jacqueline Kennedy and a $30m renovation have seen it become America's premier home of contemporary, decorative and folk art in the last decade – just a short walk from the White House. Moreover, its dramatic 4,000-square-feet Grand Salon has the capacity to host up to 400 guests for standing events (250 seated).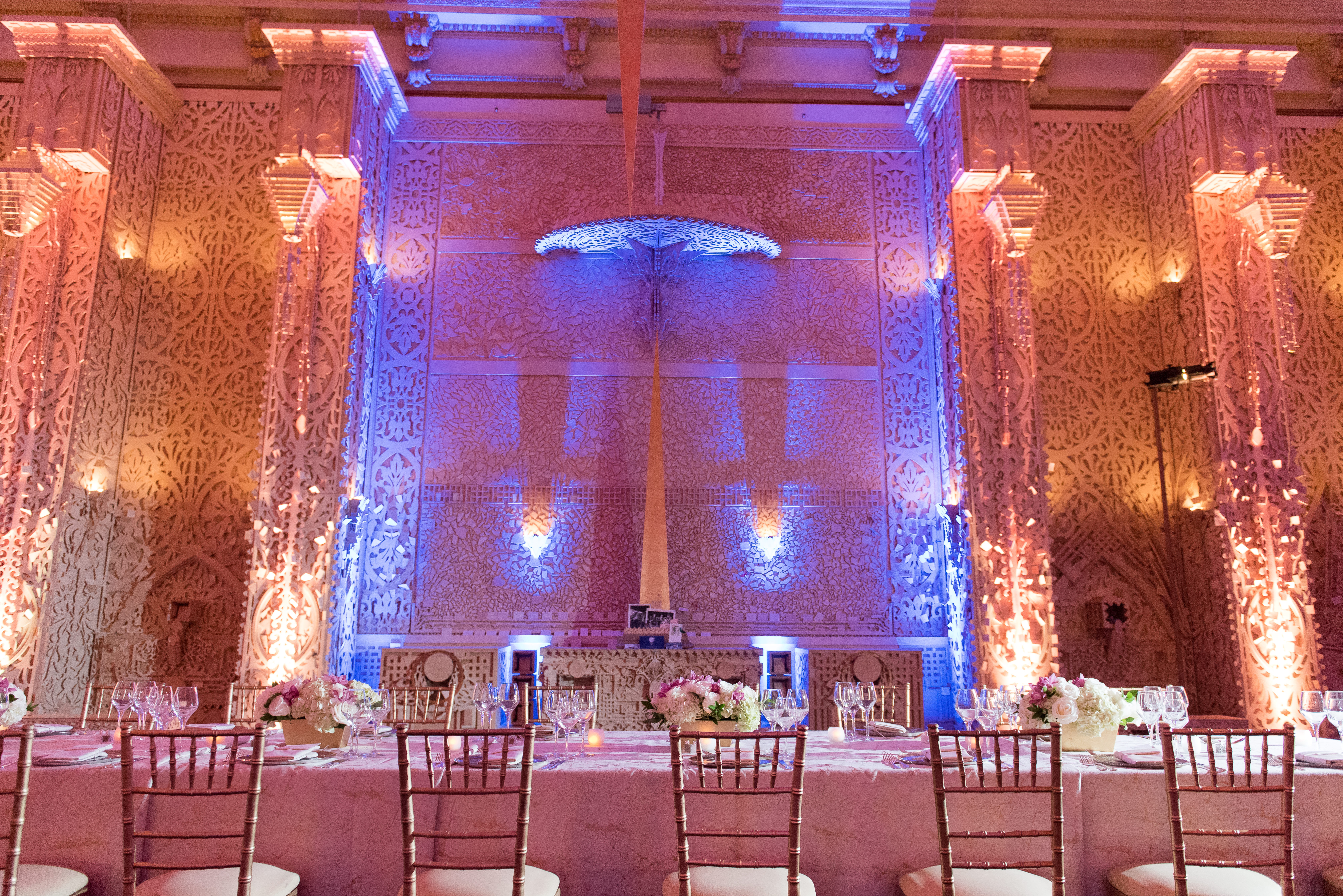 Reception at Renwick Gallery
6.Anderson House: Experience the glamour of a bygone era
Immerse yourself in the history and splendour of Anderson House, a 1905 Beaux Arts mansion built as the winter home of Larz Anderson, an American diplomat, and his wife, Isabel. The home was used as a showcase for their extensive art collection and venue for high-society galas and for more than 30 years the Andersons' guest lists included the most prominent statesmen and intellectuals from the US and abroad, including William H. Taft, Calvin Coolidge and Winston Churchill. Today, Anderson House is an ideal venue for more intimate events. With two elegant ballrooms and two garden spaces to choose from, there are a variety of options to match your event needs. You can also request a museum docent who will answer guests' questions about the extensive collections and can even provide tours.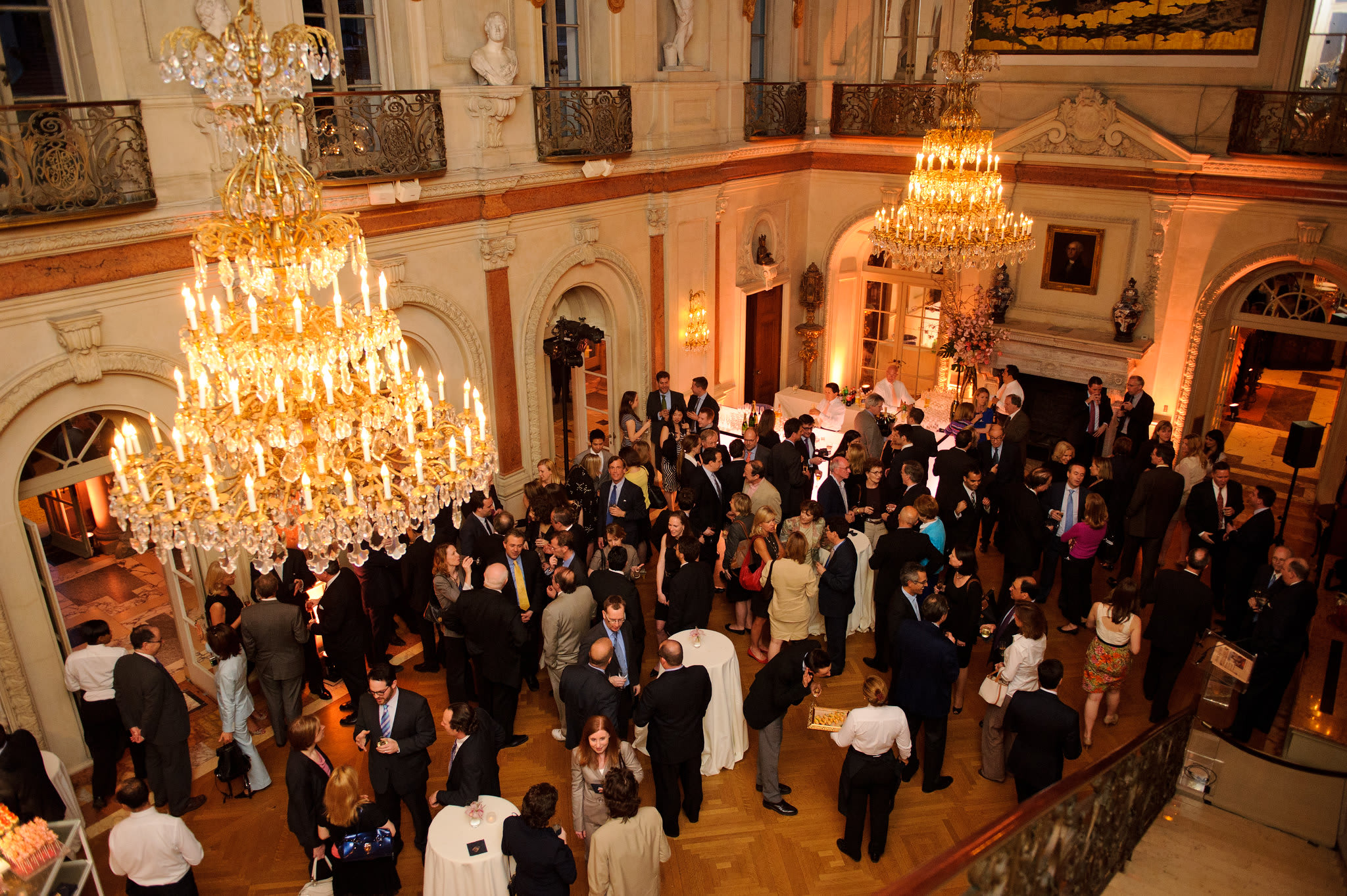 Anderson House. Image credit:Financial Times
7.Nationals Park: A venue for champions
What other space can offer 55,000-square-feet of air-conditioned meeting space. Four large club spaces, 70 luxury suites and a state-of-the art conference centre – all within the home of the major league baseball stadium? "Nats Park" is set against the backdrop of the newly redeveloped Capitol Riverfront neighbourhood and leads the way in modern, luxurious, flexible and sustainable sporting venues. Combine this with outstanding catering services and when it comes to corporate events, it's clear the home of the 2019 World Series champions, the Washington Nationals, is a winning sporting venue unlike any other.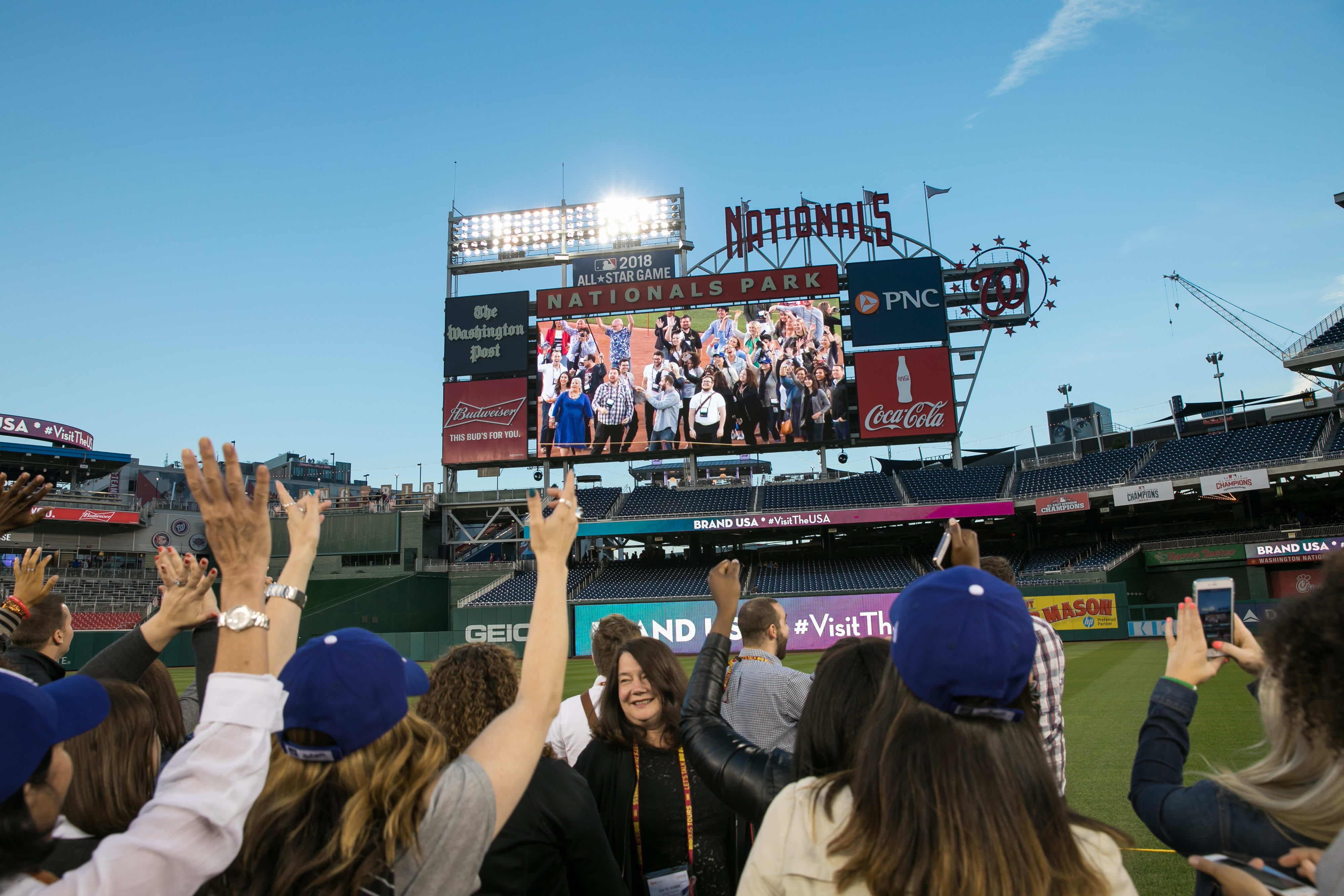 On the field at Nationals Park
8.Dockmaster Building: Exquisite views of the Washington Channel
Surrounded by water, cherry blossom trees and more, the Dockmaster Building is as intimate as it is immaculate. Resting at the end of the 450-foot District Pier, this indoor/outdoor space offers guests the perfect mix of excitement, access and exclusivity. The two-story glass building features 2,000 square feet of rentable space with a capacity of 140 standing and 100 seated. The first-floor Conference Room offers direct access to a waterfront overlook, while the second-floor Dockmaster Room has a wrap-around balcony and canopy overhang in addition to floor-to-ceiling windows.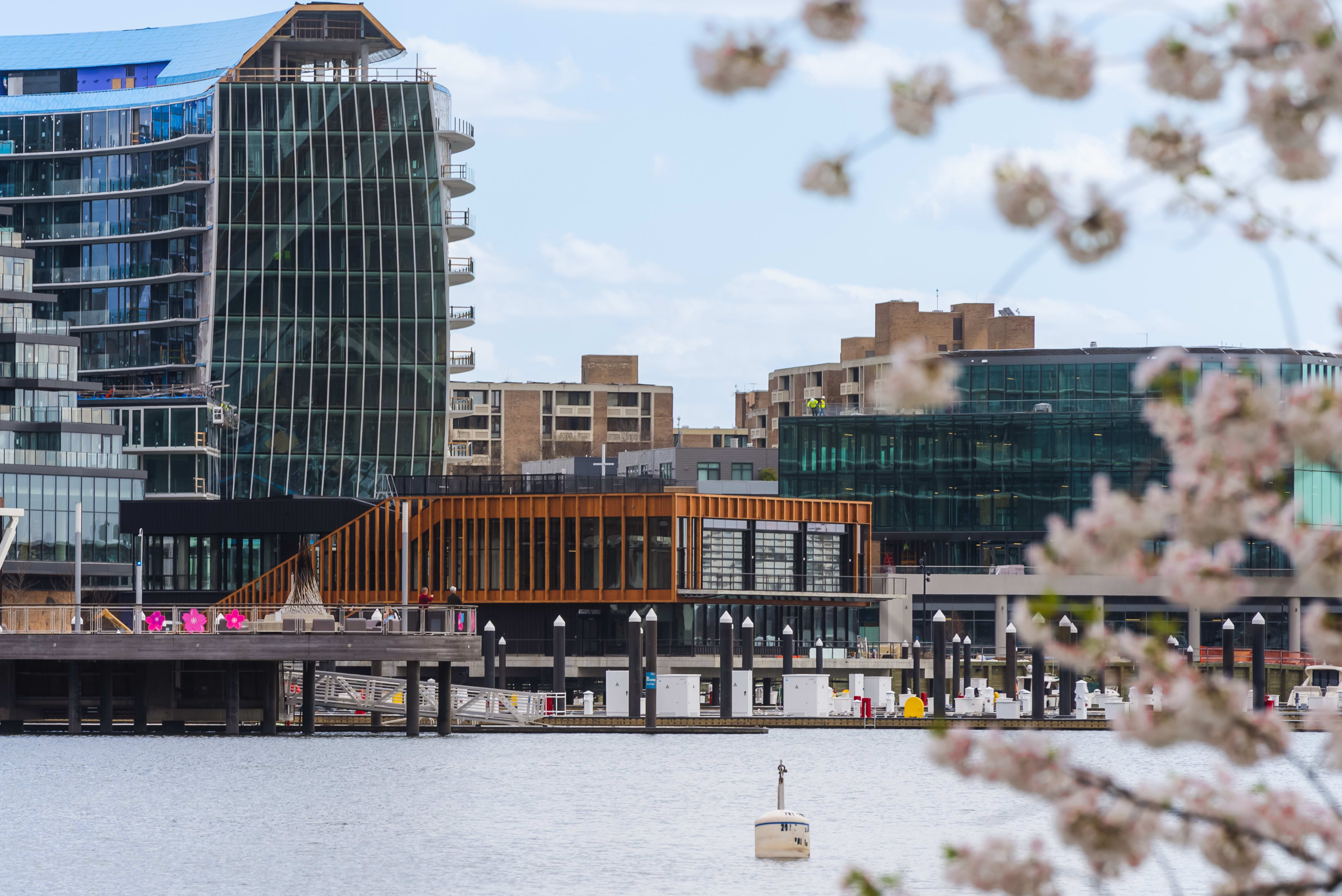 Dockmaster Building at The Wharf
To learn more about venues and hosting your next event in Washington, DC visit Washington.org/Meetings