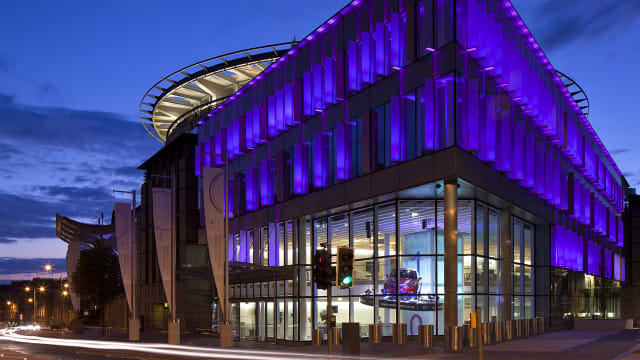 3 reasons the EICC will make your event a success
What have the Obamas, George Clooney and HRH King Charles all got in common? They have all been hosted at the Edinburgh International Conference Centre (EICC).
The diverse range of events held at the EICC also includes election counts, scientific conferences, the Edinburgh International TV festival, Edinburgh Festival Fringe shows, dinners and awards ceremonies. The EICC has vast experience in hosting all kinds of events, whether it's a product launch with a focused audience or a global conference with a thousand delegates.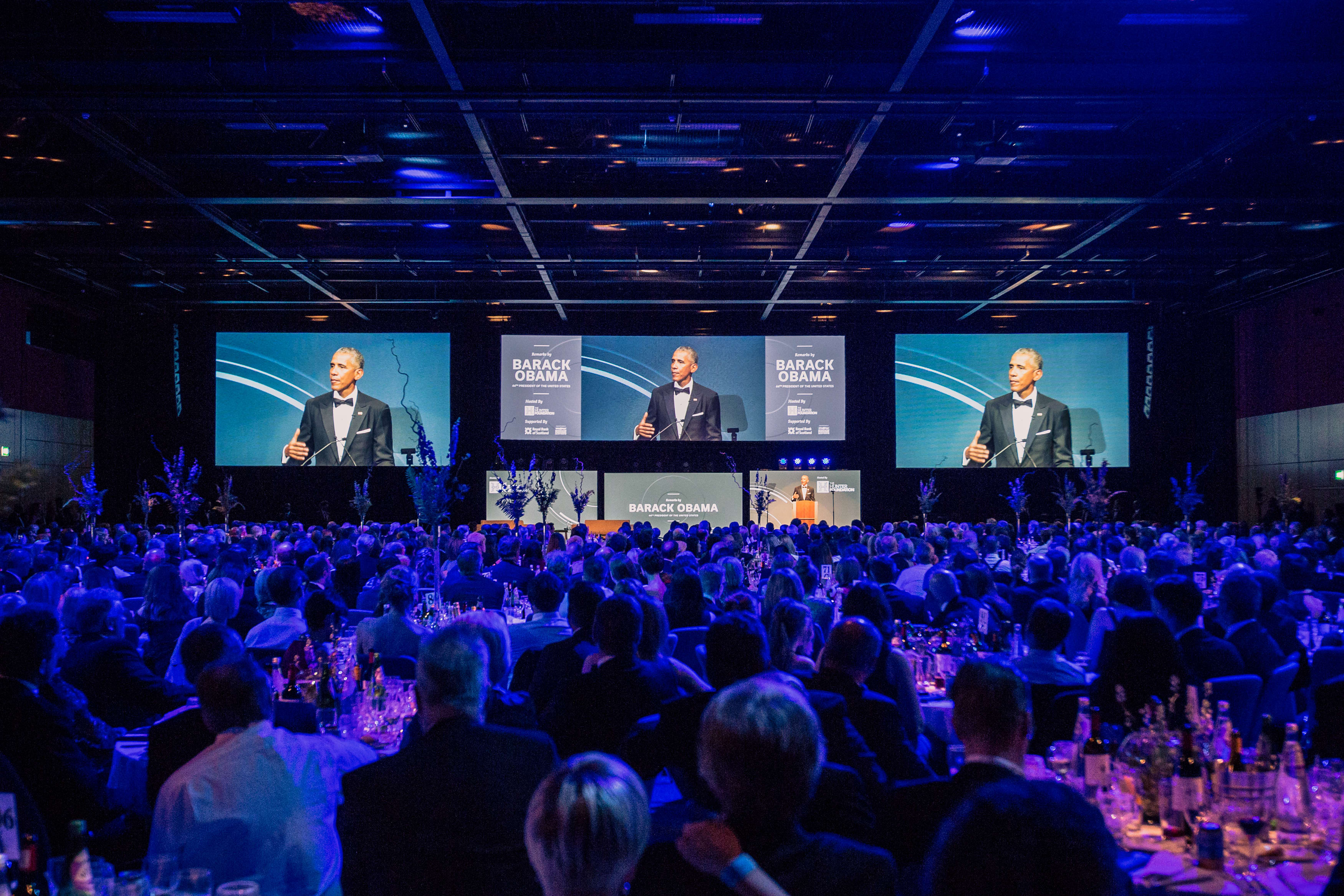 Event planning: it's a team game
The venue's company vision, which is 'to create an environment which inspires ideas that change the world', is realised every day by the team which is responsible for planning and delivering events for the diverse client base.
One clear benefit of holding an event at the EICC is that every aspect is handled in-house, with each client being allocated an event planner, catering planner and technical planner. "The planning team works through the full process with the client as one team," explains Tanja Kunze, head of events and client relations at the EICC: "We take the time to ensure that all departments understand the bigger picture in terms of the clients' vision and the objectives that they are looking to achieve – then we all work together as one team to realise that vision."
The EICC further diversified its client base when it was reinvented as a Covid-19 vaccine centre in 2021 and then again in early 2022, due to temporary Scottish government restrictions during the peak of the Omicron variant. Working with NHS Scotland was another string to the bow for the EICC, before it returned to delivering events, explains Kunze: "Once we reopened, at the end of February 2022, we squeezed 12 months of events into nine or ten months, which was quite crazy at times but very exciting to be back in operation as a venue for events."
Reinventing itself as a temporary vaccine centre gave the EICC another opportunity to showcase the vast range of flexible spaces it has to offer. It was also a reminder, if it were needed, that every event and every client is unique, with a different set of needs and requirements.
After events recommenced in early spring 2022, the EICC team stepped up to support clients who were facing industry-wide challenges including increased time pressure, budget constraints, and a reduction in supply of essential resources for their events.
"The way we supported our clients during these challenges was by always looking and planning one step ahead," says Kunze. "We came up with solutions and new ways of achieving great events, rather than focusing on the problems."
The EICC's wealth of experience allowed the team to provide reassurance, together with practical solutions, to clients who were nervous after not running events for two years. "We remained calm under pressure, consulting with team members across the company to find the best solution, and we made every effort to be available to answer our clients' questions and concerns as they arose."
Technical planning: delivering a client's vision
From stage design to dynamic multi-screen presentations and streaming conference content online to creating extraordinary visual experiences, the EICC's technical production team revel in the challenge of transforming ideas into reality.
The EICC regularly reinvests into its tech offering, for the benefit of its clients' events. "Our latest round of technical investments have simplified the way that we deliver hybrid events, which have increasingly become part of day-to-day events, at the EICC, particularly for the remote participation of speakers and presenters. We invested in kit which enables us to respond quickly to client changes, and which can easily be supplemented for larger events." explains Kunze.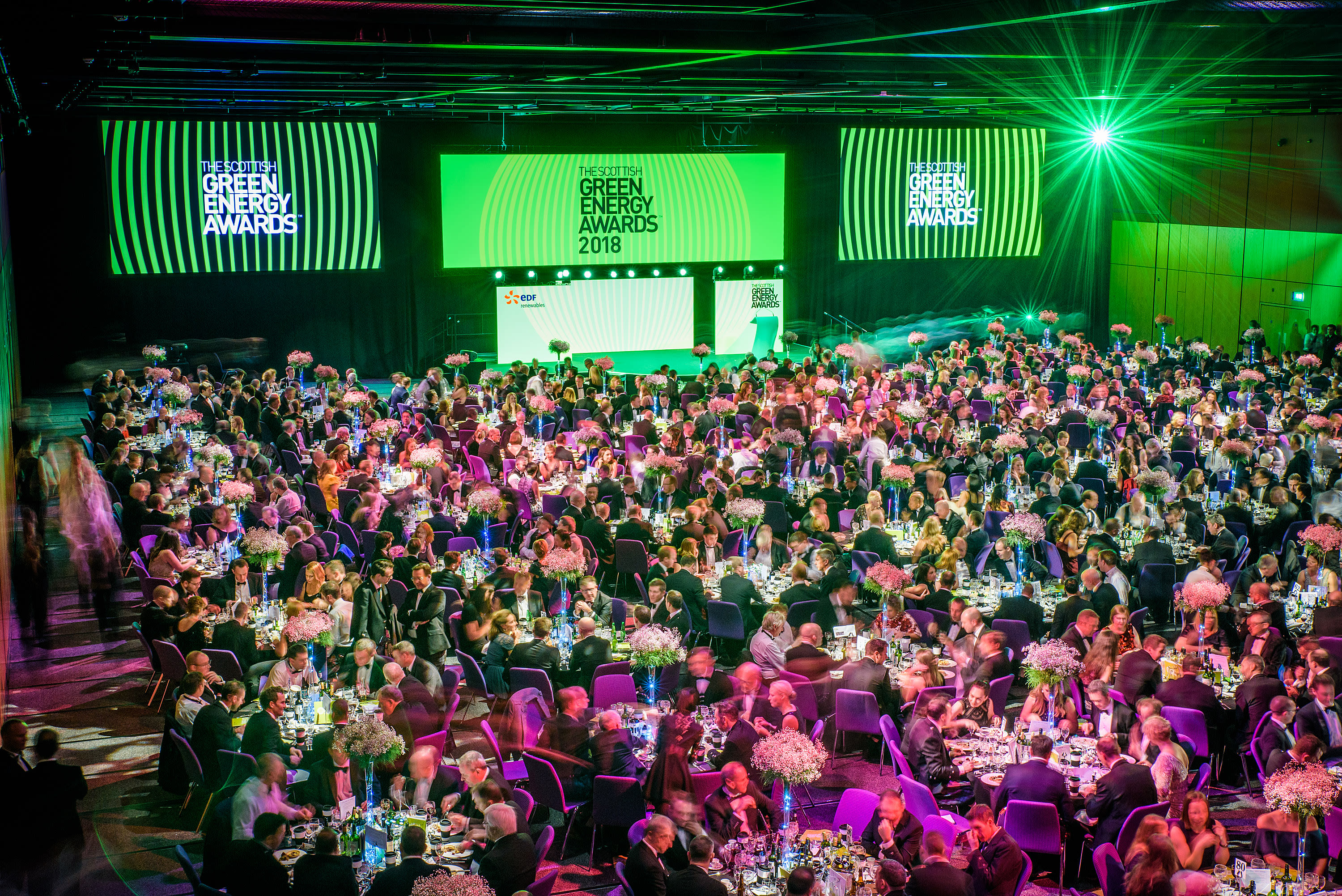 Edinburgh International Conference Centre, image credit Tim Winterburn
During the planning process, each event is allocated its own dedicated technical planner, who will engage with the client and learn more about their vision, objectives and theme for the event.
The tech team takes an agile approach to finding the right solution and never was this more in evidence than during the pandemic. "We were innovative during lockdown and we created the first phase of our online events platform" says Kunze. "As a result, this sparked ideas and opened up other possibilities of what we can offer to our clients." While the return to fully in-person events has been welcome, the EICC has successfully delivered a range of hybrid events, whether that be simply a keynote speech being streamed live or recorded or a fully hybrid event with some remote live speakers and a proportion of delegates joining the event online.
In September 2021, the EICC hosted the British Society of Lifestyle Medicine (BSLM) with 755 delegates, more than 200 of whom joined remotely. "People applauded us as an organisation for being brave enough to do this," said Dr Fraser Quin of the BSLM. "The delegates' experience was fantastic and we were absolutely thrilled."
Catering planning: sunshine from Leith's
Leith's have been the EICC food and beverage partner since the venue opened in 1995. Based in-house, they provide the third stream of the joined-up event planning journey on which the EICC prides itself.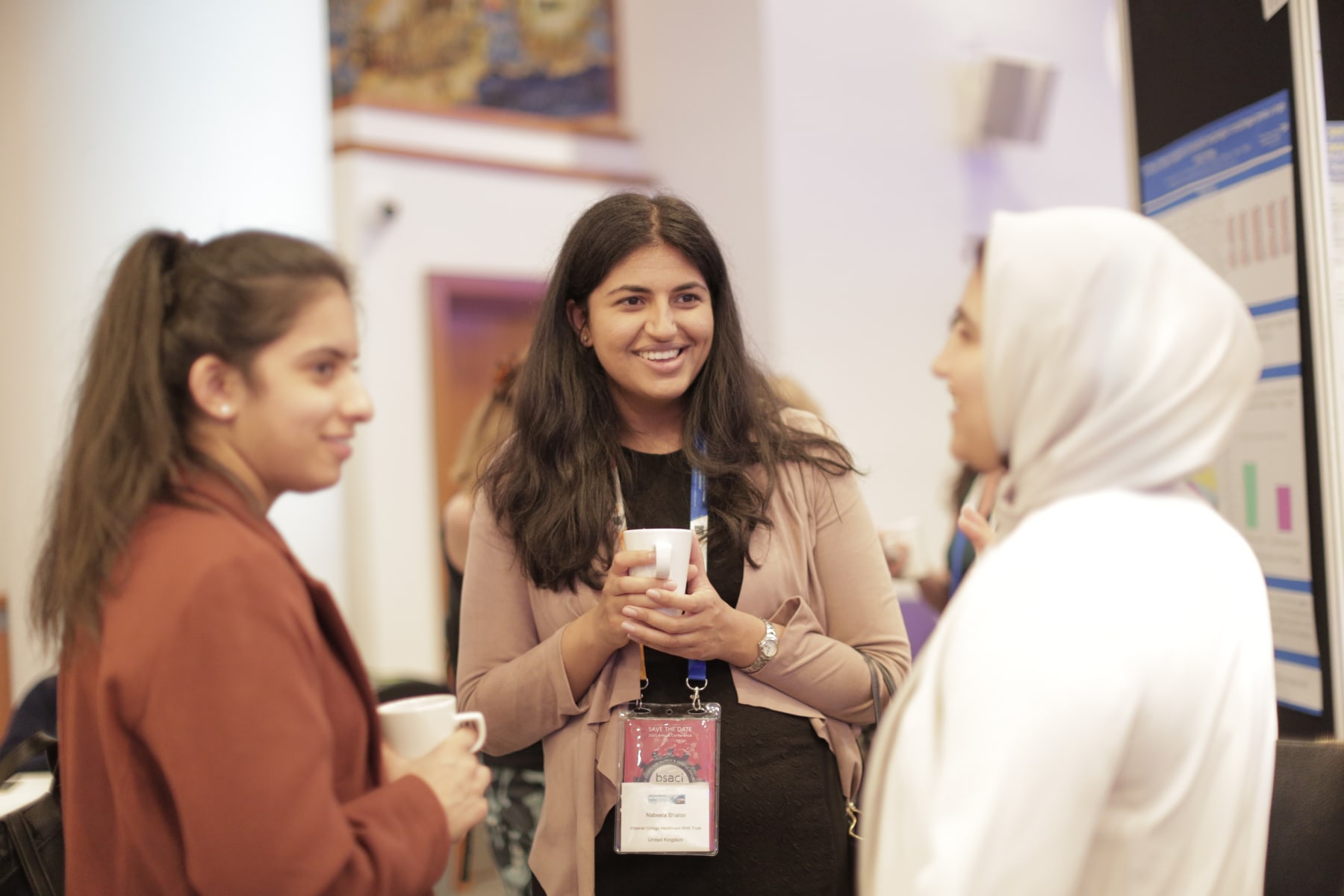 Leith's remain true to the original cultural and culinary values set out by its founder Prue Leith, in that food should be simple but excellent, be it a salad bowl or grand gala dinner. "Our food and beverage team focus on local sourcing and our menus reflect Scotland's brilliant fresh produce – something that is particularly appreciated by our international clients," says Kunze. The chefs design menus that are tailor made for the client's requirements and which take into consideration the delegate demographic.
Leith's are ahead of the curve when it comes to culinary trends, whether that be plant-based, meat-free dining or craft carbs, artisanal produce and food on the go. With a respect for seasonality and Scotland's incredible local larder, Leith's are innovating all the time, while staying authentic.
An awareness of waste and sustainability underpins the entire catering operation. All food is freshly prepared on the premises using ingredients sourced within 200 miles of Edinburgh. Looking at what's available closer to home, the EICC is considering the consequences of every ingredient – meeting the delegates' needs while maximising sustainability. This new approach has meant the move to a more dynamic menu, reflecting what is seasonal and available locally.
The One-for-One campaign
The EICC launched its One-for-One initiative in 2020, as a way of supporting commission-based events agencies. Instead of paying out commission at the end of the event, the EICC now makes commission payments in instalments, at the earliest possible stage ahead of their client's events.
Applicable to all new event bookings, once an event agency's client event is confirmed, and the 10% venue hire deposit is received, the EICC will credit the agency with 10% of commission. Then when the EICC receives 45% of the venue hire, it'll credit the agency with 45% of their commission, and so on. One-for-One until the final balance is settled.
Situated in the heart of Edinburgh, the EICC is one of the world's outstanding venues for conferences, conventions and exhibitions. For more information go to eicc.co.uk or contact the team via sales@eicc.co.uk.