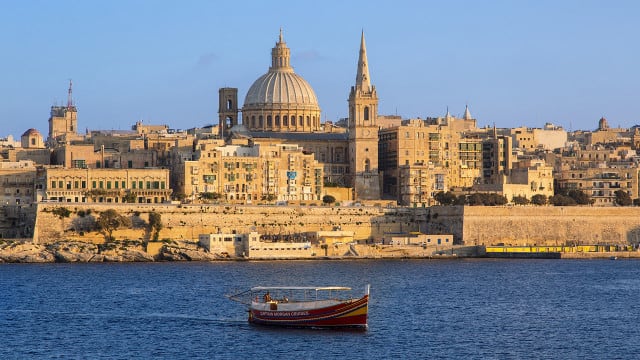 3 days in Malta: where to stay, meet and entertain
Discover some of the best hotels, venues and things to do in Malta with our three-day itinerary for business and incentive groups.
This article is produced in partnership with Visit Malta Incentives & Meetings.
Blue seas, medieval towns, tranquil countryside – Malta has all the charm that you'd expect from an island in the Mediterranean, and its accessible size means you can pack a wide range of sightseeing, meeting and relaxation activities into a short trip. "Business bookers are always surprised by the ease of getting around the island – it takes an average of 50 minutes to cross it lengthways – and by the variety of venues and adventures on offer," says Christophe Berger, director of Visit Malta Incentives & Meetings.
"There's plenty to do, from authentic local experiences at wineries and agrotourism venues, to exploring its heritage sites such as palaces, fortresses and museums, many of which can be hired for private events," he continues. "Outdoor spaces – more important than ever to business bookers – are fundamental to what Malta can offer, thanks to its great year-round climate. And the fast-developing gastronomic scene includes everything from Michelin-starred restaurants to sustainable farm-to-table experiences, such as learning to make the island's traditional ftira bread."
Check out our suggested three-day tour that takes some of the top hotels and venues in Malta, and hear from UK travel buyers who road-tested the itinerary.
Day 1 in Malta
Morning: arrival and Three Cities
Just over three hours' flying time from London Gatwick or Heathrow to Malta International Airport puts you in the heart of the Mediterranean. Start your stay by touring the historic Three Cities of Vittoriosa, Senglea and Cospicua, mediaeval seafront towns that sit across the harbour from Malta's compact capital, Valletta. The oldest, Vittoriosa – also known as Birgu – was the seat of the Knights of the Order of St John, who settled on the island in 1530 and built many dramatic fortifications that survive today.
Afternoon: Valletta and St Julian's
After exploring the winding streets of the Three Cities, it's a short, scenic boat trip over to Valletta, with its superb choice of hotels and venues. Stylish recent openings include the well-appointed Embassy Hotel (the city's largest) to the boutique Gomerino Hotel. Or indulge your guests with stunning sea views at the five-star Westin Dragonara Resort, located on a private peninsula in the coastal town of St Julian's.
Top tip: Transfers don't have to be boring – your local DMC or supplier can arrange travel by vintage 1950s bus, Rolls Royce or luzzu, one of Malta's colourful traditional fishing boats.
"[The Westin Dragonara Resort] is a beautifully appointed property, made all the more special by the friendliness of the staff, which makes such a huge difference."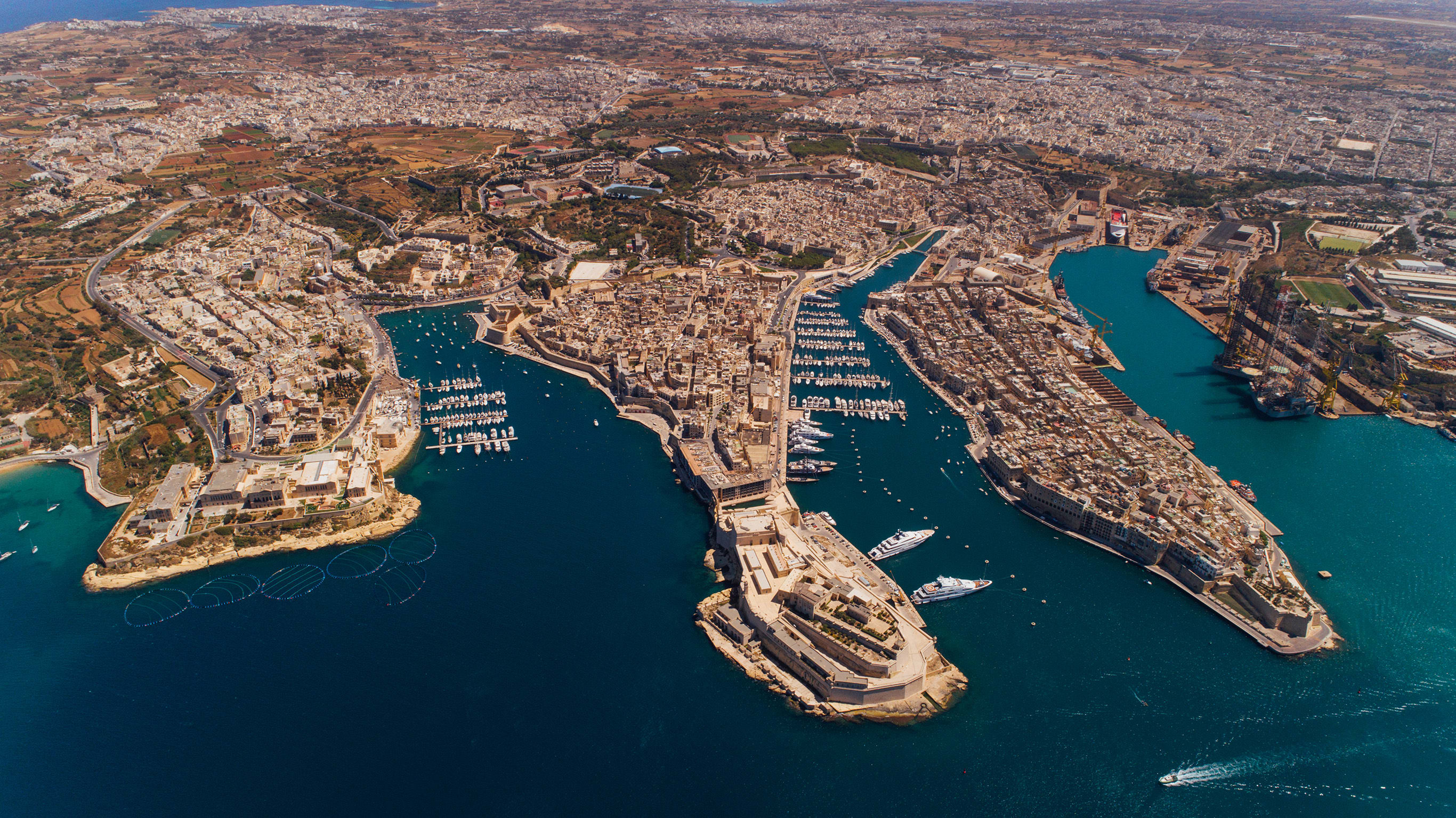 Day 2 in Malta
Morning: Exploring Valletta
Spend the morning exploring Valletta, a UNESCO World Heritage Site and open-air museum, starting with its bustling main artery, Republic Street. The many scenic squares along the route include historic Piazza Regina, a great spot to enjoy an open-air bite to eat. Plus, don't miss the views from Valletta's Upper Barrakka Gardens, a public park atop the city walls.
Meanwhile, venues in Malta don't come more impressive than the Mediterranean Conference Centre. Originally built as a hospital in 1574, it was the recipient of a coveted Europa Nostra Award for its sensitive restoration. The centre combines historic architecture with the latest meetings technology, and offers over 8,000m2 of flexible space for events.
Afternoon: country retreats and medieval Mdina
After a morning in the city, it's time to experience a more rural Malta. Enjoy a rural getaway at the boutique vineyard Ta' Betta Wine Estates, which offers private tours and tutored tastings for groups. Or head to the 18th century Palazzo Parisio, where the beautiful gardens make a great setting for fine dining or bespoke events. End the day by transferring to the ancient hilltop city of Mdina, where the peaceful medieval and Baroque streets feel like stepping back into the past.
Top tip: Want to get below the surface of Valletta - literally? For a truly atmospheric experience, take an Underground Valletta tour around the tunnels where the populace sheltered from Second World War bombardment.
"I really enjoyed our afternoon at Ta' Betta; what a beautiful venue with a fabulous team – and, of course, fabulous wine as well!"
Day 3 in Malta
Morning: revitalise at Golden Bay
It would be wrong to spend any time in Malta without making the most of its Mediterranean setting. Head to Golden Bay on the northwest coast for expansive sands and secluded coves – the perfect spot for a group mindfulness or yoga session. Then, there's no better way to explore the coastline than a kayaking trip to discover the unspoilt inlets and secret caves of its tranquil coastal waters.
Afternoon: lunch by the Med and departure
Round off your stay in Malta with a leisurely lunch at the Agliolio restaurant. Located right on the beachfront, it's the perfect spot to enjoy some traditional Mediterranean cuisine before transferring back to the airport for your journey home.
"From the moment we arrived on the island, we were made to feel so welcome – and what stood out to me throughout my time in Malta was the warmth, charm and hospitality of everyone we met."
Visit Malta Incentives & Meetings can help you with sourcing the right suppliers to put together your perfect itinerary of accommodation, events and venues in Malta – to find out more, visit www.visitmalta.com or contact Lindsey Thorpe
Email:lindsey.thorpe@visitmalta.com
Phone:(+44 (0) 7376 006 211)