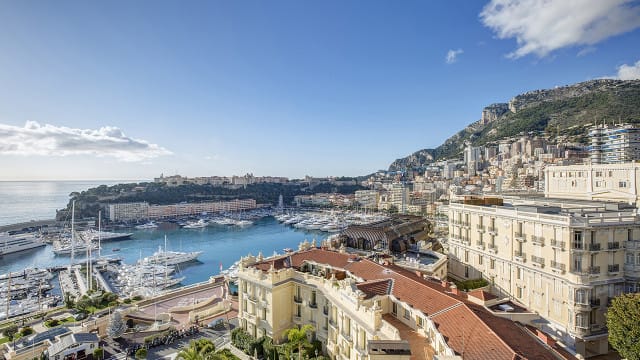 Destinations
Monaco: Embracing the future
New technologies, car industry, finance, innovation, medicine and sustainable development all form the backbone of Monaco's durable and forward-looking economy.
This article is produced in partnership with Visit Monaco Convention Bureau.
The Monaco Convention Bureau has for a number of years been working to highlight the Principality's commitment to forward-thinking. It is a pioneering country in many areas and is intent on improving the experience of visitors through the likes of its Smart City project: improving urban spaces, making it easier for visitors to get around and generally improving the quality of life.
Unlimited potential
Monaco is well advanced on its digital transformation journey, led by the Extended Monaco programme, which has been designed, in the words of HSH Prince Albert II, "to equip our Principality with the necessary means to take its rightful place in this new world and to write the next chapter of our history, thereby perpetuating our uniqueness, which is more relevant than ever". In 2019, it became the world's first country to have fully operational 5G coverage.
MonacoTech was launched in 2017 as a start-up incubator to help innovative projects that have high-growth potential and social impact to become established in the Principality. The aim is to provide a thriving, community-orientated and trusted environment for these ambitious, game-changing startups across a range of sectors that are redefining their industry through new business models and emerging technologies.
Monaco has adapted quickly to the changing needs of clients and the hybrid requirements of the post-pandemic world. Innovative solutions include the creation of a pop-up TV recording studio at the Grimaldi Forum Monaco with live streaming wine-tasting sessions at the legendary Hotel de Paris Monte-Carlo. The hotel boasts the world's largest wine cellar and tastings can be enjoyed at home or on site while sampling some of its best vintages.
The Grimaldi Forum Monaco is a spectacular location that is set to increase its capacity from 2025. The six additional hectares that comprise the new Mareterra eco-district will include residential housing, marina and pedestrian quays, a park and shaded coastal promenade as well as the extension of the Forum itself. The exhibition capacity will increase by 50%, allowing it to host both bigger events and multiple events simultaneously.
The Principality has also recently unveiled new 3D terminals at the tourist office and railway station offering visitors a deep virtual dive into what Monaco has to offer, as well as a wealth of essential information. The terminals have suggested itineraries, such as a day in Monaco, the F1 circuit and nature in the city, that can be downloaded on to your mobile device using a QR code.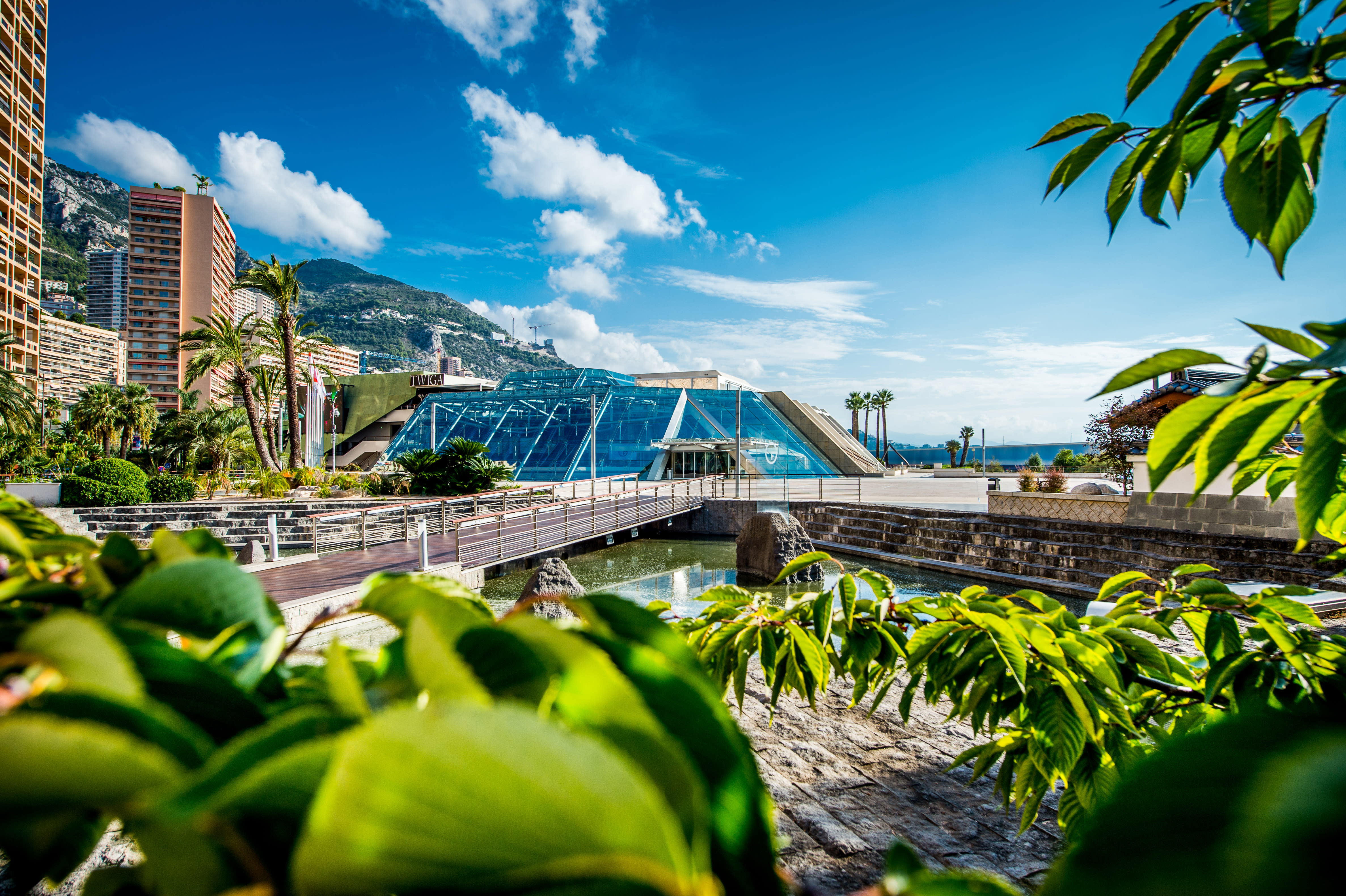 Grimaldi Forum Monaco, image credit BVergely
A leader in sustainability
Monaco has a long-standing commitment to protecting the environment, deepening its knowledge of the oceans and the natural world. Over the past 15 years the Prince Albert II of Monaco Foundation has invested more than £80 million into around 700 projects that focus on limiting the effects of climate change.
Proactive efforts have been made to promote energy transition, with the dual target of reducing greenhouse gas emissions by 55% by 2030 and achieving carbon neutrality by 2050, goals that were set as long ago as 2009.
This focus on eco-consciousness extends to Monaco's hotels and event spaces. The Grimaldi Forum was one of the first European convention centres to obtain ISO 14001 environmental certification in 2008. A number of initiatives ensure that its sustainable approach is applied every day: waste sorting, recycling of fitted carpets and PVC information banners and reduced consumption of water and electricity. In 2019, it became the Principality's leading energy producer by setting 2500m2 of urban solar power plant on its roof top.
In addition, more than 88% of the Principality's hotel rooms have been certified by leading international schemes such as Green Key, Planet 21 and Green Globe.
Monaco is recognised as a key destination for events related to sustainability. The Monaco Ocean Week and Monaco Blue Initiative gather every year when a global community of ocean leaders who debate the future of our oceans and seas, while EVER showcases the latest renewable energy technology with a focus on vehicle design.
In 2017, the Government launched the 'Committed Commerce' label, which highlights eco-responsible practices among retailers and offers them support towards a sustainable consumption approach.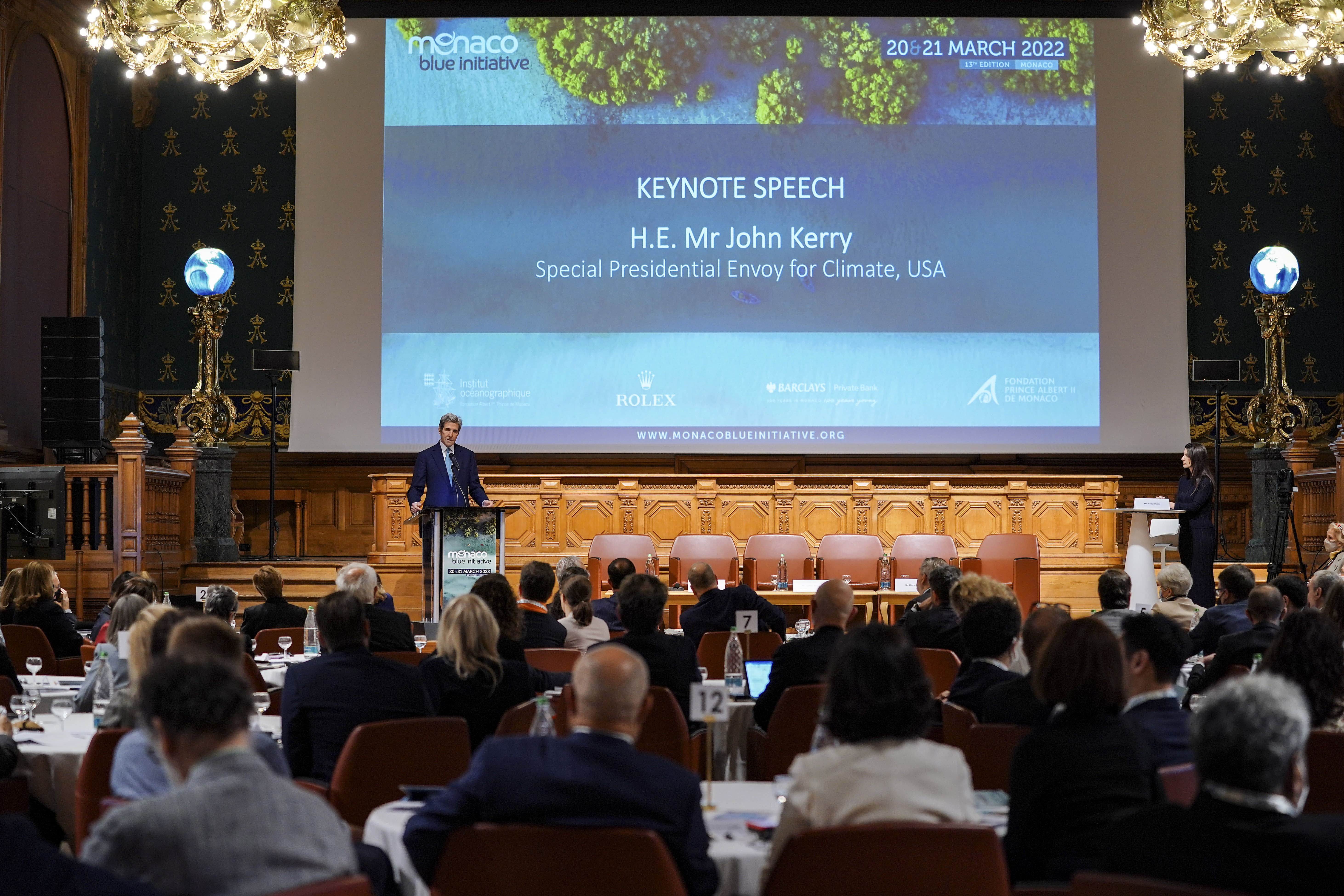 Monaco Blue Initiative, Oceanographic Museum of Monaco, image credit Direction de la Communication de Monaco
Smart Monaco
Part of the Principality's digital transformation programme is the drive towards making Monaco a 'smart' city and improving the experience of residents and visitors alike.
The recently-launched urban news site, 'Your Monaco', displays interactive maps that show traffic in real time, transport timetables, parking and electric charging stations. There are other digital services from the purchase of concert tickets to recycling container maps and virtual fitness trainers.
In addition, there are a wide range of green transport options from public buses powered by Diester, electric bikes managed by Monabike, Mobee the 100 per cent electric car-sharing service and even an electric and solar-powered water bus.
All these forward-looking developments are hugely beneficial to the many conference delegates attending events in the Principality.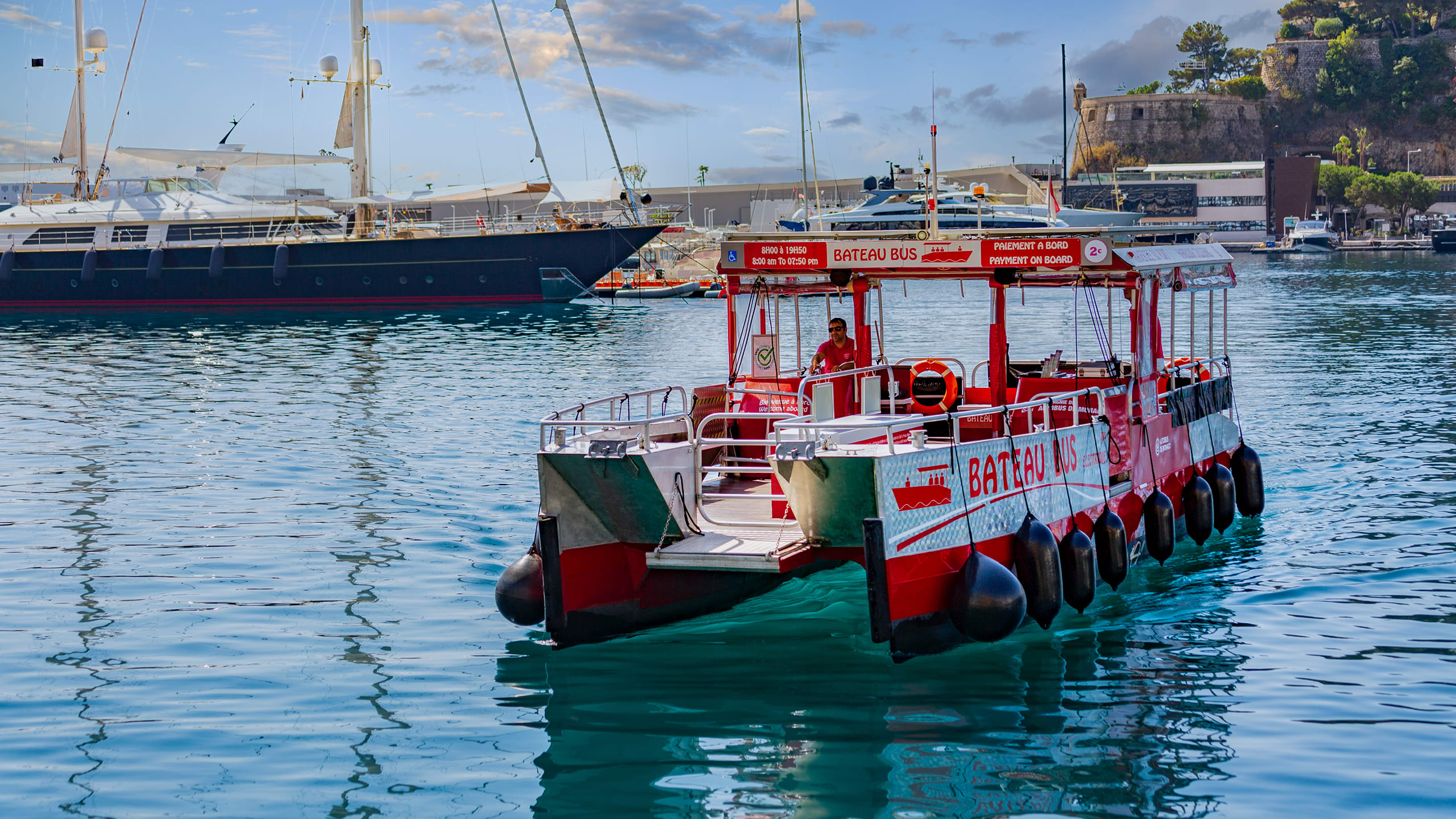 Solar powered water taxi, image credit, @BVergely
For further information, visit www.cvb.visitmonaco.com/en or contact Rebecca Petit-Jean.
7 Upper Grosvenor Street London W1K 2LX
+44 (0) 20 7318 1093
Main image credit, @BVergely.