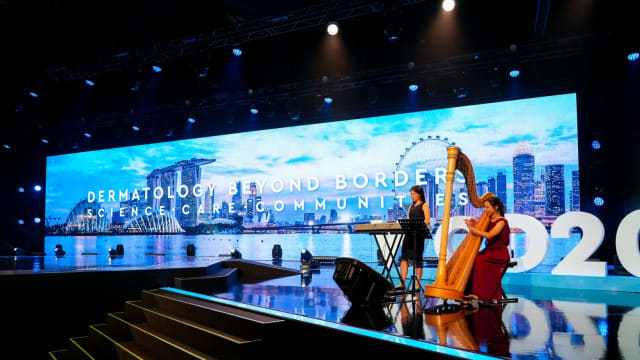 The future of events: Singapore's path to lasting impact and legacy
Sitting at the intersection of innovation, sustainability, and diversity, Singapore has established itself as one of the leading global destinations for business events. The city's world-class MICE venues and wide range of leisure offerings reflect its commitment to providing unparalleled experiences for attendees.
Organisations hosting events in Singapore will find a destination that is able to support both their sustainability and business goals. By offering such a wealth of corporate initiatives, the city is the ideal place to hold business events looking to drive positive outcomes and lasting impact.
In 2022, the Singapore Tourism Board (STB) and Singapore Association of Convention & Exhibition Organisers & Suppliers (SACEOS) have unveiled a set of targets and strategies to raise sustainability standards across the city's Meetings, Incentives, Conventions & Exhibitions (MICE) industry, including achieving net-zero emissions by 2050.
They include raising sustainability standards to achieve green certifications, piloting new sustainable technologies, and significantly reducing energy and carbon emissions.
"Business events such as association meetings play a key role in Singapore's tourism sector," says Edward Koh, executive director, conventions, meetings and incentive travel.
"Beyond economic gain, business events create broader benefits for society, such as exchange of knowledge that catalyses further R&D and innovation, raise public awareness of key community issues; drive environmental progress through new pilot initiatives, and more."
The 25th World Congress of Dermatology - a blueprint
The 25th World Congress of Dermatology (WCD2023) - hosted by the Dermatological Society of Singapore under the auspices of International League of Dermatological Societies (ILDS) - was a successful event and is testament to Singapore's strengths as a MICE destination. Held every four years, WCD is widely regarded as the world's premier dermatology event.
Competition to host the 2023 congress was fierce, with six cities in the running, Singapore's bid was deemed the strongest, meaning the event was held in Southeast Asia for the first time ever, and in the Asian continent for only the third time since it was first held in 1889, in Paris.
More than 12,000 delegates from more than 150 countries/regions attended what was Singapore's largest medical convention to-date from 3 to 8 July 2023. Themed "Dermatology Beyond Borders: Science, Care, Communities", WCD2023 aimed to enhance cooperation across geographical, political and economic borders to improve skin health for all. Held at the Suntec Singapore Convention & Exhibition Centre and Pan Pacific Singapore, the featured more than 200 symposium sessions and keynote plenaries, and welcomed visitors from 150 countries.
Commenting on the congress, Koh said WCD2023 is "a strategic fit with Singapore's identified growth and priority industries, which include sustainability and climate change, medtech and advanced manufacturing.
"Such meetings facilitate the exchange of knowledge, ideas and capital, attract investment opportunities, and reinforce Singapore's leadership position in these priority industries."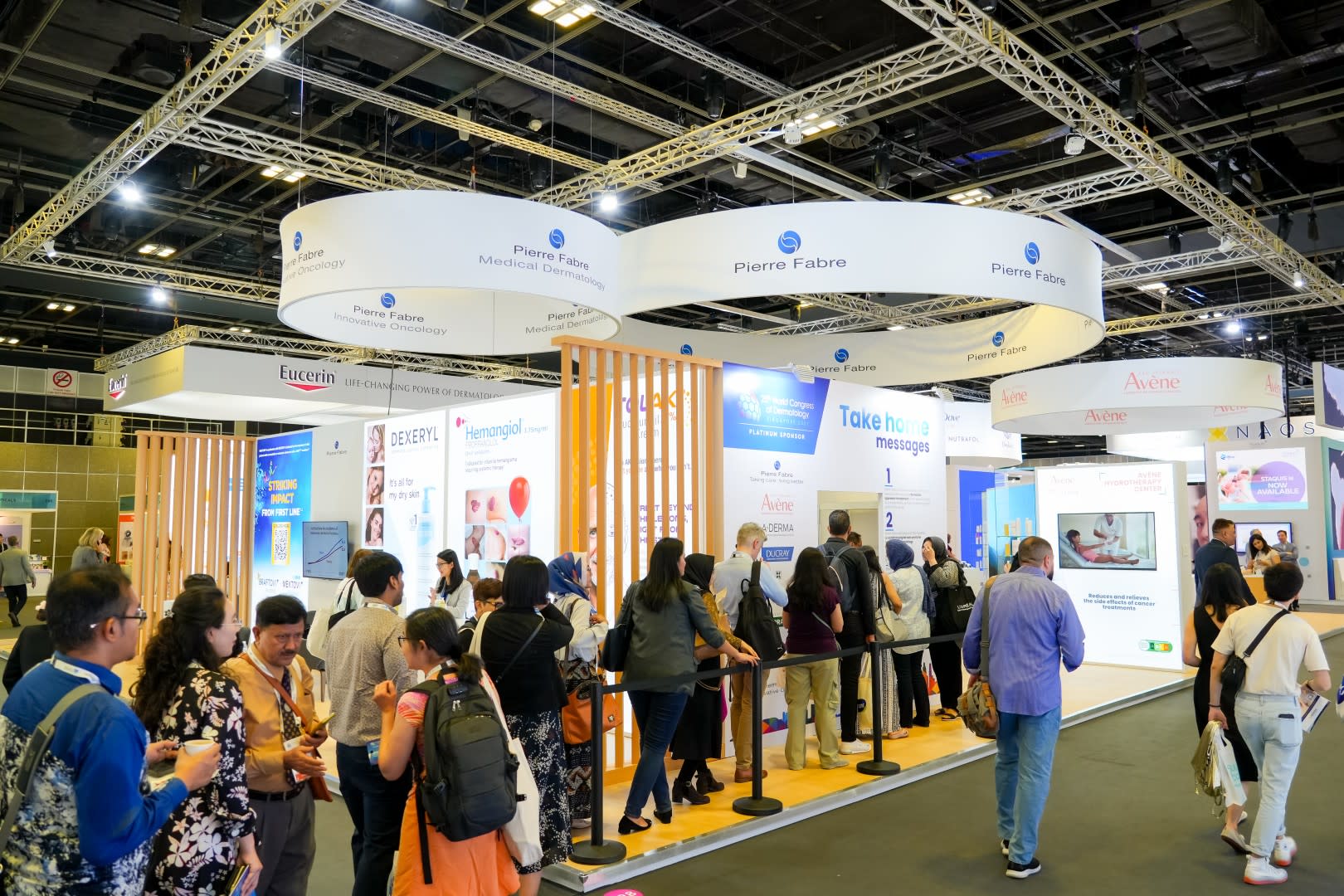 Building a dermatology legacy
Beauty giant L'Oréal unveiled its fourth edition of the International Awards for Social Responsibility at WCD2023. The awards recognise dermatologists leading high-impact projects in three categories:
Prevention and education on skin health

Improved quality of life and self-esteem for people facing skin issues

Access to care coverage and surgery
The five laureates of the 2023 edition were awarded based on their project region ranging from North America, South & Central America, Africa & Middle East, Europe, and Asia Pacific. The significance of these awards extends far beyond the event itself, serving as a testament to the enduring impact of WCD2023 on the global dermatology community.
Remarkably, these laureates were chosen from a pool of 193 applications hailing from 66 countries, underlining the worldwide reach of this prestigious platform. Each winning project not only received recognition but also a €20,000 grant, ensuring their vital work continues to benefit patients and communities around the world, long after the conclusion of WCD2023.
To support talent development and promote inclusion, WCD2023 awarded scholarships to assist some 1,200 trainees and dermatologists, with the majority of the recipients from low- to middle-income countries, to attend the Congress.
WCD2023 showcased the power of events to go beyond boundaries and make a positive impact. The event's theme of 'Dermatology Beyond Borders' promoted global cooperation while aligning with Singapore's sustainability goals. This congress not only elevated the dermatology field, but also contributed to Singapore's vision of a greener and more responsible future.
Find out more about WCD here: World Congress of Dermatology 2023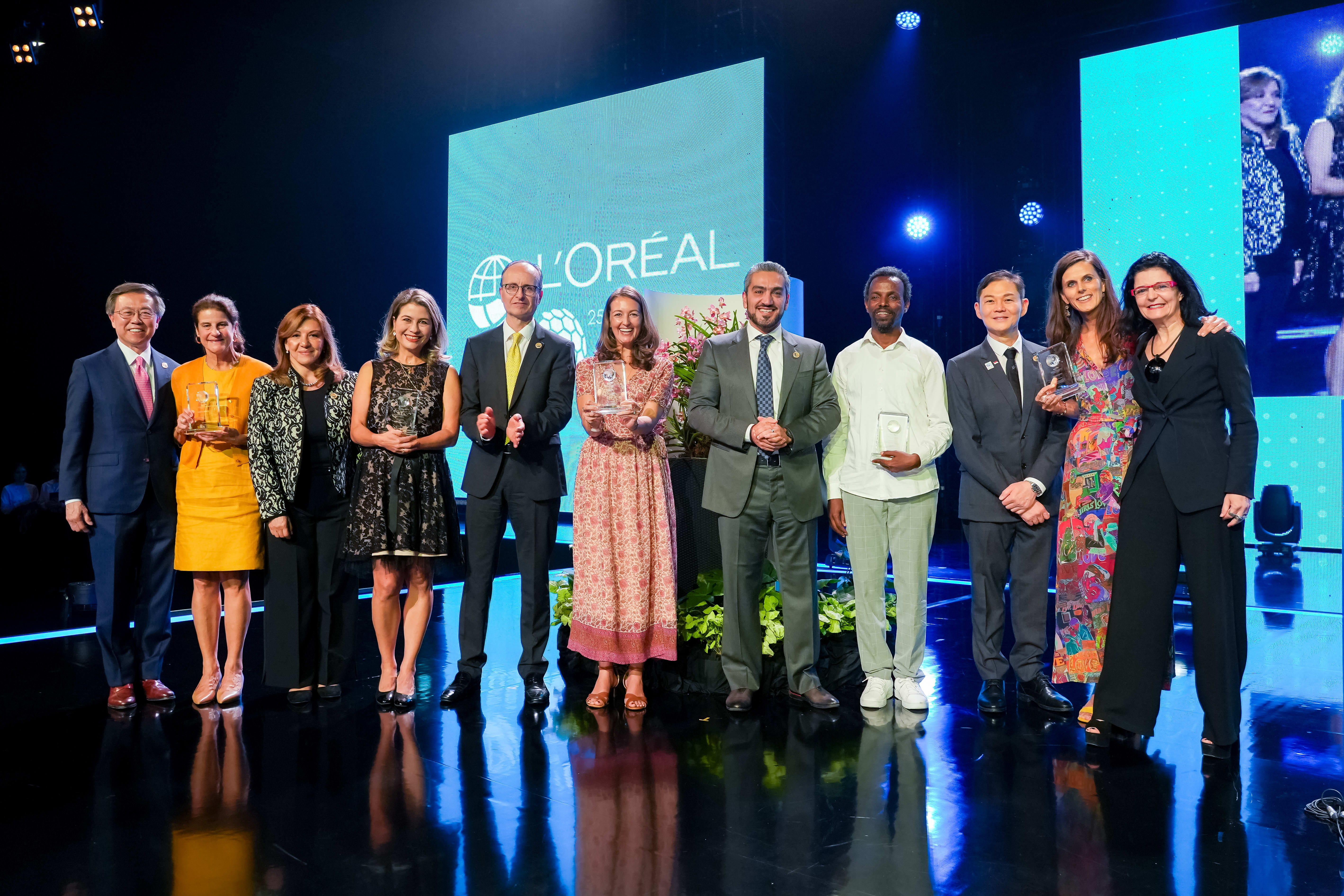 Four ways your Singapore event can make a meaningful difference
Events organisers and planners can actively team up with local partners to encourage delegates to get involved in the numerous charities and CSR initiatives during their stay in Singapore. Here are four to consider.
Dignity Kitchen
Run by social enterprise Project Dignity, Project Dignity trains disabled and disadvantaged individuals for careers in the food and beverage industry. Its overarching mission is to restore a sense of dignity to these marginalised individuals through vocational training marked by a deep commitment to their development. This mission is carried out through the operation of Dignity Kitchen, a hawker centre and training school that serves as a pivotal platform for their empowerment and growth. Dignity Kitchen offers team building for groups of up to 25 people, where you'll cook, bake, and serve elderly communities.
https://www.projectdignity.sg/dignity-kitchen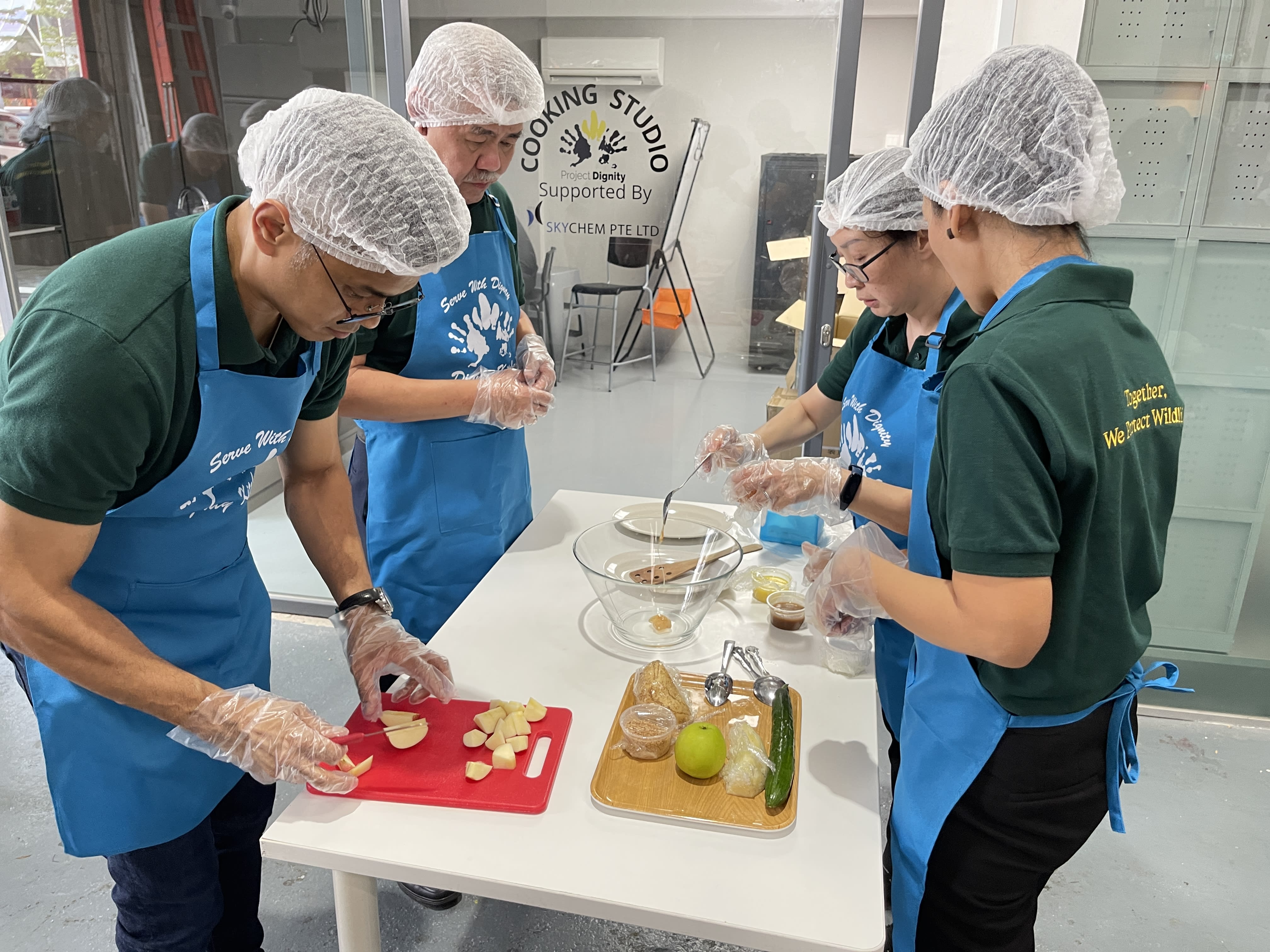 Giving.sg
Giving.sg is your one-stop national giving platform to donate, volunteer and fundraise for any of the more than 600 registered non-profits in Singapore. Giving.sg provides a huge range of causes to support including animal welfare (examples include medical fundraisers, volunteering), children & youth (examples include inspiring girls, bullying prevention, feeding the hungry), environment (examples include tree planting, ocean conservation, Garden City Fund), and health (examples include mental health, helping the elderly). You can find the full list of supported causes here: https://www.giving.sg/
Waterways Watch Society - Waterways Cleanup Programme
If you're looking to make a positive impact, consider the "Bicycle Waterways Clean-Up" or "Pedal-Boat Waterways Clean-Up," where you can explore Singapore's Marina Reservoir while participating in litter-picking activities. If you're seeking a more immersive experience, the "Kayak Waterways Clean-Up" allows participants to paddle through the reservoir, learning about water pollution's impact on water bodies and wildlife along the way.
In addition, the "Boat Waterways Clean-Up" offers a narrated journey through Marina Reservoir, providing insights into the area's history and Marina Bay's prominent landmarks.
No matter which programme you choose, these initiatives not only promote environmental awareness but also empower individuals to do their part for a greener and more responsible world, ensuring they remain clean and safe for all to enjoy.
https://www.wws.org.sg/csr-via-programmes/
Asia Ability
Asia Ability has designed and delivered team-building and personal development activities since 1996. It specialises in projects with CSR and social responsibility at its centre. Consider teambuilding programme like getting teams to build bicycles together, to be donated to children homes.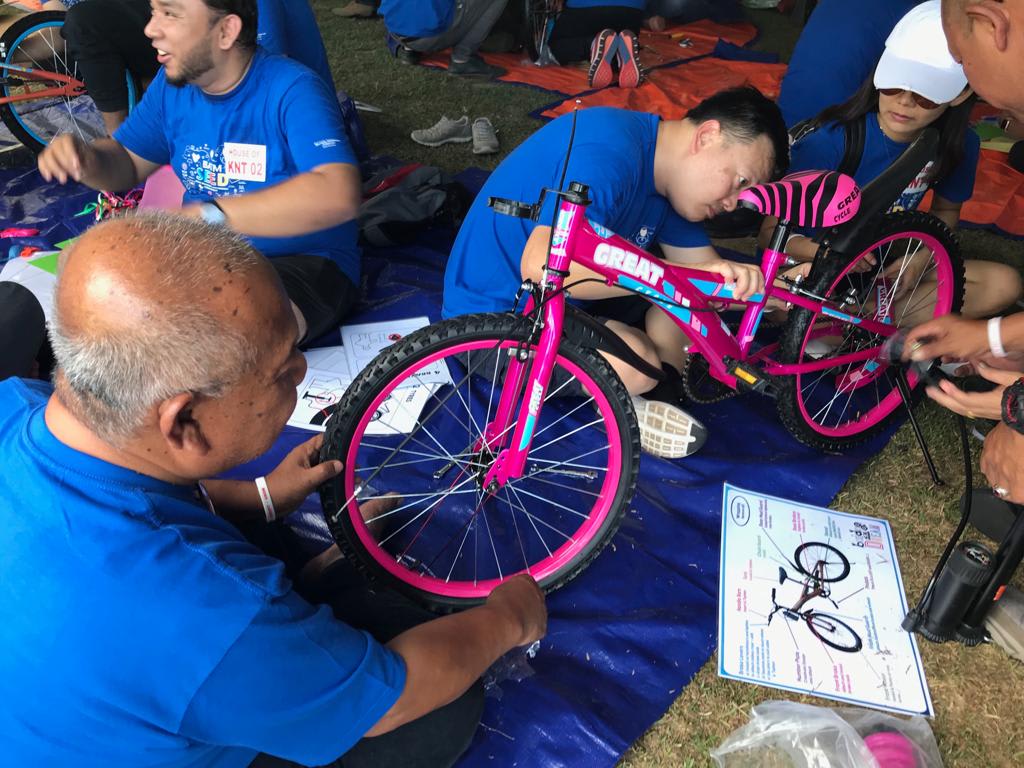 Every event has the potential to leave a sustainable footprint and build into a wider legacy. As organisations host events in this remarkable city, the call to action is this: consider how your events can deliver positive impact during and after they're held, and make it simple for attendees to get involved in the vast number of CSR initiatives Singapore has to offer. Your efforts have the potential to resonate long after the event and contribute to far broader goals of a better society and greener planet for all.
"The Singapore Exhibition & Convention Bureau looks forward to partnering more associations and event planners to co-create legacy in meaningful ways. Legacy initiatives not only spark collaboration within association communities to contribute to a cause, it also offer opportunities for international visitors to engage with our local community to create lasting impact." says Koh.
Plan your next sustainable event in Singapore and leave a lasting legacy now.