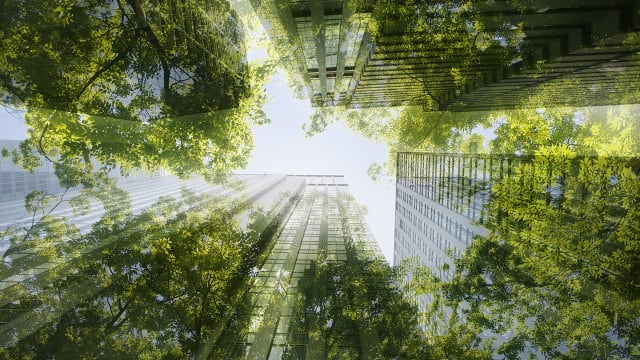 How to get corporate social responsibility right at your event
CSR is more than just a buzz term – despite its challenges, it can also provide plenty of opportunities for event planners.
This article is produced in partnership with Cvent.
CSR is more than just a buzz term – despite its challenges, it can also provide plenty of opportunities for event planners.
This article is produced in partnership with Cvent.
It's vital to consider the impact of our events on both the environment and local communities. Not only is corporate social responsibility (CSR) good for society and our planet, it's also a business obligation, can be cost-effective, and is something event attendees and staff are increasingly demanding.
Research has shown that CSR functions are responsible for more than 40% of a business's reputation. And a US study found that 64% of Millennials won't take a job if their employer doesn't have a strong CSR policy – and this is likely to rise even higher for Generation Z job-hunters.
Choose eco providers
So how can organisers make events more sustainable, from a social, environmental and economic point of view? Most obviously, events can have a huge environmental impact – there's the travel, energy consumption and excess food, to name just a few. One study found that the average three-day corporate event with 1,000 attendees produced almost six metric tons of waste and 530 tons of CO2 emissions.
So, think about how you can reduce your events' energy and water use, which may mean looking into renewable energy sources, using daylight instead of electric lights where possible and choosing venues that are accessible by public transport.
Planners should also check that their providers – venues, transport companies and catering firms – are eco-friendly and have their own CSR policies. For instance, CCT Venues, which runs three venues in central London, has a Plant a Tree Initiative, where they plant a tree every time an event is booked.
Don't ignore the local community
There's also a growing awareness of the social impact on local communities when event attendees descend en-masse to a desirable destination.
Think 'huge UK event' and you may well picture Glastonbury Festival in Somerset, which works hard to make a positive impact. It uses local suppliers wherever possible, employs its own staff to tidy and clean the village all year round, and gives £1m a year to charitable causes, including providing affordable local housing.
But when planners organise events abroad, how can they connect attendees with the host country and involve communities in an authentic way? One way is to partner with local charities and social initiatives to find out about the real needs of local people. You could incorporate talks from local businesses, showcase local performers, artists and craftspeople, or attendees might take half a day out of a conference to cook meals for homeless people, work at a food bank or do conservation work, such as beach clean-ups.
Again, ask your international venue if they have their own partners; for instance many AMResorts around the Caribbean and Central America are certified by the Rainforest Alliance, pledging to protect nearby ecosystems, use natural resources wisely, mitigate climate change and benefit the social and cultural development of surrounding communities.
It also makes perfect sense to partner with local food vendors when you're holding an international event – not only does it help that region economically, you're also providing a more authentic culinary experience for attendees.
Think creatively and virtually
Since the pandemic, we've all become more used to virtual and hybrid events, which have had the serendipitous effect of cutting down on the use of paper. Most event advertising can now be done digitally, and attendees are happy to download event apps rather than being given paper programmes. This has the added benefit of being more flexible – a change in speaker or conference room can be flagged immediately on the app.
The events industry is facing a lot of tough questions about sustainability such as the impact of air travel on climate change, which don't have easy solutions. But joined-up thinking, more robust CSR policies and ever-improving technology do present opportunities for a more ethical future.
Find out how you can track your event sustainability with the new SAM web app