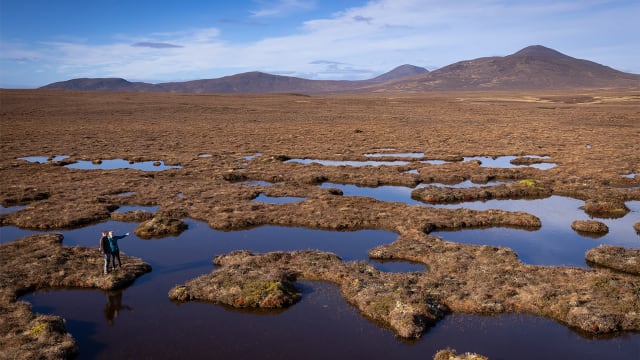 EICC partners with RSPB Scotland to mitigate carbon & restore nature
The events sector plays a vital role in helping organisations do business. Conferences and exhibitions are a great way to meet new contacts, find potential suppliers and keep up to speed with the latest trends.
Yet, with the associated travel, energy use and catering demands, such occasions inevitably carry a carbon footprint, despite the best efforts of organisers to reduce this. This is why the Edinburgh International Conference Centre (EICC) has taken steps to mitigate carbon emissions, while restoring biodiversity, through partnering with RSPB Scotland on its project to restore peatlands in Caithness and Sutherland in the Scottish Highlands on a landscape scale.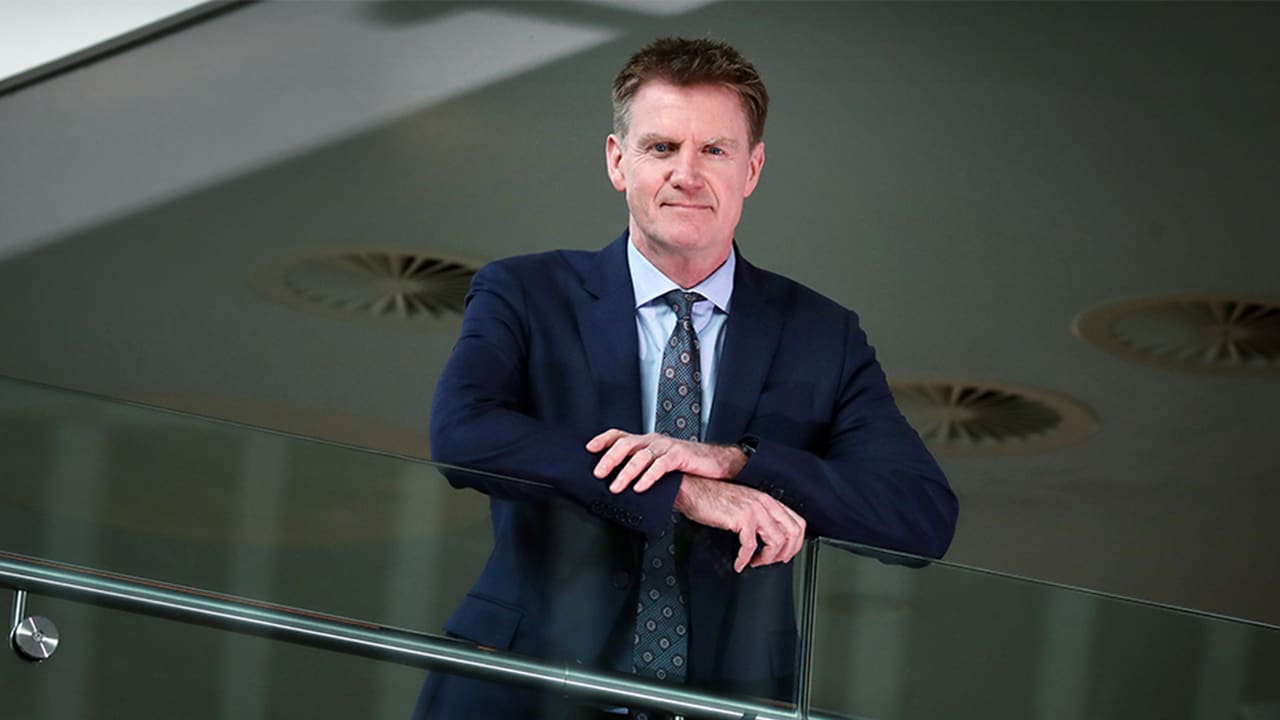 Marshall Dallas, CEO of EICC, says he believes it is the moral responsibility of businesses to take steps to reduce their environmental impact. "It's vital we preserve our planet for future generations to come," he says. "Our partnership with RSPB Scotland allows us to invest in nature-based solutions to tackle and mitigate the impact of climate change and the devastating loss of nature."
Part of the Flow Country in Scotland, the Forsinard Flows nature reserve hosts the biggest area of blanket bog in Europe, creating a unique habitat for wildlife but also helping to reduce carbon emissions. "The plants which grow there don't fully rot away when they die, due to the acidic and wet conditions," says Amy Robinson, senior development manager at RSPB Scotland.
"Instead, they build up deep layers of peat, which is now up to ten metres deep in some areas." This means carbon is not emitted from decaying organisms, while also providing ideal conditions for a range of birds such as the curlew, golden plover, dunlin, greenshank and hen harrier, and other wildlife including mountain hares, otters and lizards.
In recent times, though, these areas have fallen into decay, partly due to non-native forestry plantations in the 1970s and 1980s, as part of a government drive to produce more timber. "At the moment about 80 per cent of all Scotland's peat is degraded," says Robinson. "That's not great for the wildlife but it also means the water levels aren't high enough to stop the plant matter from degrading," says Robinson. "That is having a very significant impact on Scotland's carbon emissions. Degraded peat emits carbon into the atmosphere instead of containing it in the soil, contributing to the problem of climate change rather than aiding the fight against it."
Restoring Scotland's peatlands
The focus of the project is in part determined by the available resources, explains Robinson, but the overall idea is to restore the peatlands by raising the water table. "That might be removing conifer plantations, which are the wrong trees in the wrong place, blocking ditches or reprofiling, so making the landscape a similar level to stop the water draining away," she says.
The Scottish Government has committed £250m to restore at least 250,000 hectares of degraded peatlands by 2030, she adds, but it acknowledges this is not enough. This makes the support of other businesses such as EICC all the more important. "It is absolutely essential," says Robinson. "Everything we do has to be funded. We are facing a biodiversity and climate crisis, and restoring peatlands is one of Scotland's most significant ways to contribute to tackling that, on both a Scottish and a global level."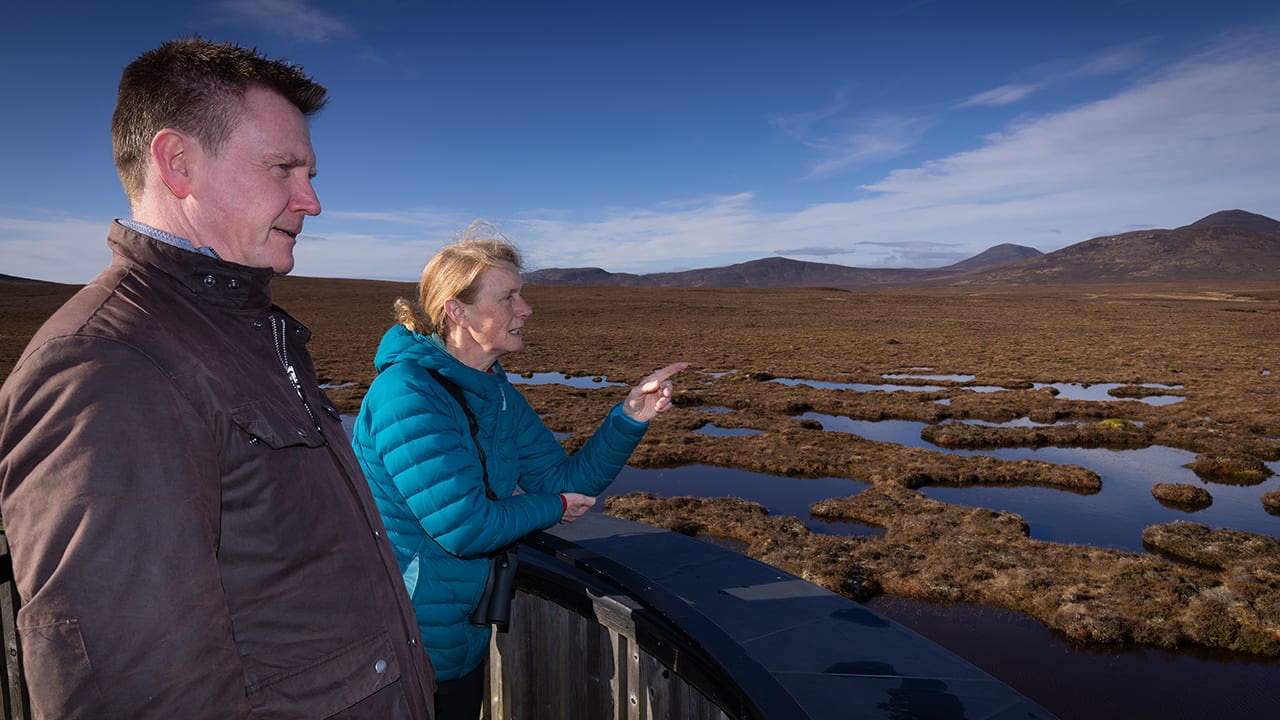 EICC's Dallas recently visited the peatlands and saw for himself the work that is being undertaken to repair and preserve the bog. He says there are three main aims for the project. "Firstly, we can restore the natural equilibrium and stop carbon emissions being released into the atmosphere, from degrading peatlands," he says.
"Secondly, in time, the flora will re-establish itself and begin once again to remove carbon from the atmosphere. Finally, we can preserve this beautiful habitat for wildlife, so that future generations can enjoy and appreciate our wonderfully unique Scottish environment."
The initial agreement is for five years, with both parties expecting this to be extended. During this time, £1 for every conference delegate and 50p for every dinner guest attendee will go to RSPB Scotland to support the project, with around £300,000 expected to be raised in all.
Climate action contribution
The partnership with RSPB Scotland was arranged in the summer of 2022, and EICC has since started introducing the concept to clients. "It's still fairly new, but we've had a positive response from many of our clients so far, in particular from those who are environmentally conscious and keen to limit the environmental impact associated with holding events," says Dallas. "The climate action contribution is now part of all of our event packages at the EICC, with the option of it being flexed as required, and as the client wishes."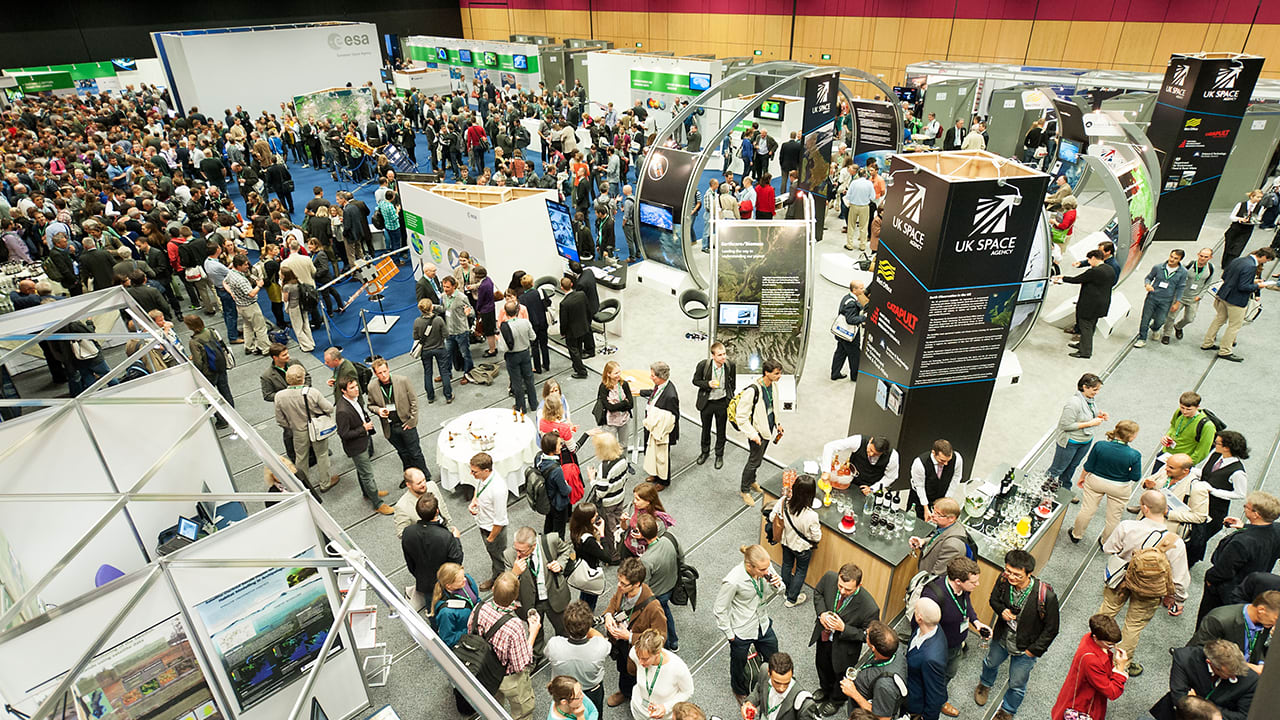 Part of its Step Change programme, the peatland restoration work is just one of the measures EICC has taken to ensure it operates in a responsible way. Other elements include producing event impact reports, so clients can see – and track – the environmental, economic and social impact of any event, whether positive or negative. A comprehensive waste management system, meanwhile, ensures that 100 per cent of waste is recycled, with nothing going to landfill. "Any waste that cannot be recycled is turned into refuse derived fuel, which is used to generate energy which then goes back into the grid," says Dallas.
The hope, says Dallas, is that the partnership with RSPB and wider initiatives will help EICC play its part in helping combat the biggest issue of our time. "To make the biggest impact on nature and climate, we need to take accountability as individual businesses," he says. "We need to work together to have as big an impact as possible."
To find out more about how EICC is helping the RSPB Scotland restore the Flow Country peatlands, visit eicc.co.uk/sustainability/carbon-mitigation.
Situated in the heart of Edinburgh, the EICC is one of the world's outstanding venues for conferences, conventions and exhibitions. For more information go to eicc.co.uk or contact the team via sales@eicc.co.uk