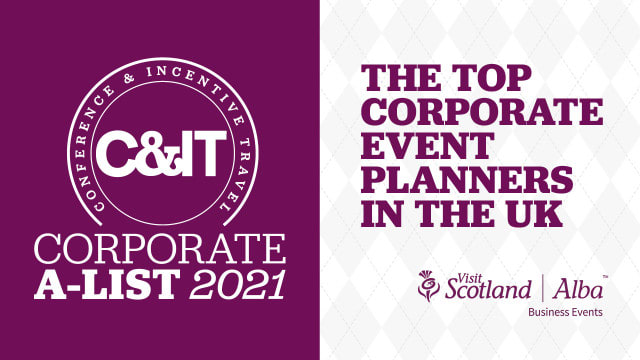 C&IT Corporate A-List 2021 - Launching today!
We are proud to announce the launch of the first ever C&IT Corporate A-List!
You may well know the highly-coveted and well-established C&IT A-List for agency event planners (now in its tenth year), which recognises the amazing young talent working within event agencies. Well it's time in-house, corporate event planners were recognised too.
For this reason we are launching a brand new list that is aimed at celebrating the brilliant individuals working within corporate events teams. And so, we have partnered with our friends at VisitScotland to bring you the inaugural C&IT Corporate A-List 2021.
We invite you to put yourself forward to be part of the prestigious list of high-achievers, or perhaps you'd like to nominate a colleague? Either way, it takes just a few minutes to share your/their story and tell us more about your career highlights in this short nomination form.

We're also inviting agency event planners to nominate their clients and help to shine the spotlight on those that deserve industry-wide recognition.
The first ever C&IT Corporate A-Listers will be announced in spring - in the meantime, we look very much forward to seeing your nominations and reading all about your greatest achievements!