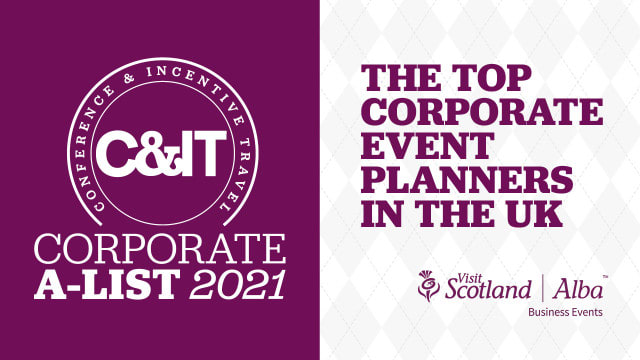 C&IT Corporate A-List 2021 revealed
C&IT is proud to announce the inaugural Corporate A-List, in partnership with VisitScotland.
The prestigious list of in-house event planners celebrates those individuals who have gone above and beyond in their careers - those that have exhibited incredible work ethic, camaraderie and innovative thinking.
For over a decade C&IT has published its well-renowned Agency A-List and created an alumni network of those recognised. This will be the start of a new network of celebrated planners working within corporate in-house teams.
To access please sign in.