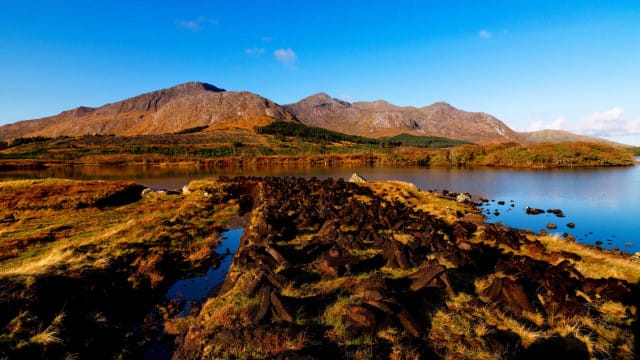 Winter this one out – then summer in Ireland
Main image: Connemara, Co Galway.
Ireland continues to work hard so when business tourism events are safe to go ahead, the country is open and ready.
"If we can winter this one out, we can summer anywhere." Seamus Heaney, Irish poet. This quote sums up the attitude of tourism providers in Ireland as they face a unique and challenging period. MICE activity might be currently at a standstill around the world but the green shoots of spring are starting to become visible; our metaphorical summer may be just around the corner.
Ireland continues to embrace the can-do attitude that has towards international business travel. This is a small but optimistic nation; a network of expert suppliers and operators are busy working to ensure business tourism events in Ireland are as safe as possible when the time is right. By implementing the Government's robust COVID-19 prevention measures for everyone, they're sowing seeds of hope. Here's why…
Getting there
Easily accessible from the UK, Europe, the USA and beyond, Ireland offers so much to visitors and has international airports in Dublin, Shannon, Cork and Knock. Dublin and Shannon provide US customs and immigration pre-clearance, ensuring swift transit. Shannon services the Limerick, Galway and Clare regions. Situated on the edge of mainland Europe, the EU and UK are right on our doorstep. Getting around Ireland is easy too, with major cities and small towns connected by a strong network of roads, rail, and regional airports.
The people
While most accommodation and venues are currently unavailable, behind those doors is Ireland's céad míle fáilte (or a hundred thousand welcomes). Ireland is known for its welcoming ways — Dublin regularly makes it onto friendliest-city-in-the-world lists, while Galway won the accolade of friendliest city in Europe 2020 (with the capital taking second place). Other cities, towns and villages are not short on hospitality either.
The local experts
To truly get the best out of your MICE experience in Ireland, consider one of our approved DMCs or PCOs. These local professionals have the expertise and know-how to create a trip to Ireland that lives long after it ends. When you engage a Destination Management Company, nothing is left to chance. Boots on the ground deal with all details and logistics, giving event organisers confidence in fulfilling all plans. Hiring Professional Conference Organisers also makes sure every element of your MICE operation happens as needed.
Convention Bureaux
When it comes to helping planners put together a spectacular conference, meeting, corporate retreat or incentive itinerary, Ireland has a team of highly professional, helpful staff on hand. With the five Convention Bureaux of Ireland dotted throughout the country, each region has specialists ready to help make dreams a reality.
There is a Convention Bureaux team brimming with ideas, eager and willing to put your plans in motion, whatever the location: with the Dublin Convention Bureau catering for the east side of the country, Galway and Shannon located in the west, and Cork and Kerry serving the south-west. The Convention Bureaux of Ireland are all COVID-19 compliant and will recommend the safest options with plenty of open space and access to fresh air to ensure delegates are kept happy and healthy.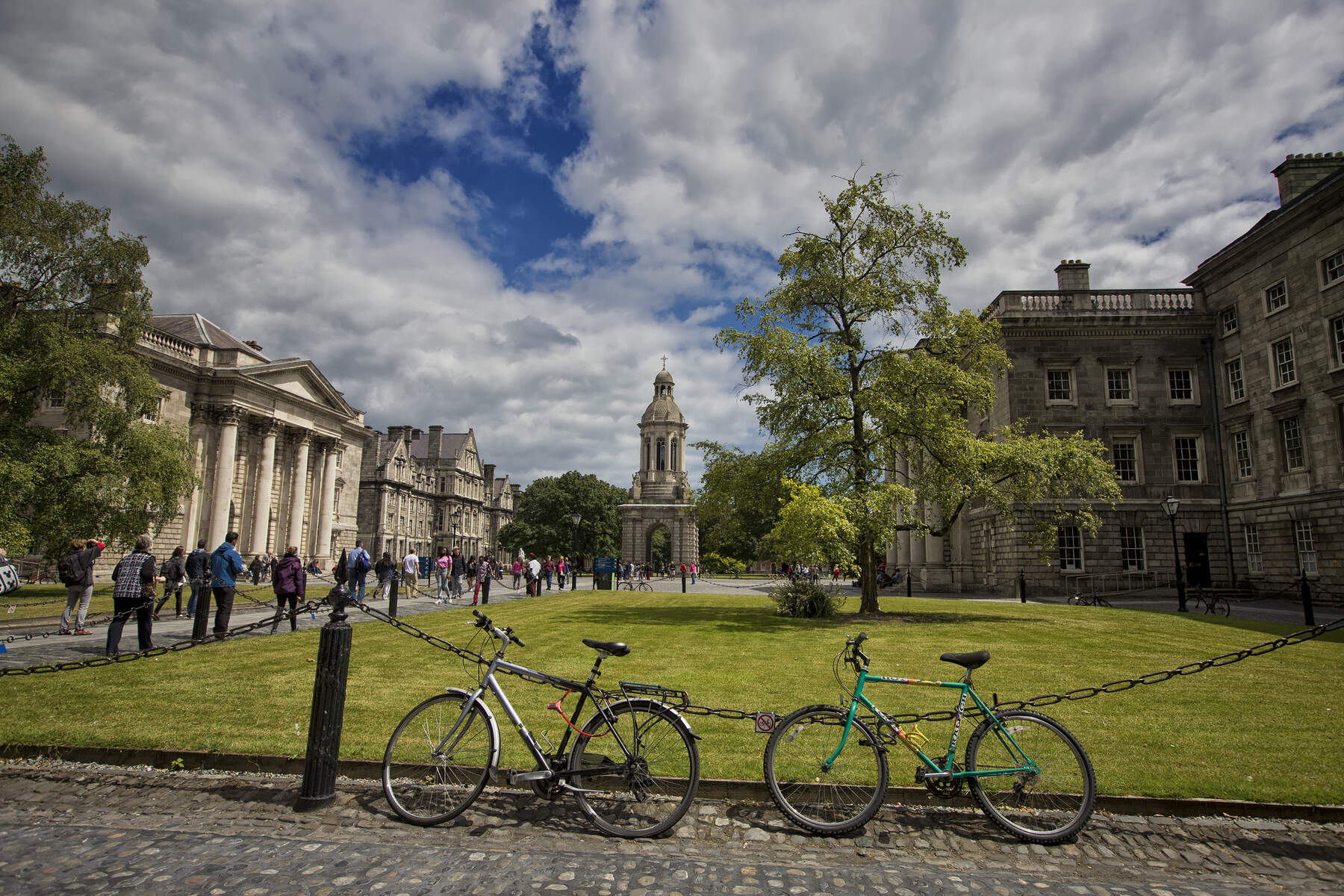 Trinity College, Co. Dublin
Dublin: cosmopolitan and modern
Dublin offers is a cosmopolitan, modern and vibrant location for all your business tourism needs. The capital has over 20,000 three- to five-star bedrooms and numerous venues capable of catering for large and small groups. The city has stunning Georgian architecture, beautiful city parks and some of the country's most loved tourist attractions, all within walking distance of the city centre.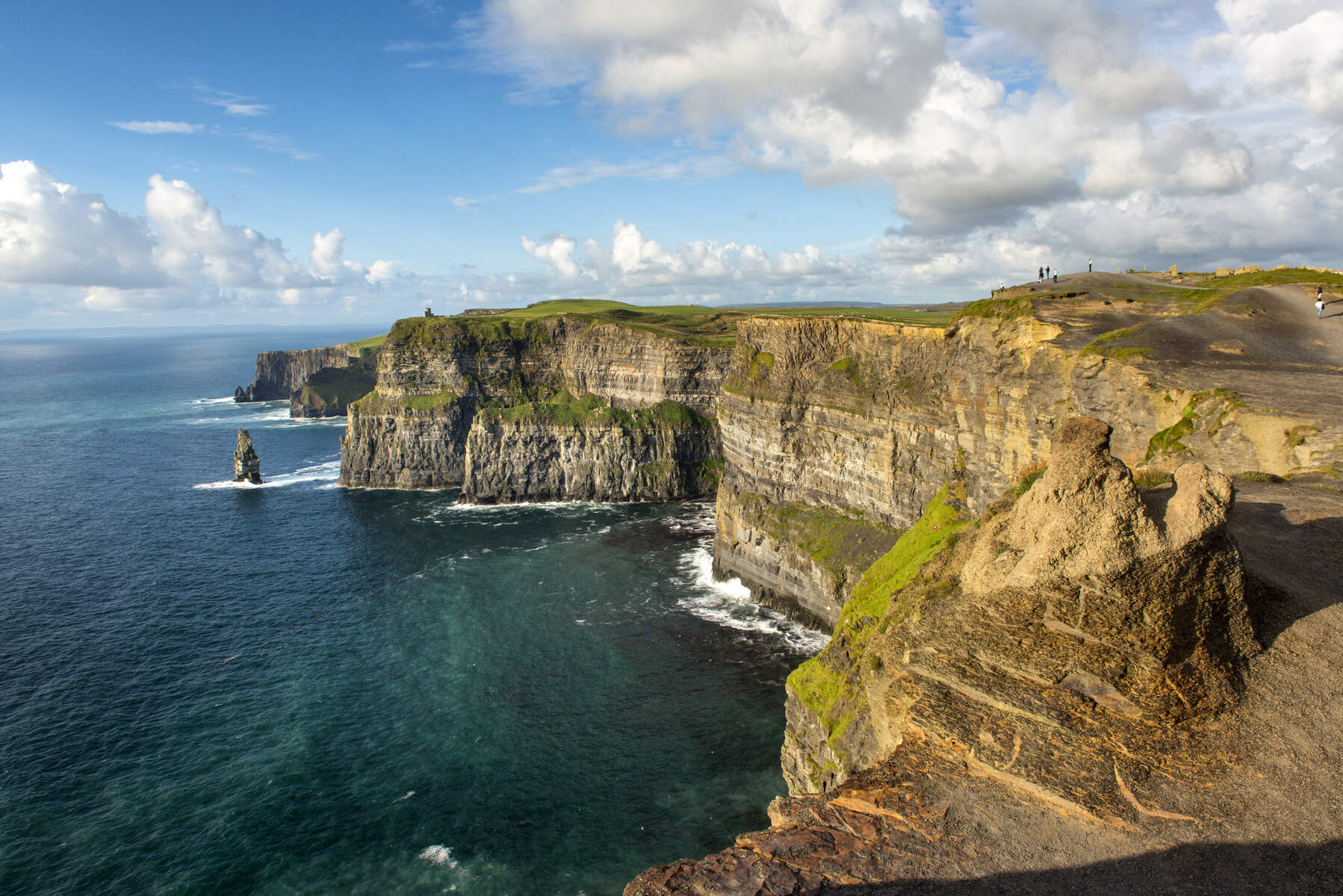 The Cliffs of Moher on the Wild Atlantic Way
The Wild Atlantic Way
The Wild Atlantic Way is a 2,500km defined coastal route, taking in breathtaking landscapes, incomparable cultural activities and unique Irish experiences. Running the length of the west of Ireland, this region is well connected to Cork, Kerry, the Shannon Region (Limerick and Clare), and Galway, and has a wealth of interesting towns and villages to explore.
Cork: quaint and lively
Ireland's second biggest city, Cork, is another destination filled with character and charm. The quaint cobbled side streets and busy main streets link together to create a lively, engaging and fun city, waiting for exploration. From the oldest covered market in Europe to the architectural grandeur of University College Cork, this harbour town has many inspiring sights. And there's more spectacular scenery in the glorious surrounding countryside.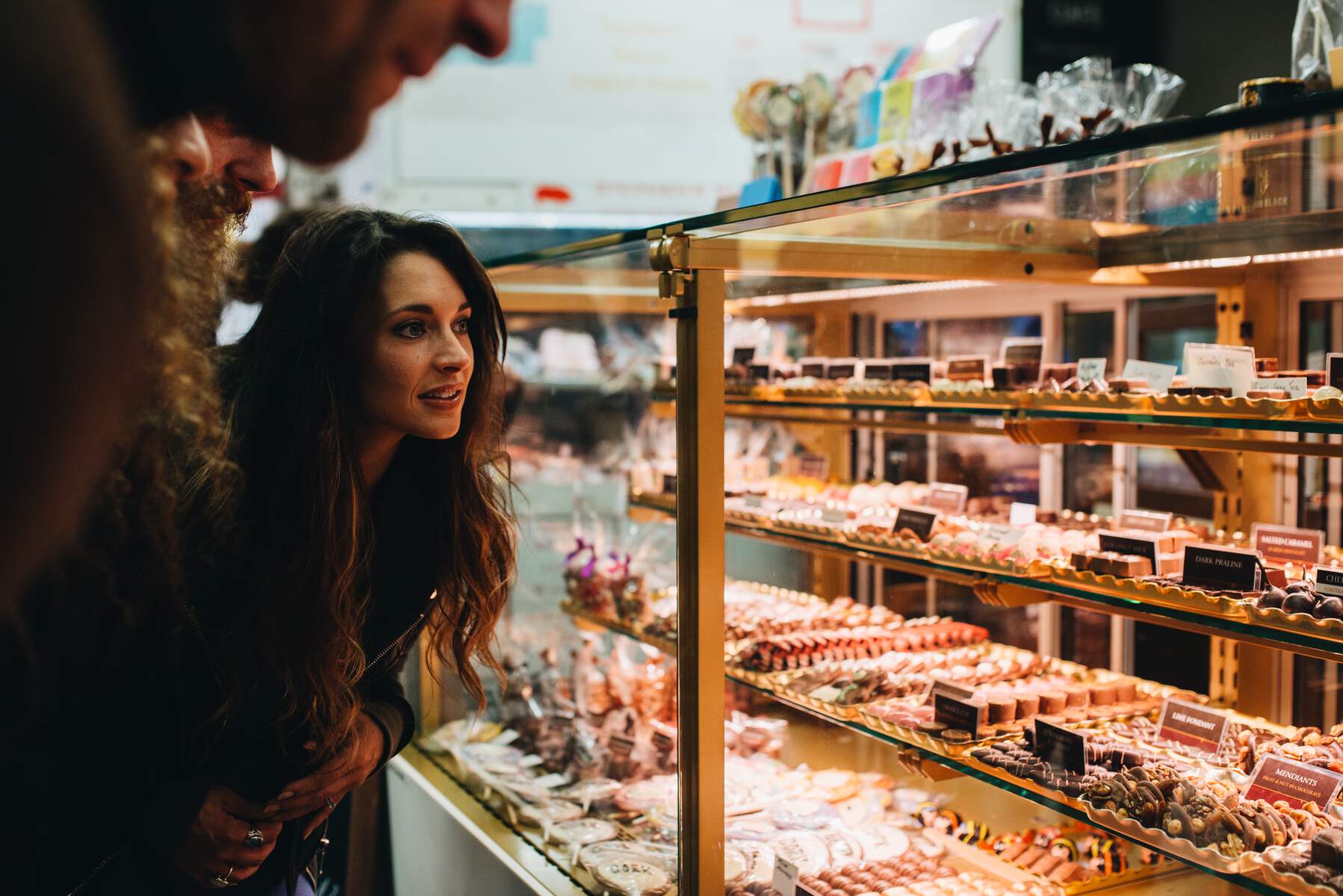 The English Market, Co. Cork
Kerry, Shannon and Galway: total Ireland
Not far from Cork lies the Kingdom of Kerry. This county has more four- and five-star hotels than anywhere else in the country, all nestled in the world-renowned landscapes of the area. The neighbouring Shannon Region offers stunning landscapes including the UNESCO World Geopark at the Burren and the globally recognised Cliffs of Moher. Galway is a cultural hotspot with musicians and dancers performing on the streets and in bars and hotels all over the city (Ed Sheeran started out busking here). It is also home to some of Ireland's best food and nightlife. This city and its unspoiled Connemara surroundings always steal your delegates' hearts.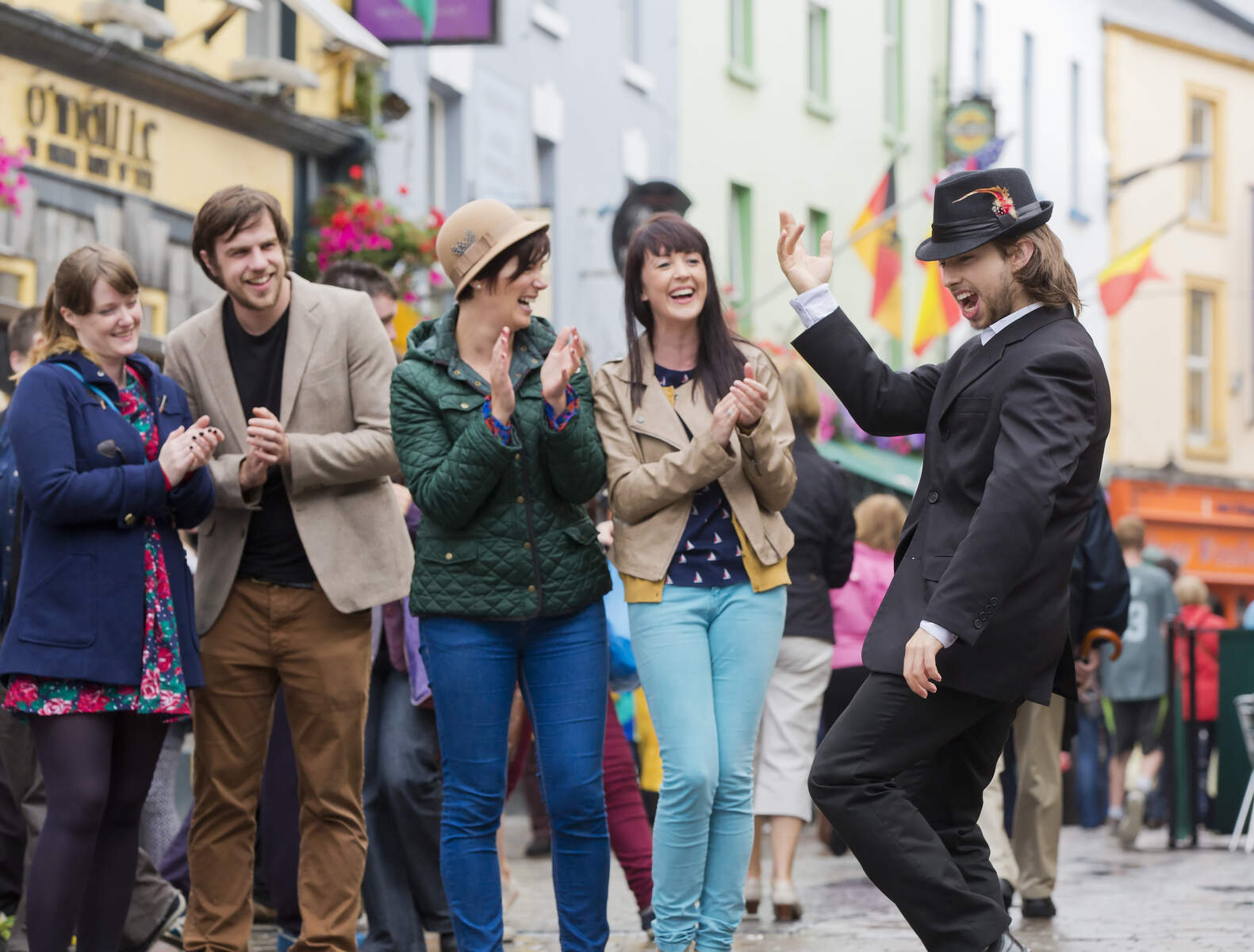 Buskers in Galway
Support available
With so much to offer, Ireland should lead a MICE travel destination list for when the pandemic subsides. To entice you further, Fáilte Ireland has increased its Meet in Ireland Financial Support Fund to offer €30 per international delegate in groups of over 50. Not only does Ireland provide an unforgettable, 'wow' experience, but you can claim back up to €3,000 for a delegate group of 100 participants.

By organising a trip to any part of the Emerald Isle, you are gifting your delegates with memories that will last a lifetime. Ireland offers safety, support, value and that little something else that no other place can — a great Irish welcome.
Get in touch with the Meet in Ireland team today and start planning the business tourism trip of a lifetime. Let summer return to your life once more.