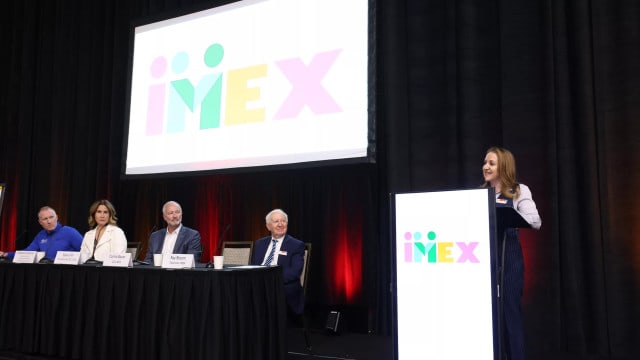 What you missed at IMEX America 2023
IMEX America held in Las Vegas last month saw industry collaboration, innovative exhibitor engagement and surprise attendee benefits.
As the 12th edition of IMEX America drew to a close, attendees have come away reassured by the global business events industry, as IMEX marked its biggest show to date.
With almost 15,000 confirmed participants on the show floor at Mandalay Bay, of which over 5,000 were buyers (including 4,000+ hosted buyers), the success of IMEX America 2023 confirmed the sector's rapid and robust comeback in all areas of growth. Exhibitors also reported on incentive trips and citywide, multi-venue events making a return.
Buyers engaged in more than 80,000 pre-scheduled meetings over three days, with 73,000 being one-on-one meetings with exhibitors. Some attendees shared positive experiences such as Beth Olson, director of sales at Visit Santa Barbara, noted, "The walk-up meetings have been as beneficial as our scheduled meetings – that was a hidden surprise for us! Our booth partners already have several RFPs in hand and in four days here I've covered more business than in four months!"
To access please sign in.