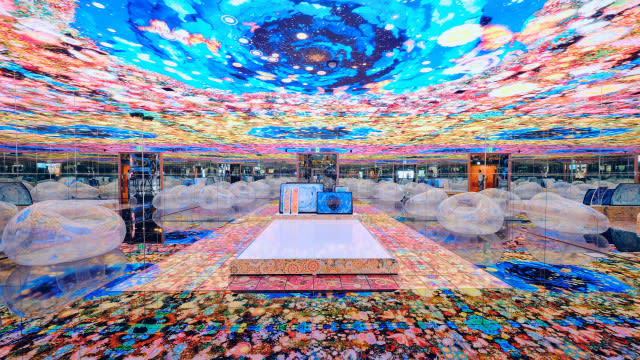 The safe and dynamic source of inspiration: Korea's Unique Venues
Korea has long offered one of the world's most advanced infrastructures for business. Now, with its effective response to the Covid-19 pandemic, not to mention cultural appeal exemplified by Academy Award winner Parasite and the K-pop sensation BTS, Korea is leading the MICE industry in the era of the New Normal.
On the strength of its sophisticated ICT environment and cultural appeal, Korea has established itself as an efficient, cutting-edge environment for businesses and conventions. For the last several years, Korea has ranked first or second among members of the Union of International Associations for the number of international events held in the country. Since the outbreak of Covid-19, a fast and well-organised response has allowed the country to remain safe and secure for many businesses and conventions.
You can see and experience this at any of the 40 Korea Unique Venues selected by the Korea Tourism Organisation. But there are five of newly recognised venues that are of particular interest, each with a different flavour: Creative; Modern; Traditional heritage; Nature.
Each venue showcases either Korea's vibrant arts and culture scene, its rich history, or its beautiful natural scenery. And they provide both convenient facilities and amenities and a stage for motivation and inspiration. They're also safe and secure from the current pandemic leading the way for the MICE industry in the post-Covid era.
This short series will help you find a perfect match for your business among these new Korea Unique Venues. In this first piece, here's a look at the Creative venues.
Creative: artistic and cultural inspirations
Bong Joon-ho's Parasite and BTS's 'Dynamite' demonstrate multi-faceted aspects of Korean arts and culture. The inspirations behind their creative endeavors can be found in fine arts, crafts, animation, and many other genres. This venue offers unique charms and new experiences that tap into Korea's diverse culture.
Museum DAH in Busan City
Nam June Paik (1932-2006), is widely recognised as the founder of video art. The Museum DAH pays tribute to the man who inspired generations of Korean artists. The name DAH refers to digital, art, and house. The building itself is a work of digital art made with 80 million LEDs and an arena for creativity that looks like something out of a fantasy film.
A standing party, reception, or any other event can be turned into a special occasion through the use of media art and videos.
Located on Haeundae Beach, one of Korea's most famous and popular beaches, it is only 700m from BEXCO (Busan Exhibition and Convention Center), 100m from the Busan Cinema Center (official venue of the Busan International Film Festival), and 500m from APEC Naru Park.
For further information, please contact:
Anne Ridyard, Appointed MICE representative Korea MICE within Korea Tourism Organisation
KoreaMice@moulden-marketing.co.uk
Website www.koreaconvention.org