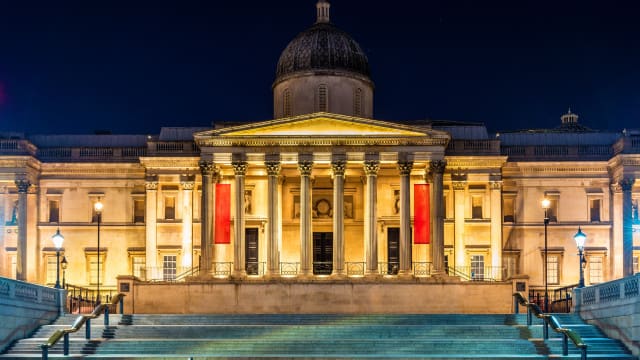 The National Gallery discusses Harry and Meghan's wedding and momentous events
The National Gallery's head of hospitality & events discusses a royal faux pas, working with David Attenborough and how to get into events in the arts.
Having started her career situated in the buzzing centre of London hotels, Clare Arouche has since moved from hotel conferences to art led institutions, coordinating events in spaces fit for royalty. "From hotels I first moved to Regent's College (now Regent's University) and that's where I cut my cloth in the world of events. The venue had not just incredible interior event spaces, but the pièce de résistance was its grounds in the middle of Regent's Park. This allowed us to do some incredible events including firework displays and summer parties for up to 1000 people."
"Later in my career I moved to the British Academy, by this point I was getting more into 'arty' spaces and the pattern that venue hire wasn't just the commercial objective but I was actually working to plough things back into the organisation became apparent. From there I moved to Royal Museums Greenwich, then the National Gallery. Being able to oversee hospitality and events in beautiful, grand and artistic spaces is a real privilege. I now have a real passion for working in this world of heritage and culture where income generated is put back into the organisation, I would find it hard to go back to running standard conference centres."
To access please sign in.