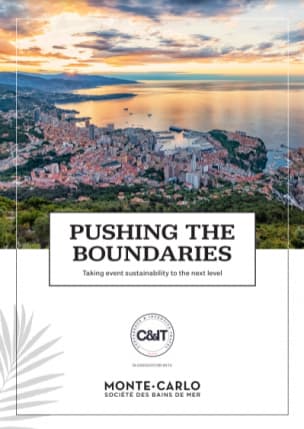 Taking event sustainability to the next level
According to C&IT's State of the Industry: Corporate Report 2019, 23% of corporate planners stated that organising sustainable events and being more conscious of their environmental impact was a key focus. As borders begin to reopen, planes start flying again, and the events industry slowly comes back to life, it is crucial that sustainability is not forgotten.
In this report, produced in collaboration with Monte-Carlo SBM, we are exploring the sustainability aspects to consider for live and hybrid events - and these go far beyond the 'three Rs' – reduce, reuse and recycle.
To download please sign in.