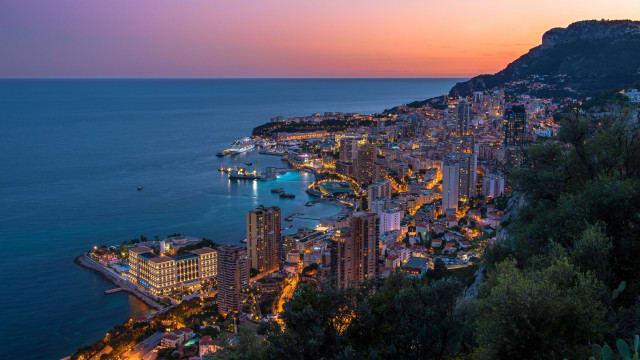 What event planners can learn from Monaco's rethink of event strategy
This content piece is in partnership with Monaco SBM.
There's more to Monaco than just its reputation for luxury events. So what can planners learn from its pioneering work in Covid-safe conferencing, sustainable events and digital transformation in the MICE sector?
While many business events have been cancelled over the past year, Monaco is one of the few places in Europe where some functions have been able to go ahead. With a curfew in place in the Mediterranean principality rather than a full lockdown, the local events industry adapted swiftly to the new era, refocusing on flexibility and health security. Here, with the help of the Monte-Carlo Société des Bains de Mer (SBM), Monaco's largest hospitality and events group, we look at the lessons that can be learned from hosting b2b events with Covid protocols in place – and find out how the city state is evolving to meet post-pandemic planning priorities.
Planning safe events in the Covid era
Les Assises de la Sécurité is one of the world's leading cybersecurity conferences, and the 2020 event was able to go ahead as planned last October, with more than 2,000 participants and four days of workshops and meetings. After false rumours circulated about the event not going ahead, organisers learned that clear, responsive event communications are vital in the current times.
What really works for Covid-safe conferencing
Alongside all the safety precautions that you'd expect, such as masks, sanitiser, plexiglass and flow management, the organisers of Les Assises de la Sécurité had a dedicated Covid manager and protocol in place, and focused more on one-to-one sessions.
"We quickly understood that organising dinners would be the main difficulty," says Sophie Guérin, CEO of DG Consultants. "We had to go with sit-down dinners in groups of six, and received good client feedback on them: guests felt this was a VIP, high-quality approach. However, sit-down dinners and flow management limit networking opportunities." For 2021, the events team hopes to build on these learnings to provide new ways of networking.
Luxury and sustainability now go hand in hand
The pandemic has heightened public awareness of the need for action on environment – and Monte-Carlo SBM has seen sustainability become a key concern for discerning events planners. The whole principality is setting itself ambitious green objectives, driven in part by its Sovereign Prince, Albert II, whose foundation supports a number of major climate projects including Venturi zero-emission vehicles and the Solar Impulse solar plane.
Monte-Carlo SBM's sustainable development programme pays attention to everything from responsible purchasing to waste management. All of the venues it works with enjoy Green Globe certification, based on a stringent audit of their implementation of renewable energies and use of ecofriendly products in food, treatments and packaging.
Digital transformation matters more than ever
With digital now a key element of every event, Monaco is unsurprisingly setting the agenda for transformational technologies, being the first place in the world to deploy 5G. "Monte-Carlo SBM benefits from Monaco's remarkable advances in this area to offer a digital environment conducive to high-impact hybrid events," says Alice Gentils, Sales Director of Monte-Carlo SBM. "For 2021, a new hybrid events offering has been introduced with optimal bandwidth capacity."
Meanwhile, Monaco's most sought-after venues are also evolving to support hybrid events. The Hôtel Hermitage Monte-Carlo even offers a new on-site studio to help organisers record and broadcast virtual events flawlessly.