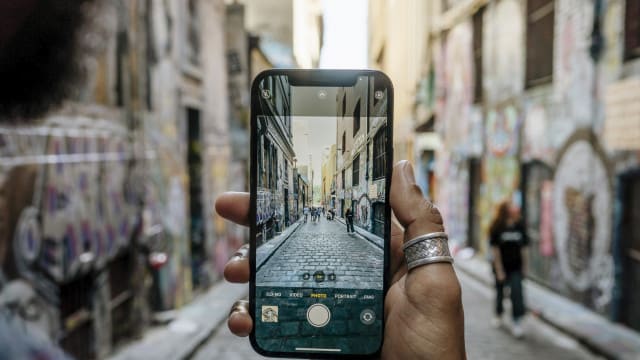 6 digital resources that are putting events in Melbourne on the map
Melbourne is one of Australia's most appealing destinations – and its convention bureau team is using an impressive suite of digital solutions to help event professionals explore the city.
This article is produced in partnership with the Melbourne Convention Bureau (MCB).
All across the globe, the event sector's resilience, agility and creativity have been tested to the limit in recent times. However, Melbourne Convention Bureau (MCB), one of Australia's leading full-service agencies for business events, has been working solidly behind the scenes to find innovative ways to support the industry, adapt to the changing environment and add fun touches to hybrid and virtual events.
Well-used to working with all levels of government and other strategic industry partners to help deliver international conferences, corporate meetings and incentive programmes, MCB's representatives based in Australia, Europe, North America and Asia can help unlock the attractions of Melbourne and the wider state of Victoria for clients and partners worldwide. Here are six ways they are pioneering smart digital solutions to support events planners.
1. Find everything you need to know about Melbourne, in one place
Whether you want to know more about what to do in Melbourne, or simply find out how to get around the city, MCB has expanded its Delegate Destination Site to provide an essential resource for planners and professional conference organisers – and help them promote the destination to potential event attendees.
Easily linked to from your conference microsite or other communication channels, the dedicated site showcases the many attractions of Melbourne and the wider region to boost delegate engagement. You'll find no shortage of exciting itinerary ideas – think hot-air ballooning over the city, exploring some of Australia's famed wine regions, or visiting koalas in their natural habitat! Plus, there's also the capacity to book directly.
While international travel is limited, MCB has pioneered significant digital transformation to ensure events professionals can continue to plan and host their event in Melbourne with confidence.
2. Explore the delights of Melbourne – virtually
The MCB's award-winning virtual site visits allow planners to tour the city from afar. For their chief executive Julia Swanson, it's this VR and experiential content that sets its events platform apart. "Our virtual site visits capture what it feels like to be in Melbourne and showcases iconic landmarks, such as Melbourne's Convention Precinct and Knowledge Precinct, alongside over 30 Melbourne hotels, venues and attractions and popular regional touring locations," she says.
"This tool allows us to connect with international event planners, associations and conference organisers by using innovative technology that delivers an immersive 360° first-person video experience, so they can plan their upcoming event in Melbourne, from anywhere, at any time, on any device."
3. Use virtual toolkits to liven up your marketing
Want to ensure your delegate marketing materials really engage your audience? The MCB's Virtual Planners Toolkit has everything planners need to plan and promote Melbourne as an events destination, including imagery, videos, logos and destination descriptors.
Similarly, the Virtual Exhibitor Toolkit is a convenient file-sharing platform, which offers assets geared towards affiliated organisations attending virtual or in-venue events. All assets are available through a user-friendly download link, along with sample itineraries and other useful sales and marketing material.
4. Download stunning assets to promote your event
MCB's cloud-based content hub contains more than 1,000 downloadable photos and videos that can be used to promote Melbourne and regional Victoria as a business destination.
You'll find top-quality imagery of the best of the region, from partner venues to some of the region's most stunning landscapes. We defy you to search for 'Ninety Mile Beach' and not want to book a trip immediately.
5. Get help with hybrid
Melbourne's events industry has pivoted rapidly to cater for both virtual and in-person events. With a dedicated hybrid events guide, and no shortage of imaginative events suppliers in its contacts book, MCB can help planners who are looking to deliver the best of both worlds.
"We are able to boost business events taking place with domestic in-person delegates and support the delivery of hybrid events for international delegates, to ensure the widest reach for their event," says Swanson.
6. Reinvent yourself as a wombat (no, really)
With characteristic Aussie warmth, the MCB team has also added some light-hearted resources to its digital offering. These include a 'working from home kit' for events planners who are still working from the kitchen table (complete with fun activities to keep kids entertained).
Plus, you can even liven up virtual events and drive audience engagement by turning yourself into an iconic Australian wildlife character. "We launched a set of animated avatars, with the latest being Kylie the Koala," smiles Swanson. "These animations help bring to life virtual booths and add a dynamic element to our digital content."
For more information, visit melbournecb.com.au/business-events or contact the MCB team at info@melbournecb.com.au