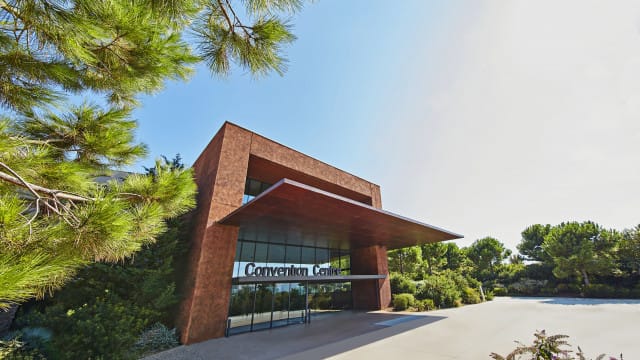 4 things on any event planner's checklist for their next conference
Can your next conference venue deliver on these key priorities for business bookers?
This is produced in partnership with PortAventura Business and Events.
Right now it feels like every team deserves a break, a boost, and a chance to catch up. Businesses have been sorely tested over the past 18 months, and as pandemic restrictions gradually ease, we're all hoping for a future with greater freedom of movement, and more opportunities to come together as organisations and recognise everyone's hard work.
As event planners look to future conferences, it's going to be more important than ever to re-energise and reconnect your people, while ensuring they feel safe. PortAventura World in Spain is perhaps best known as one of Europe's leading leisure destinations, but its events division is as serious about doing business as having fun. Here, we look at the top priorities on every event planner's checklist, and find out how their experts are addressing these key concerns.
Hotel PortAventura, located 3 min. walk from
PortAventura Convention Centre
1. Your venue is confident about Covid-safe conferencing
Needless to say, it's crucial that your next event venue is up-to-speed on health and safety, and able to adapt to changing local and international restrictions. With business events resuming in Catalonia this summer, PortAventura Business & Events is already preparing for bookings from the pharmaceutical industry and the leisure, banking and consultancy sectors.
It has followed all the official requirements of the Catalonian government to adapt its variety of indoor and open-air event spaces to the current times. The events division has also reinforced its capacity management, physical distancing and hygiene-control measures to ensure peace of mind for planners.
PortAventura Convention Centre main hall
2. They offer the whole package – in one place
Concerns around safety will remain a top priority for the events industry for a long time to come. Self-contained venues that offer quality meeting spaces, accommodation and leisure facilities in one location are likely to be in demand from event planners seeking to minimise delegate travel and provide a convenient, hassle-free experience for their attendees.
Business bookers will certainly find that at PortAventura Business & Events, which offers a spacious, versatile Convention Centre with 24 multi-functional rooms holding up to 6,000 people, plenty of outdoor space, a choice of over 2,350 hotel rooms across the resort plus ample entertainment and team-building opportunities – all within an hour's journey time from Barcelona.
3. They can handle hybrid – and provide cutting-edge tech
As event planners prep for every eventuality, hybrid events are here to stay, so be sure your next venue can support your plans and deliver technically and creatively.
PortAventura's Convention Centre has recently been expanded to offer a setting designed with hybrid events in mind, and an innovative catalogue of supporting event technology – think holographic presenters, augmented reality and projected 3D graphics.
All of this takes place at the centre's purpose-built Roma Room, with a customisable stage that allows for green-screen work and animated backdrops. A specialised technical team is on hand to help bring client's event ideas to life. The goal is to give virtual event attendees the same slick experience – and inspire the same real emotions – as for in-person delegates.
4. They can bring the fun back to in-person events
After the stresses and strains of the past year and more, event planners will be looking to help delegates unwind, reconnect and have fun again.
At PortAventura Business & Events, business travellers have the chance to bond and blow off some steam at not one, but two, of Europe's major theme parks – whether that means a high-adrenalin free fall or virtual racing experience at Ferrari Land, or heading to PortAventura Park to try a thrill ride, catch a show or play a round of golf. Both parks offer themed areas that can be reserved exclusively for business groups.
Hybrid events setting in PortAventura Convention Centre Room
Head to portaventuraevents.com to learn how PortAventura Business and Events could help deliver on your event expectations.