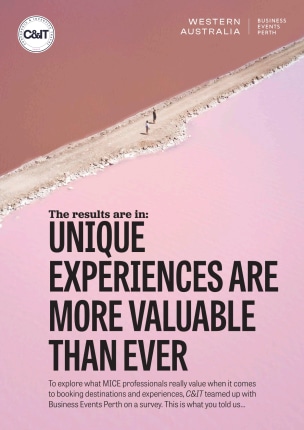 The results are in: Unique Experiences Are More Valuable Than Ever
As the world reopens post-pandemic, event planners face challenges of rising costs, tight budgets, demanding attendees, and sustainability concerns.
C&IT have partnered with Business Events Perth to conduct a survey to understand the changing needs of event planners, revealing their increasing focus on unique experiences and destination choices.
To download please sign in.