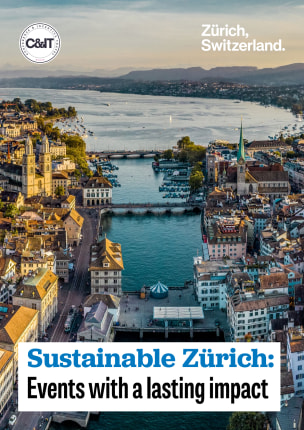 Sustainable Zürich: Events with a lasting impact
Sustainability must be an integral part of the planning process," says Thomas Wuthrich, director, Zürich Tourism. This claim is backed up by exclusive research carried out by Zürich Tourism and C&IT – 95.6% of respondents told us that the issue of sustainability influenced decision-making when it comes to planning and running an event, with 35.3% describing it as "crucial".
Read this expert report for more information and analysis on the research and why "net zero is no longer enough" and "legacy or even regeneration must be the new goal.
This report is in partnership with Zürich Convention Bureau.
To download please sign in.