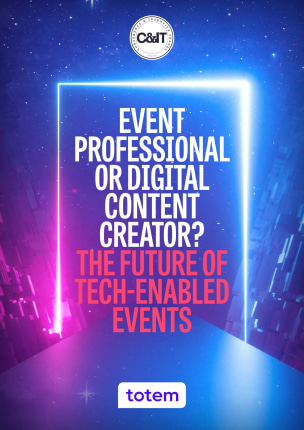 Event professional or digital content creator? The future of tech-enabled events
The events industry has undergone significant technological-driven change over the past few years but still has so many opportunities to seize. To get a sense of how the digital maturity of the events industry is evolving, C&IT partnered with Totem on an exclusive survey of event planners and marketers.
This report reveals how the industry is shifting, the barriers to and opportunities for digitally-enabled events success, and advice on how you and your teams can make the most of tech potential.
To download please sign in.