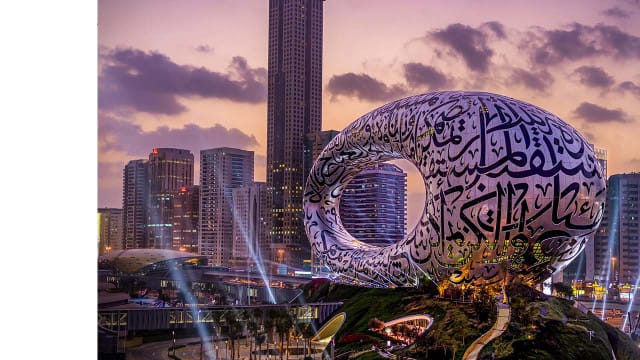 Destinations
Bringing events to life in Dubai part 4: Q&A with Museum of the Future
Salem Al Ali, associate manager - events operation at Museum of the Future, tells us about the events they offer and how the venue reflects Dubai's wider focus on innovation and technology.
This video is produced in partnership with Dubai Business Events.
Located in the heart of Dubai, the Museum of the Future is one of Dubai's newest attractions, having opened in February 2022. It has quickly become one of the city's most iconic buildings and is equipped to host a variety of memorable events.
The museum provides an inspirational setting for different types of events, above and beyond traditional venues. Its unique spaces include an interactive auditorium for lectures and workshops that can accommodate more than 300 people, as well as an open space on level 7 which accommodates over 500.
In this video, we speak to Salem Al Ali, associate manager - events operation, Museum of the Future, about the range of interactive and immersive experiences it offers, especially for event planners who are looking to tap into Dubai's focus on innovation and the future.
Visit dubaibusinessevents.com or email askdbe@dubaidet.ae for more information.