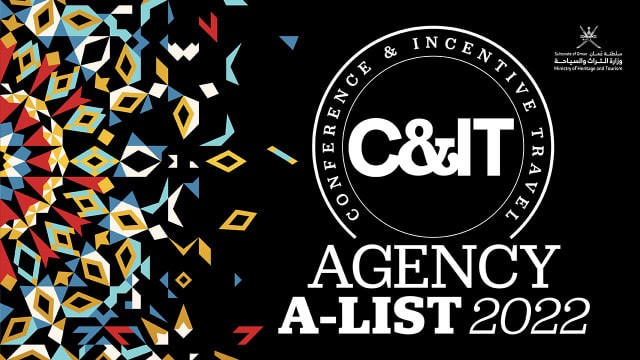 C&IT Agency A-List 2022 - DEADLINE EXTENSION
C&IT's Agency A-List recognises agency event planners that go above and beyond. Nominate yourself or a colleague to be considered for this year's Agency A-List 2022.
DEADLINE EXTENDED: Applications now close on the 25th October 2022 at 11.59pm.
Please note, there will be a celebration of the A-List winners on the 8th November in London, so keep the date free in your diary!
C&IT's annual Agency A-List celebrates 35 outstanding event professionals under 35 years old – and this year's A-List is proudly sponsored by Oman Convention Bureau. After an exciting year that has highlighted the marvellous resilience of events teams and the ever-growing optimism about what lies ahead for live and virtual events, it's a welcome chance to recognise the creativity and innovation of the industry's top rising talent.
From the highly competitive influx of nominees, the final 35 events professionals will be declared by our judges based on individuals' work experience, creativity and team spirit. There will then be the opportunity for this year's A-List to be invited on a fully-hosted FAM trip to beautiful Oman, thanks to our partner Oman Convention Bureau.
This survey is in partnership with Oman Convention Bureau.