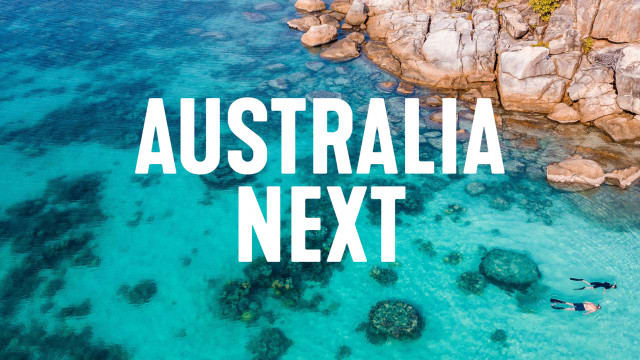 Meanwhile in Australia: While you've been away…
This content piece is brought to you in collaboration with Business Events Australia.
It's time to dial up the dreaming of what the future holds. Meet the latest edition of incentive inspiration magazine Australia Next, packed with inspiration to plant the seeds for future incentive trips Down Under.
This content piece is produced in partnership with Business Events Australia.
Here's a little look inside the magazine at how some key businesses in Australia's visitor economy changed up their offering to provide an intimate glimpse of Australia from wherever you are, while restrictions in place to slow the spread of coronavirus kept Australians and the world at home.
Australian chefs cook up a storm
Australia's top chefs have offered the Internet their culinary inspiration during the COVID-19 pandemic, documenting their activities on Instagram as they cook from home or create fine dining takeaway options for Australians to enjoy their masterpieces. One of the standout triumphs is Attica in Melbourne, consistently named one of the world's best restaurants. The success of chef and owner Ben Shewry's 'Attica at Home' menu, featuring dishes from Shewry's classic lasagne to a 10 course degustation of the restaurant's inventive Australian favourites, led to the employment of 10 extra staff to keep up with demand and has also seen the famous chef delivering orders personally, much to the surprise and delight of his customers.
Aussie animals online
You can get a dose of the cutest Australian inhabitants from home, thanks to wildlife centres with virtual platforms granting a peek inside their animal sanctuaries. Taronga Zoo in Sydney launched 'Taronga TV' which introduces the zoo's keepers and goes behind the scenes of life at the zoo, while Melbourne Zoo debuted 'Animals at Home Live' with live animal cams and keeper talks. Add to this Lone Pine Koala Sanctuary's 'Koala Cams' which have been running 24/7 for some time, and Citizens of the Great Barrier Reef's permanent 'Reef Tracks' which allow you to follow those who call the Great Barrier Reef home, and you're only ever one click away from some Australian friends guaranteed to lift your spirits.
Venues go virtual
While their doors were closed, several Australian cultural institutions put together virtual programs which explored their offerings and event spaces. The Sydney Opera House created 'From our house to yours' comprising a series of archived concerts, talks, performances and tours of the venue. The Art Gallery of New South Wales in Sydney and the National Gallery of Victoria in Melbourne both launched digital offerings featuring virtual tours, intimate musical performances in gallery spaces and art classes with some of Australia's most influential artists.

Discover Australian venues, hotels, experiences and more which are perfect for incentives in the latest edition of Australia Next. Read the digital version online now or contact Business Events Australia to have a printed copy delivered directly to your door.