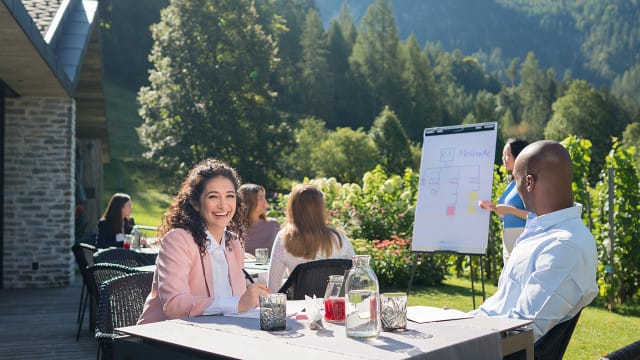 Part I: Meetings the Austrian way
Home to famous hospitality, stunning urban and rural settings, and a wide variety of unique and impressives seminar and conference locations, Austria has so much to offer event planners and delegates. There are many reasons to explore having your meetings 'the Austrian way'. Here are just four…
(main image: Seminar at Berger's Finest Confectionery in Lofer ©Austrian National Tourist Board, Wolfgang Lienbacher)

1. Experience unrivalled Austrian hospitality
Austria is known all over the world for its charm and hospitality. They even have a word for it: "Gemütlichkeit", meaning that warm feeling of cosiness and good cheer. This is perhaps what makes meetings in Austria so special. Wherever in the country you choose to hold your meeting, your hosts will – without a doubt – create an attentive, friendly and professional atmosphere for your delegates. With its mix of warmth and creativity, Austrian hospitality makes everything possible for event planners and their guests. So choose Austria, relax and soak up the Gemütlichkeit.

2. Take advantage of Austria's 'liveable' cities
Vienna, Austria's capital, has captured the top spot in the Economist Intelligence Unit's Global Liveability Index three times in the past five years. Home to a third of the country's population, Vienna is also a leading meeting destination for the global events industry. Its three major convention centres include the historically significant Messe Wien Exhibition & Congress Centre on the former site of the great World's Fair of 1873.
And there are many options beyond Vienna. With its six universities and range of cutting-edge research facilities across aerospace, automotive, biotechnology and more, Graz is fittingly known as the 'City of Knowledge'. And the smaller cities of Linz, Salzburg and Innsbruck all have their own major congress centres and something of their own to offer.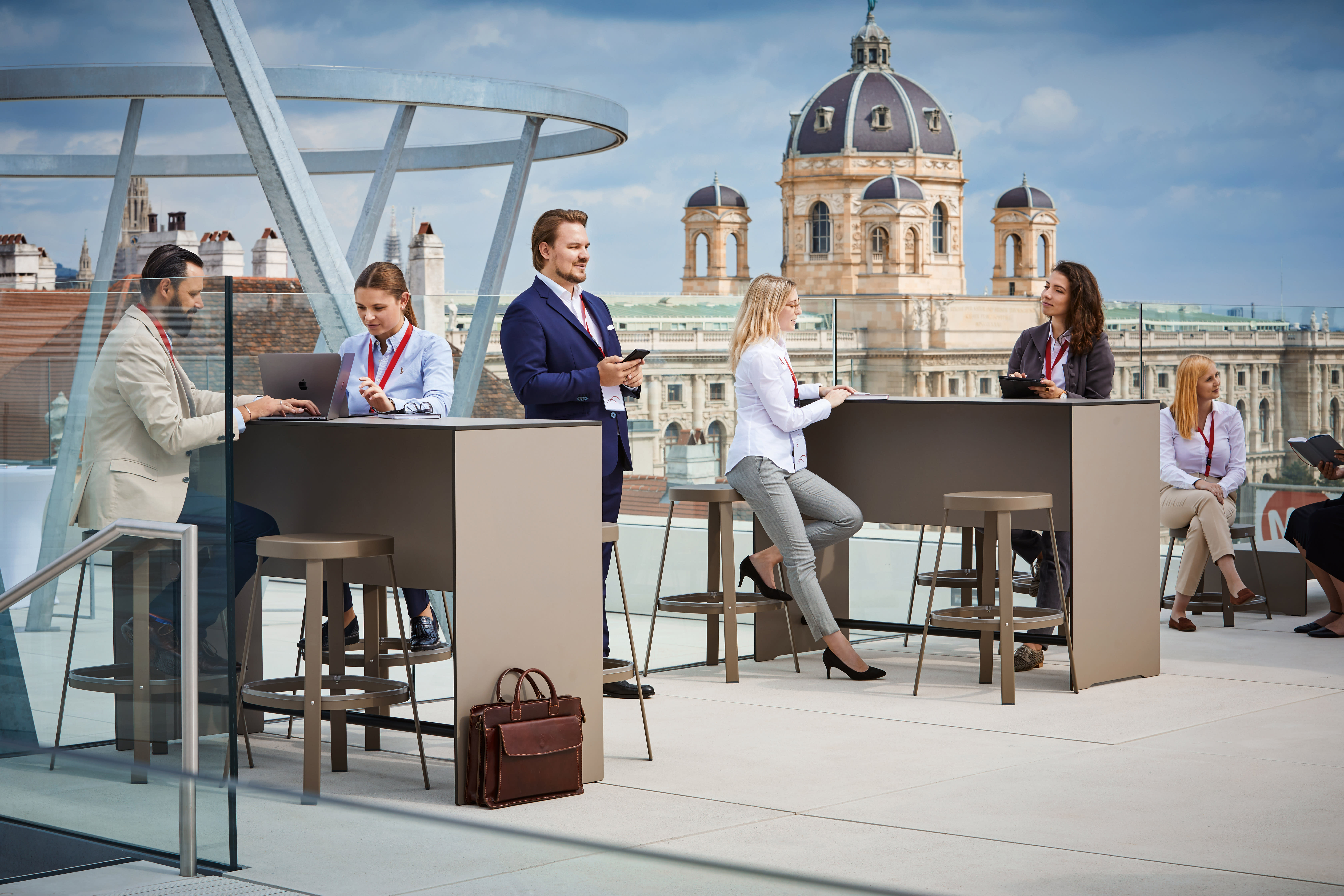 (above image: Conference at the MQ Libelle in Vienna ©Austrian National Tourist Board, Ben Leitner)

3. Impress delegates with stunning natural resources
If you're after a location that will allow your delegates to get in touch with the natural world, you'll be spoiled for choice in Austria. From snow-capped mountains to valleys and river gorges, alpine villages, meadows and vineyards, Austria has it all. The Austrian Alps cover 62% of the beautiful country, with the Grossglockner Mountain, its tallest peak, standing at 3,798m, and the Krimml Waterfalls (Europe's tallest) cascading down from 380m.
Special environments such as these must be treated with respect, and Austria's modern conference facilities fit seamlessly with the landscape, enhancing delegate experience while supporting the unique natural resources. Just take a look at the new Gurgl Carat Congress Centre, located in the centre of the Ötztal Alps, and known as the Diamond of the Alps thanks to its futuristic architecture.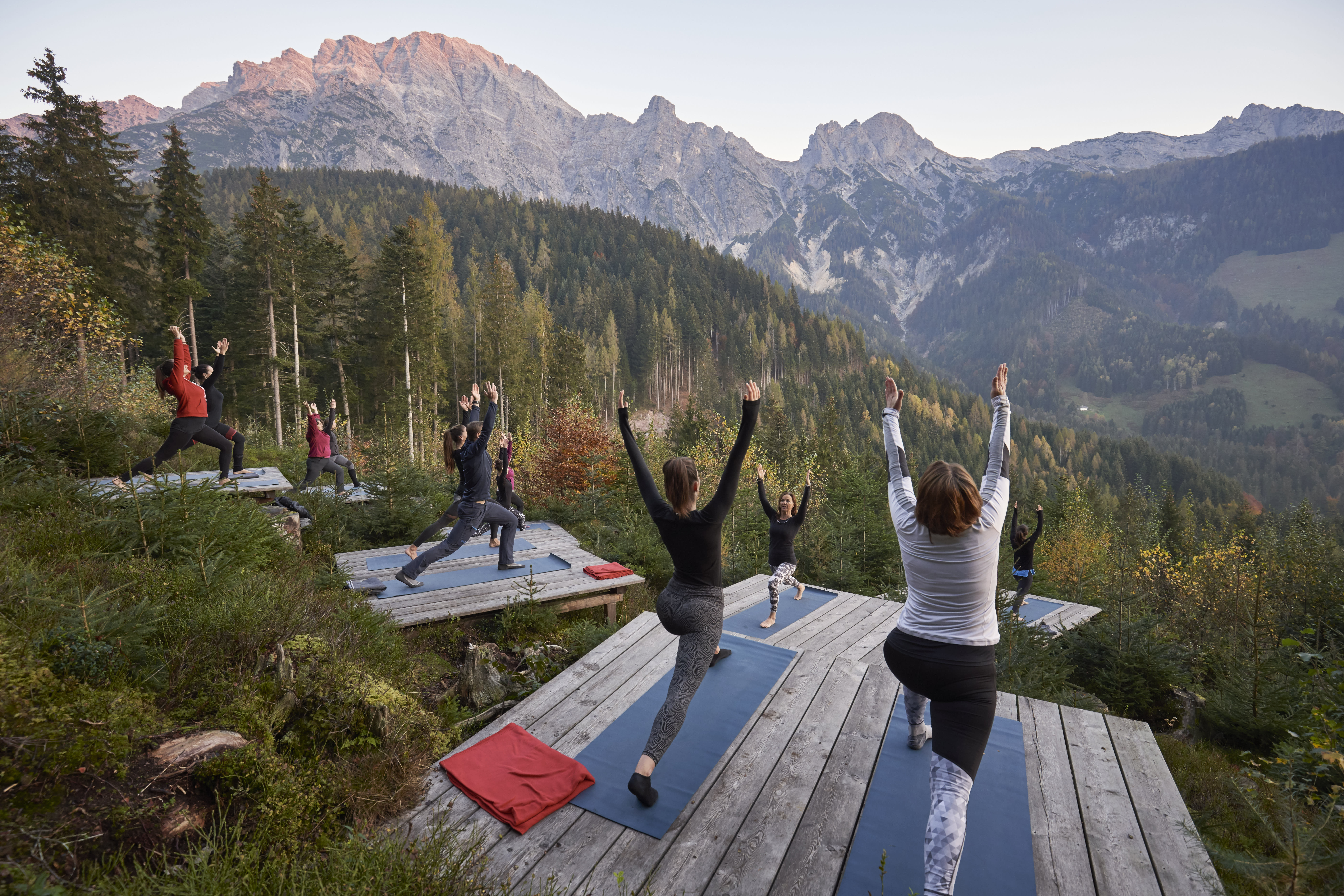 (above image: Incentive trip to Mam Thresl Hotel in Leogang ©Austrian National Tourist Board, Peter Burgstaller)

4. Embrace sustainability
Austrians are environmentalists at heart, passionate about protecting the country's remarkable natural assets for future generations. In fact, Austria is one of the world's most eco-friendly countries: more than 60% of waste is recycled and the majority of electricity comes through renewable energy sources.
This means green meetings and events are a matter of course across the country, with Austria a pioneer in sustainable event management. The Austrian Ecolabel for Green Meetings and Green Events, the first European certification system for sustainable events, was developed in 2010. Today, countless companies in the meetings, incentives, conferences and exhibitions industry are signed up to this national database, making it easy to find sustainably-minded locations, suppliers and partners locally. Take Hilton Vienna Park, for instance, which uses 100% waterpower generated electricity.
Stay tuned next month for four further reasons to have your meetings the Austrian way…
For more information please visit: https://convention.austria.info/en/