Charlotte Flach
Premium Content Editor, C&IT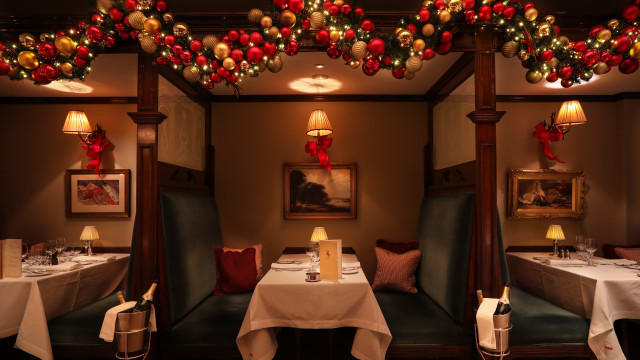 Incentive Review: Dine among royalty at Wiltons
With monarchy fever sweeping the nation, treat clients and top performers to dinner at Wiltons, a favourite haunt of the royals.
"This is the best salmon in the UK," beams the dapper waiter as he serves me the most exquisite slice of pink fish on bone white china, along with a crisp glass of champagne. My booth is both intimate, but still gives me a great vantage point, so I feel like the centre of attention for the very attentive waiting staff.
I'm at Wiltons in the heart of St James, just a stone's throw from Buckingham Palace, about to experience its famous carving trolley and game meats. Senior businessmen, cultural connoisseurs, lords and ladies, politicians and celebrities can all be spotted in the iconic green booths, or perched at the bar shucking oysters.
And as Camilla Parker-Bowles' favourite London restaurant, clients and employees will be delighted to know they are in good company here.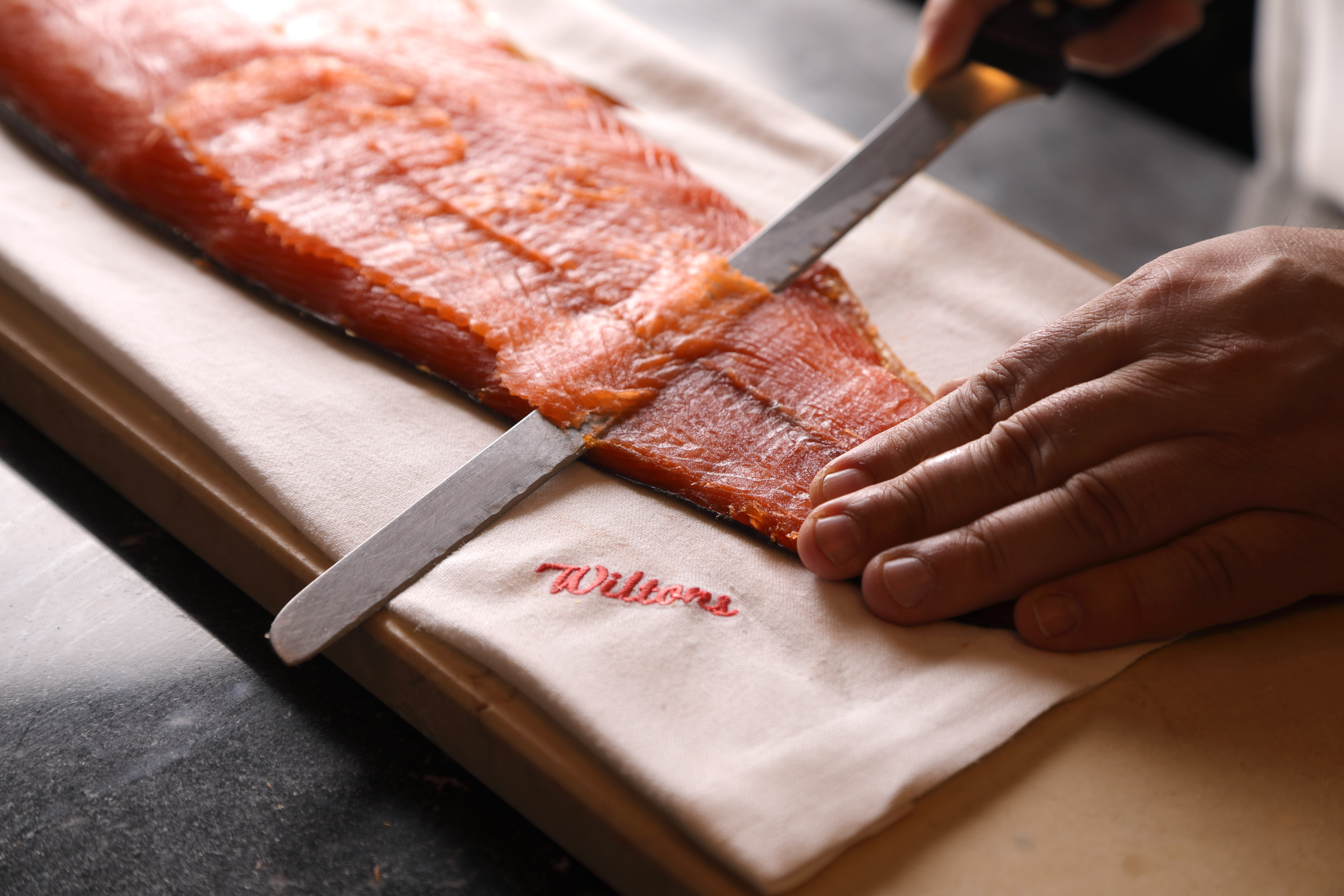 Food
After the delectable salmon, I'm served a crab and avocado salad. The crab is amazingly fresh and finely shredded- an absolute must for anyone who loves seafood.
As the carving trolley is wheeled towards me, and the silver dome is removed, a fantastic salmon coulibiac is revealed, its rich puff pastry stuffed with rice, pink fillets and fresh herbs. This magnificent centrepiece is served alongside pickled cucumber, and I opt for dauphinoise potatoes and creamed spinach as accompaniments.
All of the roast meats and fish on the carving trolley are sourced from the British Isles and change daily, meaning each day offers a completely different culinary experience.
The carving trolley menu is as follows:
Monday Lunch: Roast Leg of Dorset Lamb Served with Roast Potatoes and Mint Sauce
Tuesday Lunch: Roast Rack of Blythburgh Pork Served with Roast Potatoes and Apple Compote
Wednesday Lunch: Roast Sirloin of Beef Served with Roast Potatoes and Yorkshire Pudding
Thursday Lunch: Honey Glazed Gammon Served with Pomme Puree
Friday Lunch: Salmon Coulibiac Served with Pickled Cucumber
Saturday Dinner (from 7.00 pm): Beef wellington Served with Fondant Potatoes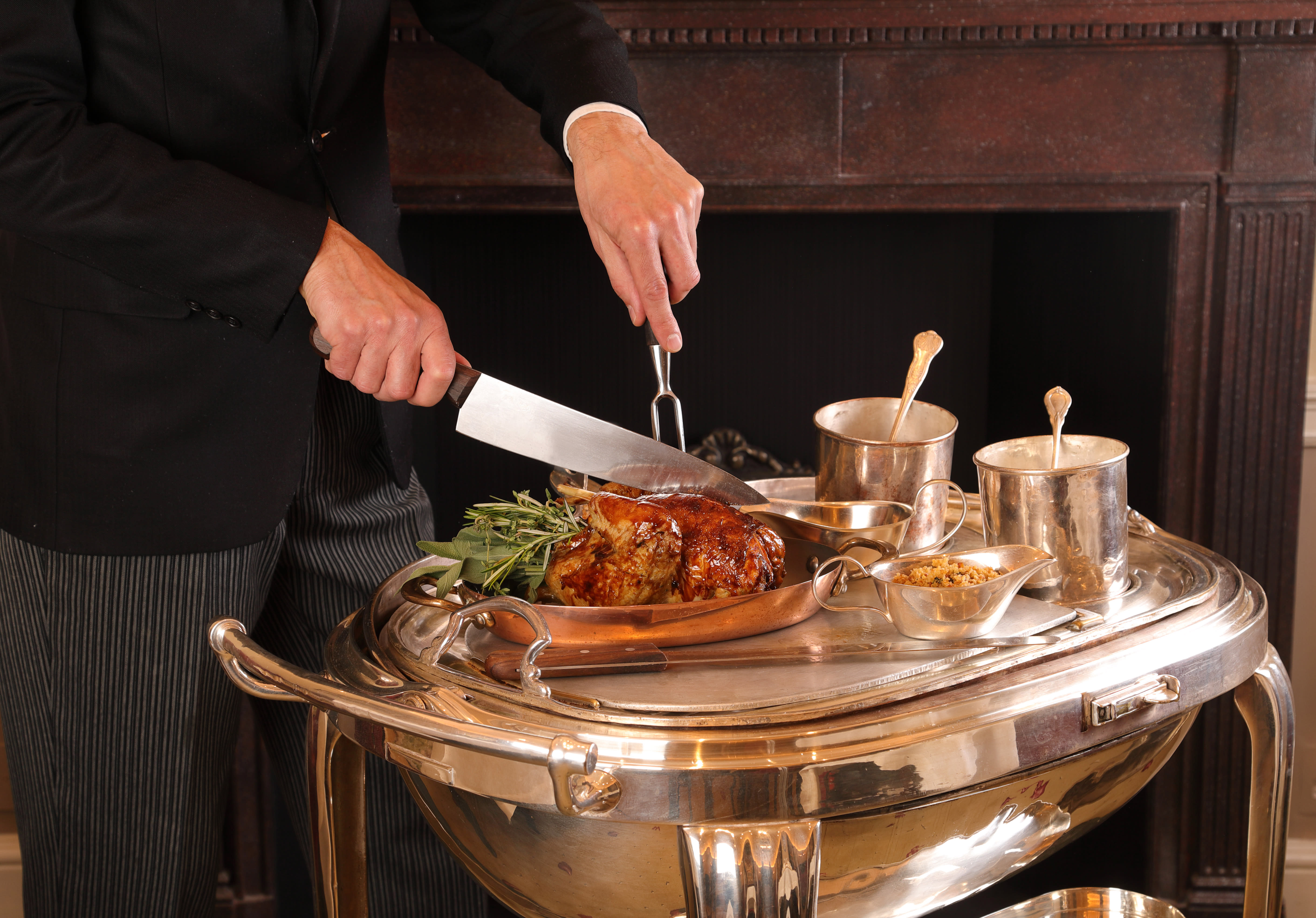 Experience
Celebrating its 280th birthday this year, the fine dining establishment started in 1742 when George William Wilton set up a stall selling oysters, shrimps and cockles close to Haymarket. One of Wiltons many claims to fame is being awarded a royal warrant by Queen Victoria for supplying her with oysters.
In addition to first class food, Wiltons gives its guests a high quality and personalised experience. Diners can customise the thickness of their meat and fish, watch the talented staff show off their carving skills, and chat with their waiter who will be well-informed about the origins of Wiltons' fine dining and food.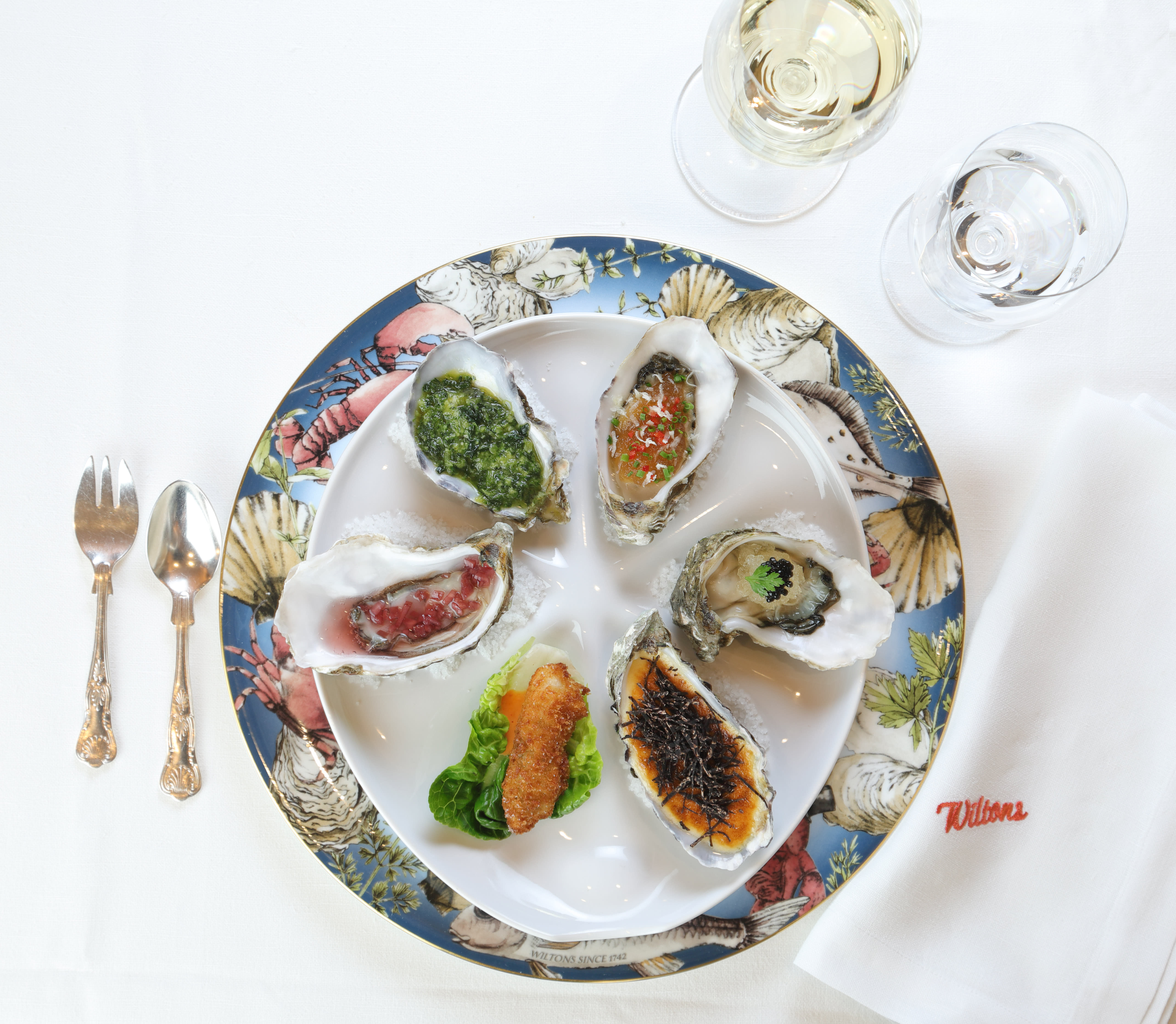 Event space
Group dining takes place in the restaurant's own private event space, The Jimmy Marks Room, with capacity for up to 20 guests. The room can also host drinks and a canapé reception for up to 50. The space is connected to its own private kitchen and has its own cloakroom and a small adjoining space for greeting guests. Bespoke menus can be designed to suit the occasion.
Or there's The Green Room, a semi-private space in the main restaurant, separated by a glass and wooden partition, with space for up to 40 guests on six separate tables. Exclusive hire of the entire restaurant can be arranged on request.