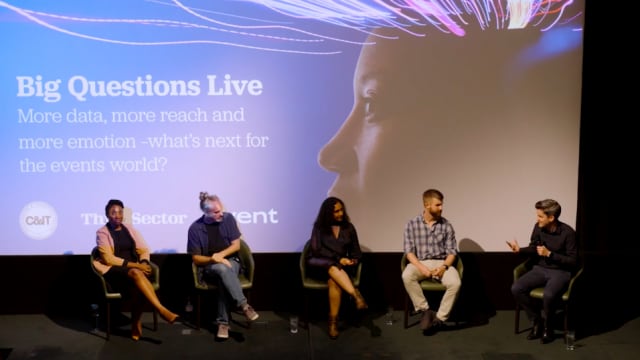 How to make events data work for you
Industry experts from Imagination, Smyle Group, Shelton Fleming and Cvent joined C&IT editor Calum Di Lieto to discuss the power of data at our autumn Big Questions Live event in London.
The live panel discussion featured Felicia Asiedu, European marketing manager for Cvent; Dax Callner, strategy director of Smyle; Hina Mistry, project director at Imagination and Graham Smith, creative technologist at Shelton Fleming. Watch the full conversation as they chat about how data can help create more personalised event experiences, why it's so important to pin down your story-telling, and what every event planner can learn from Netflix.
To access please sign in.