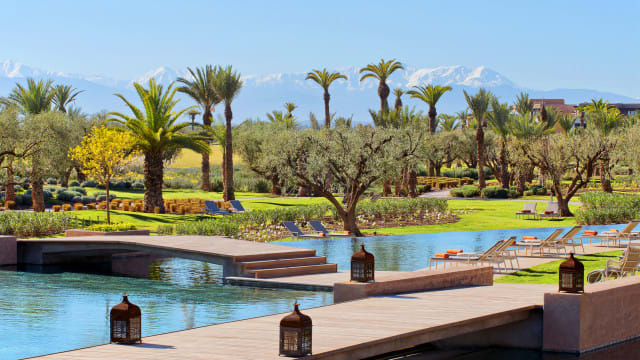 How the Fairmont Royal Palm Marrakech has made Morocco a winter MICE hub
From incentive indulgences to exceptional events, here's why Marrakech should be on the top of your list for winter MICE trips.
Nestled within a sprawling 231-hectare estate in Tameslouht, just a 25 minute drive from the vibrant heart of Marrakech, lies the Fairmont Royal Palm Marrakech. Despite its close proximity to the frenzying Medina, of which the hotel runs a free shuttle service to and from several times a day; the property maintains a sanctuary-like ambiance amid the expansive grounds.
Peppered with serene olive groves, stately palms, and vibrant bougainvillaea, the property serves as the perfect base for experiencing Marrakech's magic. Alongside having a capacity to host any event for up to 600 guests, the Fairmont can also be utilised as an incentive property where delegates can unwind by the city's largest swimming pool or on a golf course envisioned by esteemed American architect, Cabell B. Robinson, elevating the resort into a realm of its own.
Rooms and Workspace
To access please sign in.