How Carlsberg Marston's Brewing Company is promoting DEI at its events
Carlsberg Marston's Brewing Company used its leadership conference at Wyboston Lakes to highlight DEI and bring its brand strategy to life.
Sign in to watch video
Carlsberg Marston's Brewing Company (CMBC) was formed out of a Joint Venture between Carlsberg UK and Marston's Beer Company in 2020, uniting two historic brewers. Employing over 2,100 people across the country, the company owns and operates a brewery and distribution network across the UK
Its portfolio of beer brands ranges from English cask ales such as Hobgoblin and Wainwright to lagers like Carlsberg Danish Pilsner, Kronenbourg 1664, and San Miguel. It sells lots of new beers with brands like Brooklyn and Poretti, so it's quite an exciting time for the organisation.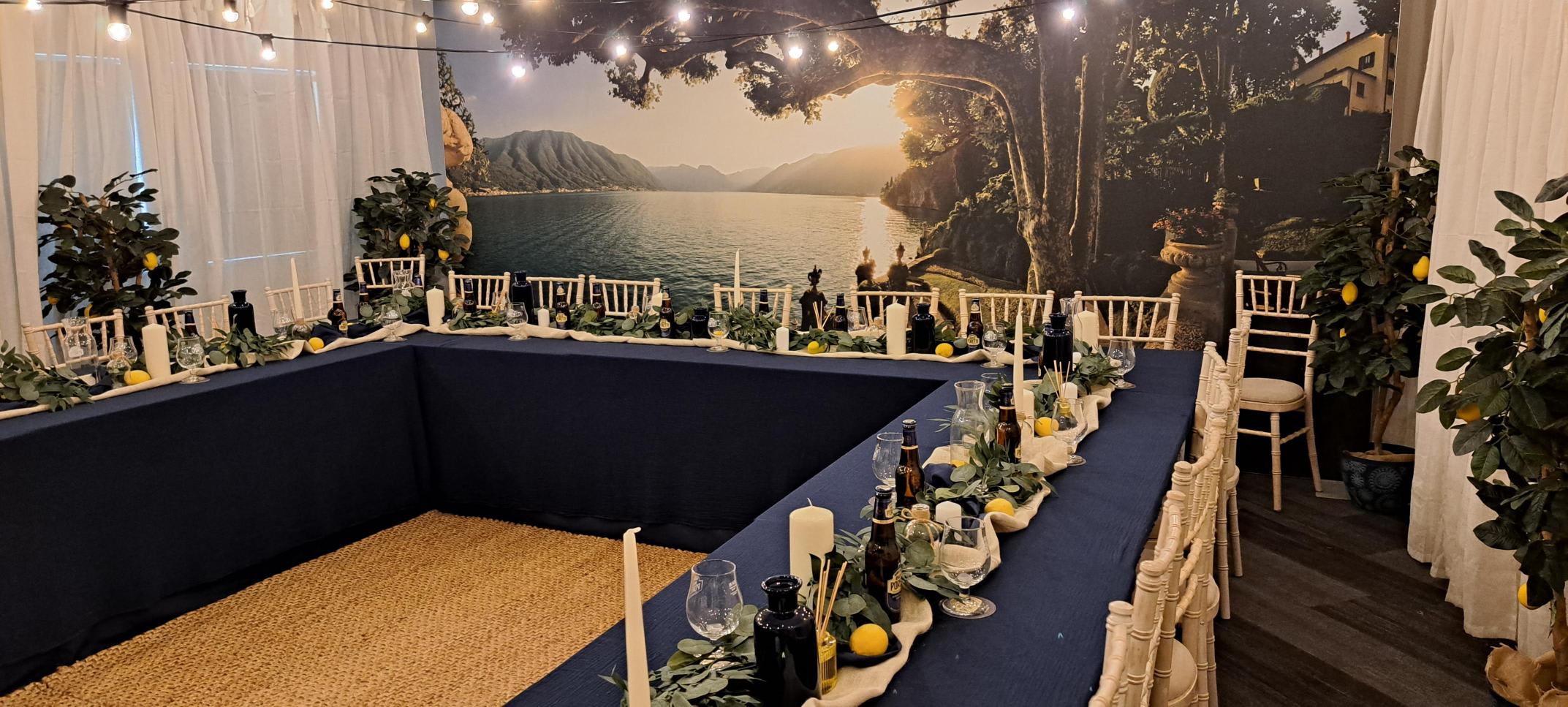 Objectives
CMBC employs more than 2,100 people across 15 sites – 5 breweries, logistics operations and head office. Its people work in a variety of ways, in production, out on the roads delivering brews across the UK, in offices and from home, as well as field-based teams too.
This hybrid approach means CMBC remains agile, but it also means that unlike more traditional pre-COVID workplaces, time needs to be planned to come together – to connect, be creative and build team relationships.
Through COVID, what many people missed the most was human interaction, especially with already dispersed teams. This makes CMBC's live events particularly significant and it's important to design agendas that give people the opportunity to interact, catch up and have some fun – as well as focusing on the business priorities.
The leadership event involves CMBC's top 60+ leadership team, with three such events each year. They are used to update, inform and involve the team in topical issues both inside the business and also in the industry.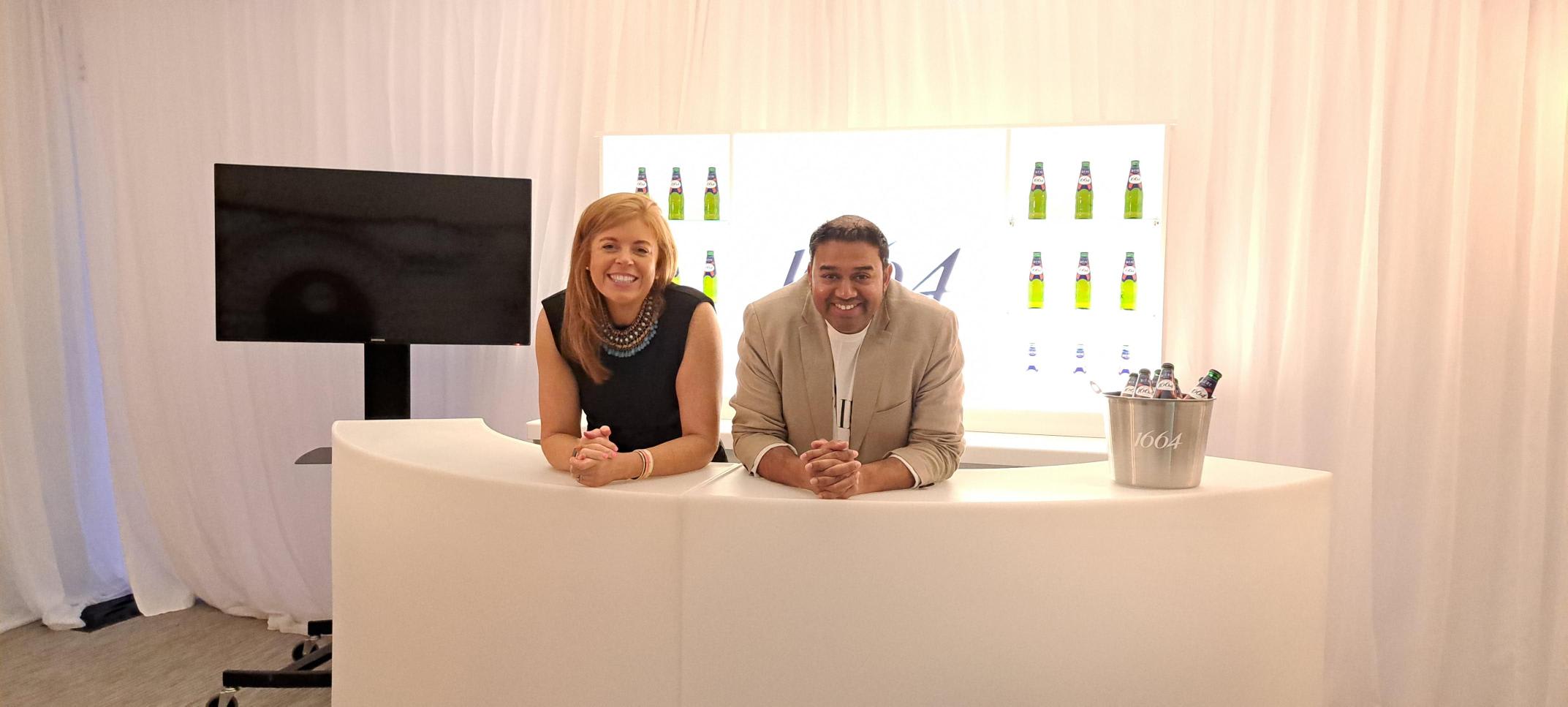 Solution
The event, which always takes place at Wyboston Lakes, leads with Health & Safety, and this particular event involved a business update, brand immersion sessions to update on the strategic plans for the brands, inclusive leadership training, and organisational health.
It also included a wellbeing session in each agenda- the topic for this event was 'Managing Menopause / Mental Health'. In addition, the VP Corporate Affairs Carlsberg Group, Denmark attended to provide an overview of the work of the Carlsberg Foundation.
The marketing teams took ownership of the afternoon and evening of the event, activating through brand visibility and sampling to ensure the immersion sessions brought the brand strategy to life. The sessions talked through 2024 brand plans as well as taking staff on an immersive trip across the world from Paris, to Lake Como and to New York to do deep dives on three brands – Kronenbourg 1664, Birrificio Angelo Poretti, and Brooklyn.
The day finished off with a BBQ during the evening, with further brand immersion activities and sampling a perfect accompaniment to the beers!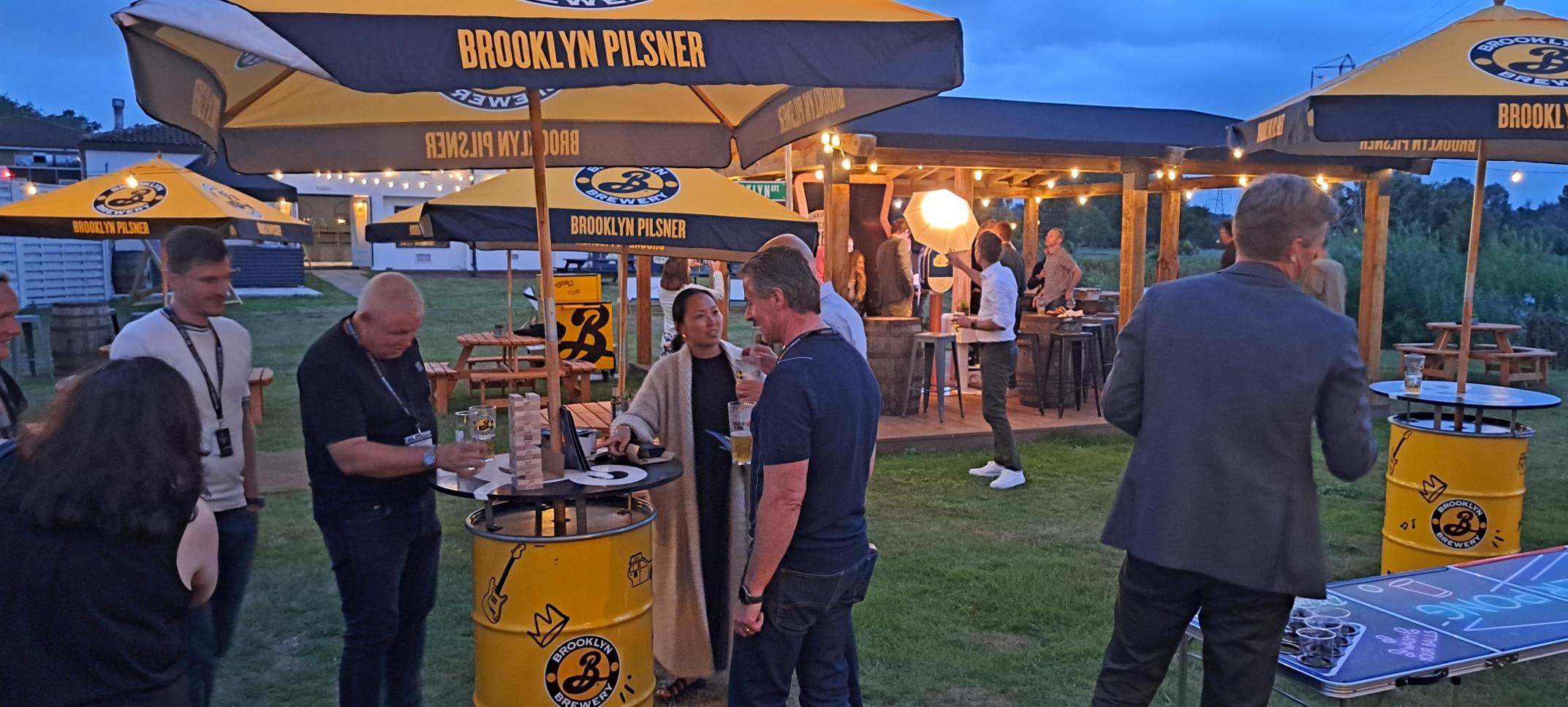 Results
For the first time, CMBC used this event to share plans with the wider leadership team to cascade, so that the whole business could get excited by and behind the brand strategy.
Creating open dialogue and communicating across the business is really important from an engagement perspective, it helps people understand how their role contributes to each other's and CMBC's success. The event fed into the brand's culture of empowering people, helping them develop their careers and letting them be the best version of themselves.