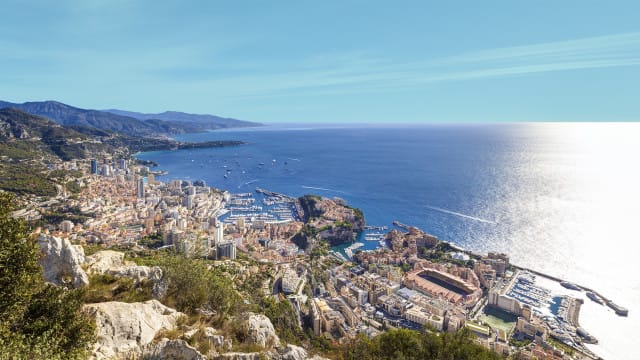 From iconic to unforgettable: Monaco's ever-advancing event venues
Picture a destination where hosting events in iconic venues and crafting unforgettable experiences for your delegates is effortlessly natural. This is Monaco. Spanning just over 2km² and conveniently near Nice International Airport, the Principality of Monaco is an exceptional event locale, where every attraction is a leisurely stroll away and sustainability is seamlessly woven into its venues.
Main image credit ©BVergely
Iconic venues that inspire
Yacht Club de Monaco
Established in 1953 by Prince Rainier, the Yacht Club de Monaco has more than 2,500 members from 80 different nationalities, making it a global hub for international yachting. This unique establishment, spanning 9,000m² of event space (5,000m² indoor and 4,000m² outdoor), adheres to an eco-responsible approach. Incorporating photovoltaic cells, solar thermal panels, and sea water cooling systems – it makes the most of its sun-soaked waterfront location.
[* Please note that members will have priority over other guests.]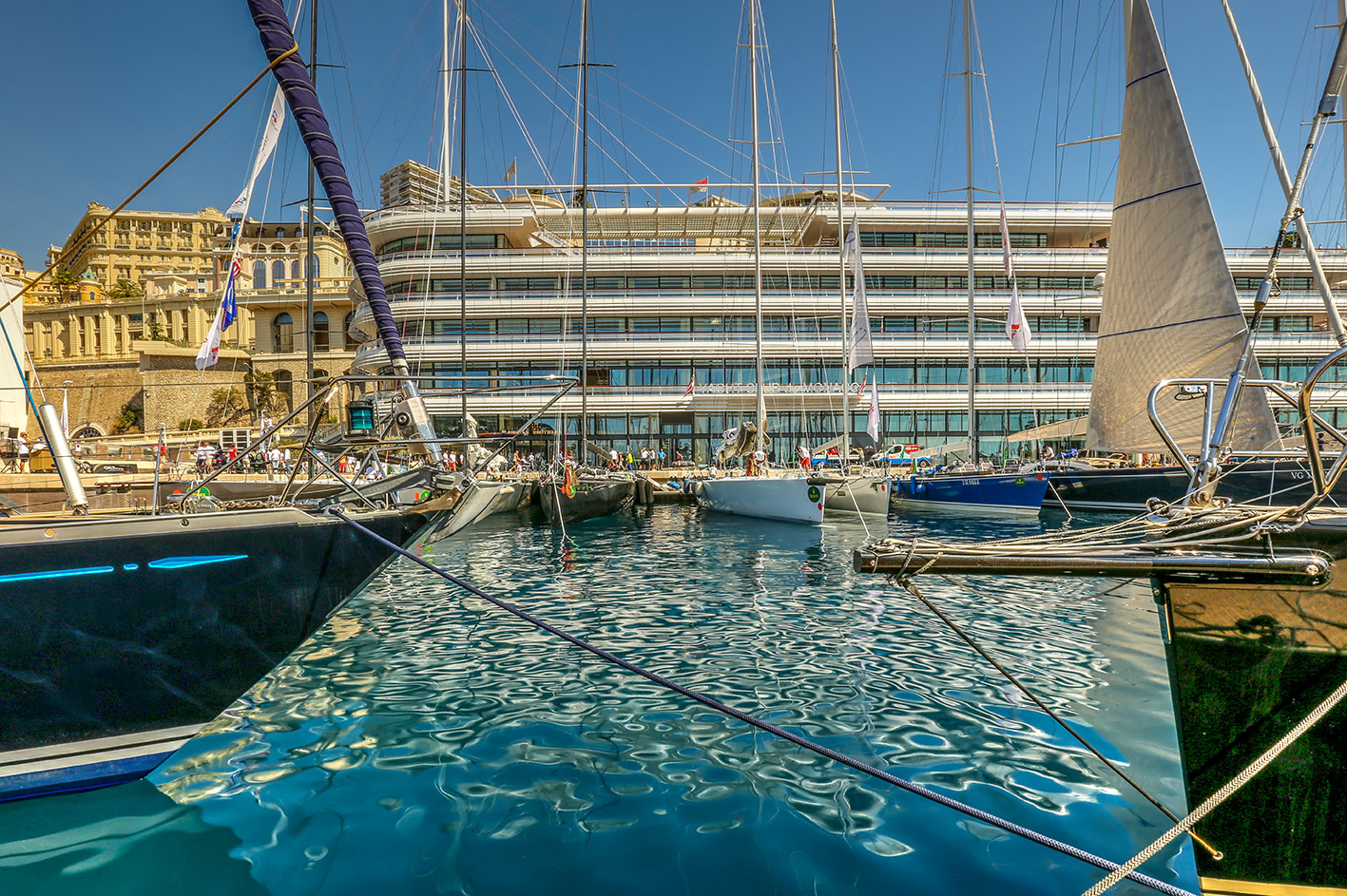 Monaco Yacht Club, image credit ©BVergely
Oceanographic Museum of Monaco
Nestled in the heart of the old town, in close proximity to the Prince's Palace, the Monaco Oceanographic Museum stands as a beacon of sustainability through its commitment to environmental awareness and marine conservation. Whether hosting a conference for 350 attendees, a dinner, or a cocktail reception for more than 1,000 guests, the 'Temple of the Sea' offers a versatile selection of spaces. Alongside its historical collections, aquariums and themed exhibitions, visitors can take in Mediterranean vistas from the rooftop terrace or enjoy exclusive access to the recently added Sea Turtle Odyssey.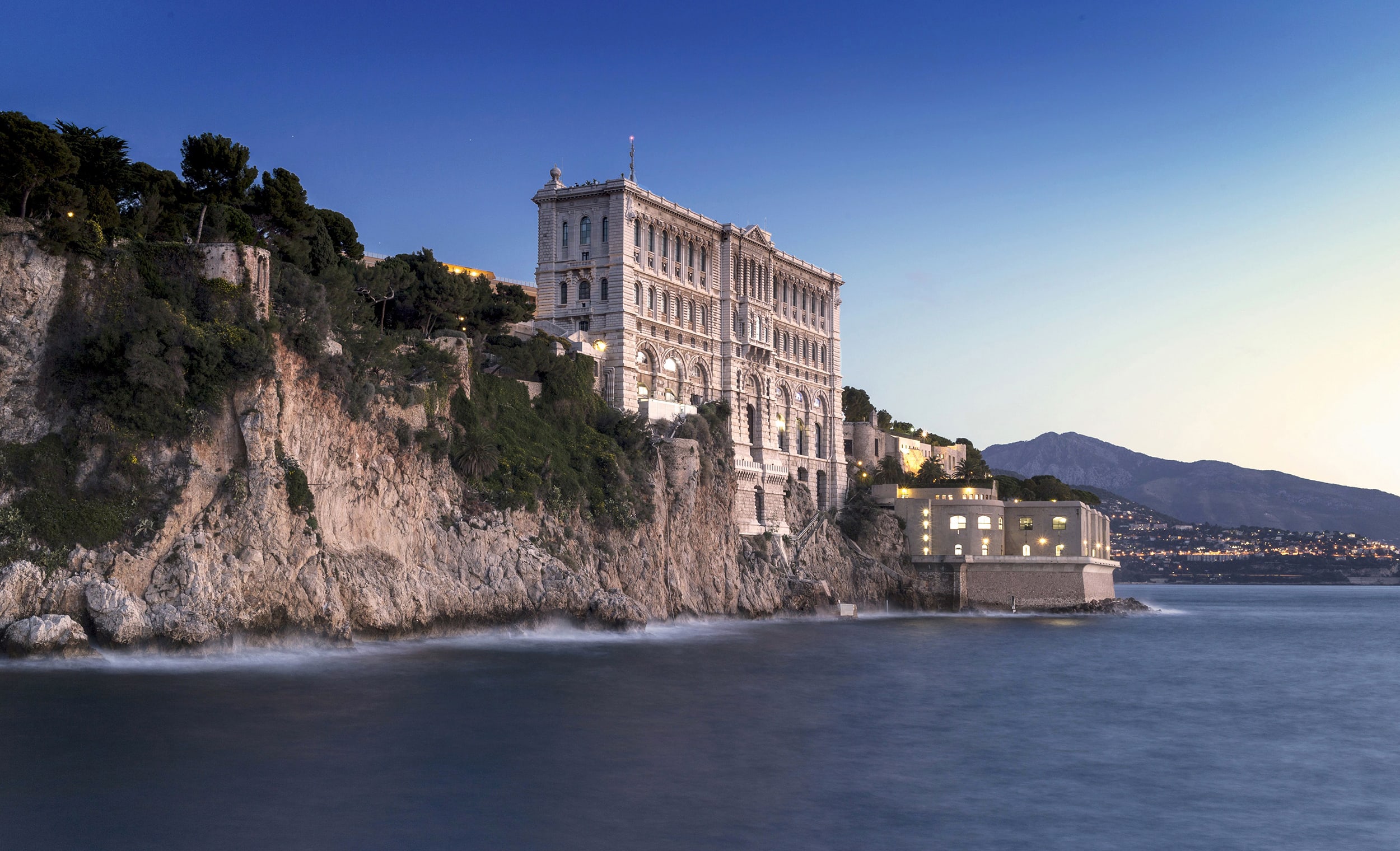 Oceanographic Museum of Monaco, image credit ©BVergely
Monaco's transformed event spaces
The Fairmont Monte Carlo
The Fairmont Monte Carlo has introduced Le Grand Salon, its new event space. The former 1,465m² Sun Casino has been reimagined as the largest Salon in the Principality, capable of hosting conferences, weddings, car launches, exhibitions and other events up to 1,500 attendees. The hotel's ongoing refurbishment of its 600 bedrooms is set for completion by May 2024.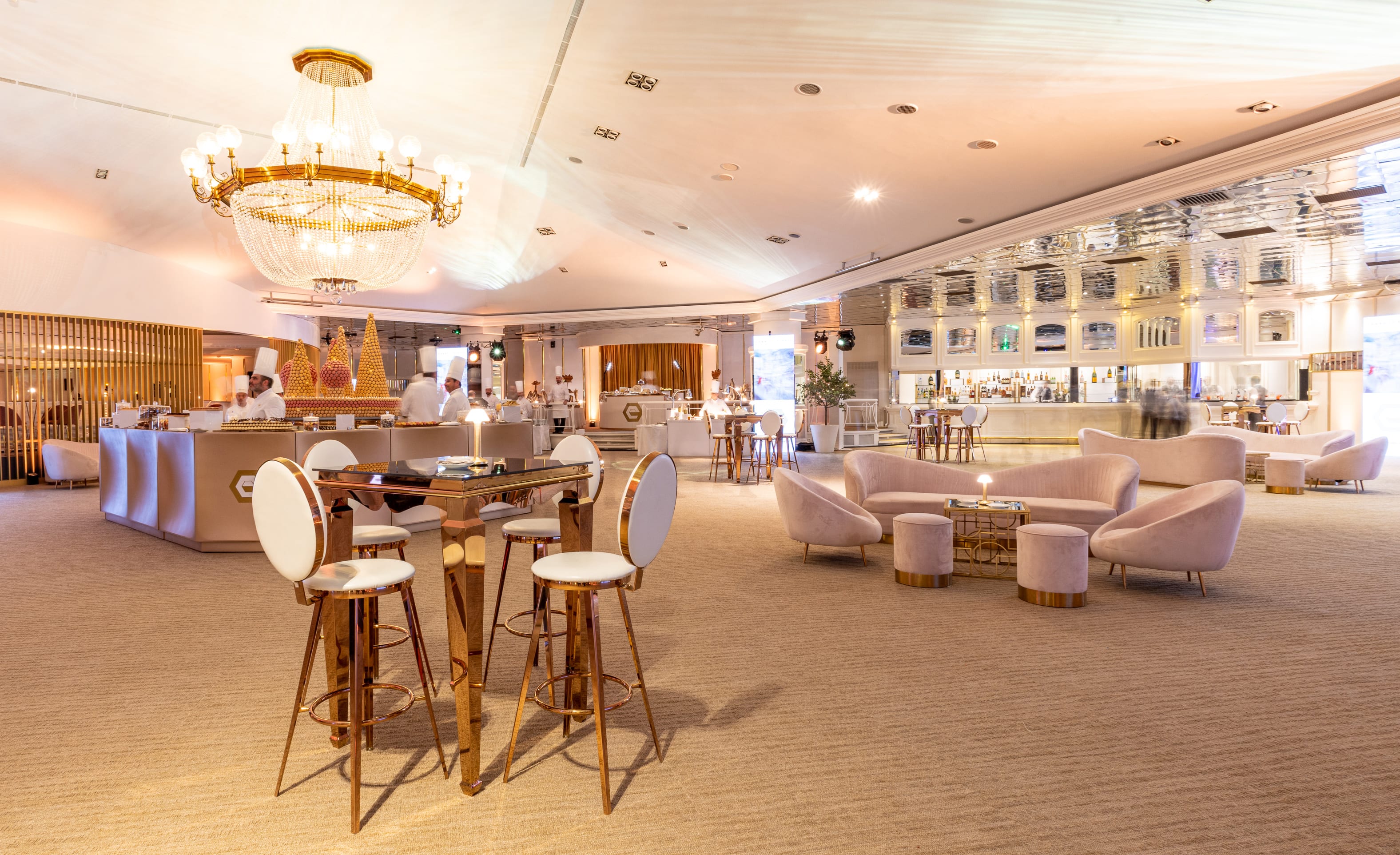 Le Grand Salon at The Fairmont Monte Carlo, image credit @Fairmont Monte Carlo
The Grimaldi Forum Monaco
With the Monaco Government Congress and Culture Centre poised to benefit from the Monegasque State's ambitious six-hectare territorial expansion, starting in 2025, The Grimaldi Forum is getting an expansion of its own. This growth represents an additional 6,000m² in modular capacity, enabling the hosting of more and larger events and attendees can also make use of an exterior space of 2,000m², including the Ravel Terrace with its breathtaking sea views.
Café de Paris Monte-Carlo
Following the transformation of Hotel de Paris Monte-Carlo, the creation of the new One Monte-Carlo convention centre in 2019 and the restoration of Casino Square in 2020, the Café de Paris Monte-Carlo has undergone a renovation of its own and will reopen in its original location in autumn 2023. While preserving its Belle Époque allure, the café expands its footprint from 10,000m² to 13,000m² with the addition of two new floors, including an impressive rooftop space.
From April 2024, the rooftop will be home to the Amazonico restaurant. With a 1000m² outdoor terrace, delegates will enjoy panoramic city vistas in a theatrical, tropical forest-inspired setting with food and music inspired by the Amazon rainforest.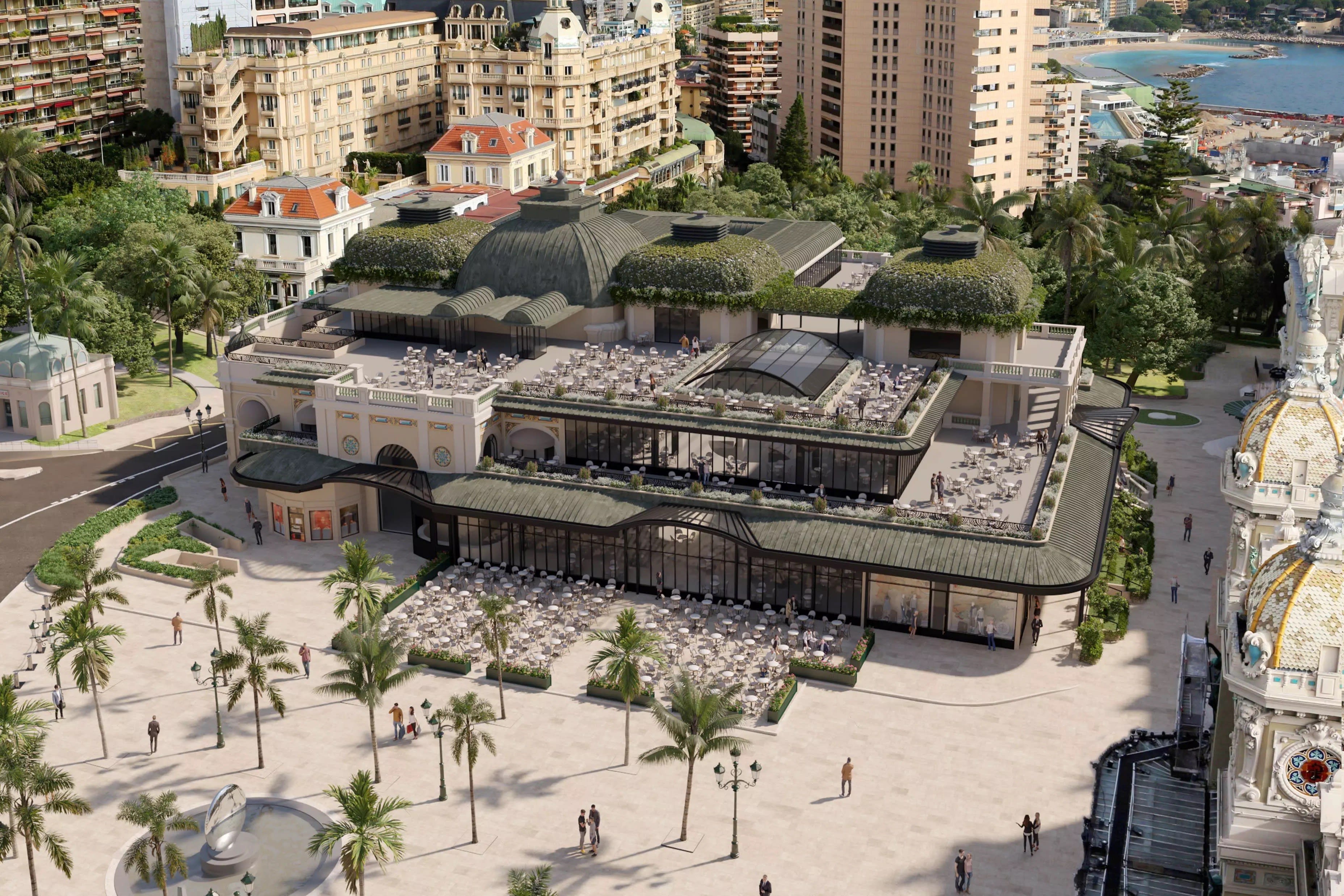 Café de Paris Monte-Carlo, image credit @Monte-Carlo Société des Bains de Mer
A commitment to sustainability
Further to the launching of the responsible tourism white paper and the signing of the Glasgow Declaration on climate action, the Monaco Government Tourist and Convention Authority continues to champion a range of environmentally sustainable initiatives. With the establishment of a CSR department and support from the government's energy transition department, initiatives include the repurposing of banners and tarpaulins into tote bags and pouches, participation in Digital and Devices Clean-Up Day, and the creation of a carbon calculator for event organisers to gauge their carbon footprint. Starting from 2024, the Monaco Convention Bureau and its global branches will assess the footprints of their fam trips and local events, ensuring CSR practices are applied at all times.
For more information, visit www.cvb.visitmonaco.com/en or contact Rebecca Petit-Jean
7 Upper Grosvenor Street London W1K 2LX
+44 (0) 20 7318 1093