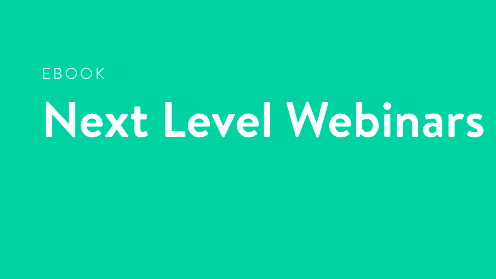 Take your webinars to the next level
In this eBook, Cvent share tactics and tools to reimagine your webinars, whether you're a veteran or just getting started.
Webinars long have been a staple of an effective demand-generation engine. They allow live communication with your ideal customer persona at scale - as well as the opportunity to engage directly with your prospects and existing customers.
However, last year has seen the webinar landscape turned on its head. Marketers have pivoted away from in-person events and, as a result, have poured their budgets into digital channels.
The good news is that with the right approach, you can elevate your webinar productions to new highs by driving more engagement, leads, and revenue than ever before.
To download your copy of the eBook, go to cvent.com