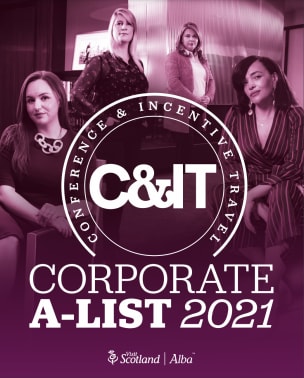 Corporate A-List 2021 - the top in-house event planners
After more than a decade of celebrating Agency A-listers in the events industry, this year we launched our first ever Corporate A-List – a well-deserved nod to the in-house talent shaping the sector, in partnership with VisitScotland.
Download our Corporate A-List brochure to read interviews with the 20 winners, pick up some tips from their successes and learn what gets them through the tough times. Plus, find out who'd be top of their dream keynote speaker wishlists, from Emmeline Pankhurst to RuPaul.
To download please sign in.