Charlotte Flach
Premium Content Editor, C&IT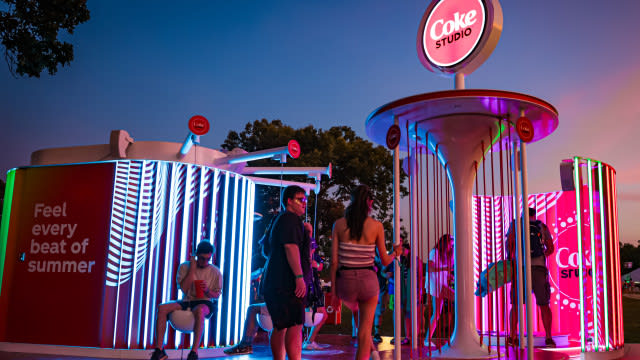 Coca Cola connects with Gen Z through music event
Coca-Cola invited attendees of four summer music festivals to make their own music, delivered by experiential agency Set Creative.
Sign in to watch video
Brief
Coca-Cola wanted to build relevancy, drive credibility and connect with Gen Z through their #1 passion point: music. Centred around the idea of "meet-ups", the brand zeroed in on activating at summer music festivals to reach their target consumer.
The launch of their Coke Studio platform and larger Summer of Music campaign served as the backbone of their plans and Set Creative was engaged to create and produce the physical manifestation of Coke Studio.
To access please sign in.