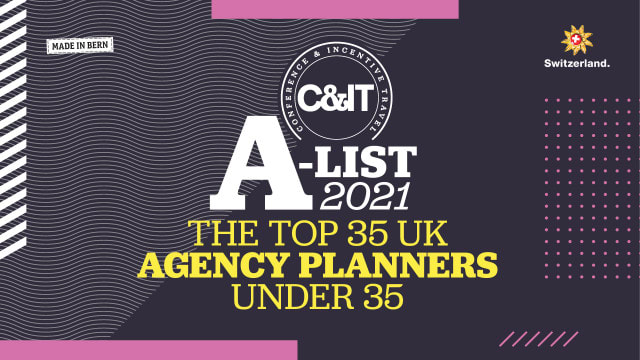 Time to celebrate rising talent!
The highly anticipated C&IT Agency A-List of rising talent is back for 2021 and open for nominations, starting today!
Do you know an agency planner under 35 who has risen admirably to the challenges of the past year? Have they pivoted to digital and hybrid with impressive ease, come up with their best ideas in the toughest of times, and really made an impact when the events industry needed it most? If that sounds like someone you know (or indeed yourself!), we'd love to hear from you.

The Agency A-List 2021 is produced in partnership with Made in Bern and the Switzerland Convention & Incentive Bureau, so this year's A-Listers could be joining us on a FAM trip to beautiful Switzerland.
You have until 21 May to submit your nomination. We look forward to hearing who has gone the extra mile, sharing your success stories, and celebrating the industry's resourcefulness, resilience and talent after this most testing of years. Wishing you the best of luck!