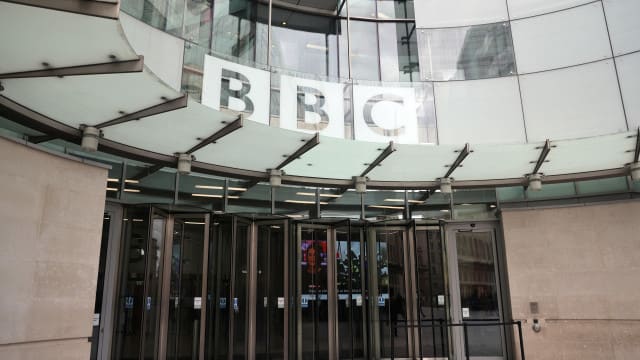 BBC's Senior Event Producer on TV's biggest events
Senior Event Producer for BBC Studios, discusses her introduction to media events, working with Karl Lagerfeld and tackling wellbeing in the industry.
Tina Moynihan-Quinn describes the event vocation as "the ability to create meaningful and powerful experiences that bring people together." Having felt a draw to this persuasive profession, Moynihan-Quinn noted, "After working in film and TV I went to study event management at a postgraduate level at the Fitzwilliam Institute in Dublin. This course really equipped me with the tools and confidence to apply for jobs I really wanted in global media organisations."
Moynihan-Quinn reminisced of her full circle moment, noting, "What I find funny is, I was asked what my dream company would be to work for when I was studying, and I actually said the BBC. I'm very proud that I achieved that ambition to work for the world's largest broadcaster that creates amazing high impact global content."
The hurdles and the highs of media events
When looking back on the biggest hurdles faced within events for the BBC, Moynihan-Quinn noted, "When I joined the BBC this coincided with the unfortunate timing of the pandemic, so it was a real pivot to virtual events. Myself and my colleagues, were all highly experienced at delivering events on sites so it was like learning a whole new digital skill set to be able to deliver these events virtually."
Looking at the knock on effect of this, Moynihan-Quinn stated, "We have challenges as to how we engage our audiences virtually from their computers in the same way that we do with live experiences; creating memorable hybrid experiences for all global audiences is a huge test."
Expanding on the issue, Moynihan-Quinn thought, "I think there'll always be an element that you'll miss out on a networking opportunity or just sitting in the room and digesting content in person - feeling fully immersed. It's challenging and we're trying to get the right balance, and different platforms offer different solutions - some are better than others in how to engage audiences. We're just sort of learning and evolving as we go really."
Having worked in a variety of media event roles, Moynihan-Quinn recalled some of her most successful events, "I think I've been very lucky that I've been able to work on some of the best events in the industry, like leading the media partnership between The Guardian and Glastonbury Festival, or hosting an in-conversation event with Malala Yousafzai or even when I worked on the Chanel Winter Show with Karl Lagerfeld."
However, the one that stuck out the most to her was one more noble than the ostentation of high end exhibits, "The Guardian Public Service Award was one of my proudest events. These awards are always an opportunity to say thank you to the people who provide crucial services to their communities. We had Katie Piper as a host, she spoke of the support that she received from Public Services when she was going through her recovery which felt fitting. It's an emotional event that isn't about the glitz and glam of big names and A-listers. It's about rewarding the hard work of ordinary people and I just felt really privileged to feel part of it. I think working on that event really shifted my mentality of wanting to work for purpose driven companies whose values align with my own. It was certainly eye-opening and a real privilege to be part of."
Tackling the wellbeing of event professionals
Moynihan-Quinn was keen to address the fast-paced nature of the event industry, "I think the events industry is quite quick to shift its mentality and adapt when something's an issue - covid is a prime example." Moynihan-Quinn went on to note, "Having worked in the events industry for just over thirteen years now, and having managed teams and been at the bottom: one of the areas we need to shift is the wellbeing of our events industry staff."
"The industry can certainly do better when it comes to staff working conditions and excessive working hours. Event coordinator is in the Forbes top 100 most stressful jobs list, which I'm not surprised by as we consistently deal with crisis management. There was also a recent study where event professionals are more at risk of mental health issues because of their stressful jobs."
In order to tackle this issue, Moynihan-Quinn noted, "As a manager I believe we have a duty of care to ensure that we provide physically and psychologically safe working environments for all. There is a lot employers can do to take care of their event staff, such as introducing lieu time policies to balance out excessive working hours to ensure staff have time to recover and rest after events or even ensuring there's capacity to deliver all briefs that come in, and if not hire freelancers instead of overloading your employees with work. Also introducing anonymous surveys to check in on how staff are feeling, I think it's all about balance.
"I'm really lucky that the leadership team at the BBC really understand that and they look after us all, this really makes me feel valued and motivated as an employee. Some organisations do better than others but I've really seen in this industry that is a downfall."
The legacy of a media-led events career
Having worked in a variety of media-led roles within the event industry, Moynihan-Quinn stated what keeps her on her toes is "variety, creativity, and purpose driven events." Therefore, the legacy of what Moynihan-Quinn has learnt would be reflected in all events going forward, "at the BBC we do a lot of 'bringing the vision to life' and that's what I would carry through in all future events."
When considering her dream event, Moynihan-Quinn landed on a dream all event professionals have perhaps fantasised about at least one time in their career, "Having worked with the Glastonbury Festival team for a few years, I love how kind and passionate they are with what they do. I'm a rock chick through and through so I'd love to see a rock band on the Pyramid stage - probably one that I'll never see in my lifetime like bringing back The Rolling Stones or Queen."
Ultimately, Moynihan-Quinn's draw to the festival side of events is because of what Glastonbury stands for, "What I like about Glastonbury is that it isn't just about music, it's about everything fun events stand for: out of this world experiences. That's what's so special about it and why my dream event would be to recreate something like it."