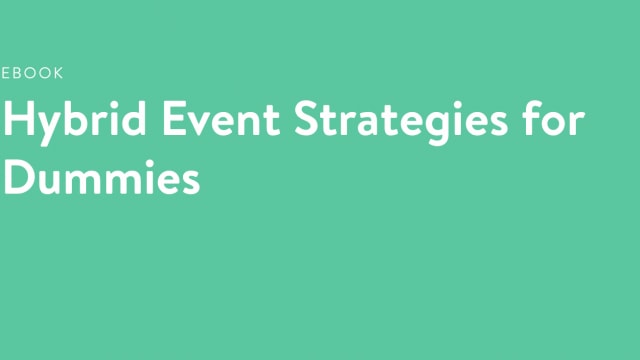 Hybrid event strategies for dummies
As hybrid events are becoming more common, event planners need to focus on how to efficiently serve both audiences - in-person and virtual.
How can you successfully market two experiences for one hybrid event? What it means to be a "hybrid-capable venue"? How to create an agenda that is relevant and compelling for both audiences? Find answers to these questions and more in Cvent's recent eBook, Hybrid Event Strategies for Dummies.
To download your copy of the eBook, go to cvent.com